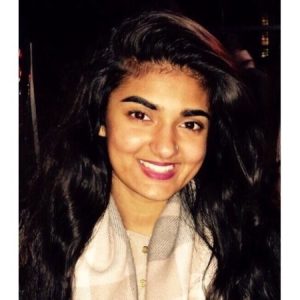 Christianah Babajide, one of Lawbore's legal journalists, caught up with City University's LLB graduate and Future Trainee Solicitor at CMS UK, Raeesa Ajmi.
Raessa completed her LLB degree at City, University of London in 2015, graduating with a high 2.1. Whilst studying her law degree, she secured work placements at top City firms such as Dentons and American Express and an Open Day at CMS. A well-rounded individual, she was involved in extracurricular activities; working for City's Finance Team, Unitemps as a Student Ambassador and was also on the Aspiring Solicitors Executive Committee. Outside City, she volunteered at Cancer Research UK and helped out at her local Citizens Advice Bureau as a Gateway Assessor. In this exclusive interview, she shares her nuggets of wisdom when it comes to training contract applications and offers advice to aspiring solicitors at City.
Can you start off by telling us about your LLB experience at City?
City was a great place to kick start my legal career. Our award-winning careers centre really helped me to hone in on what type of Training Contract I was looking for, as well as equipping me with the skills that I would need to succeed. Being a professional university is what attracted me to City and right from the start you can see the difference this makes. We were lucky enough to complete a module which allowed us to develop mooting skills, and also to participate in Start-Ed from the beginning of our first year. We also have such a strong relationship with large city firms, especially since we are right in the heart of London.
Why Law?
The complex nature of legal work has always fascinated me. I have always been told that I fight for what is fair and just, even in general conversation with friends, but it wasn't until I researched what a commercial lawyer actually does day-to-day that I realised this is what I wanted to do with my career.
Why did you choose CMS?
I was fortunate enough to be invited to an Open Day at CMS, and had worked with colleagues employing CMS's service whilst at General Electric. It was the initial contact and the ambition of the firm that attracted me to apply for the Academy programme. The Academy was truly unique and was what persuaded me to accept my Training Contract offer.
What did the trainee solicitor application involve?
We had to complete an online application outlining our reasons for wanting to pursue a career in commercial law and why we had chosen to apply to CMS. This was followed by a telephone interview and online tests, and finally an Assessment Centre at the firm.
At the Assessment Centre we were asked to complete a written timed test and two interviews as well as a networking afternoon tea. This was for the Academy; once we had participated in this we were told whether or not we were successful.
What was the most difficult and most enjoyable part of the process?
I think the most difficult part of any Training Contract process is the online application. It is extremely difficult to showcase your talents, expertise and motivations in 250 word questions. However, it can be done! It is important for candidates to understand what the firm's values and expertise are, as well as who their clients are. To be successful, it is important to show the firm that you had done clear and thorough research.
Interestingly, the most enjoyable part of the process for me was the interview and Academy. The interview really gave me a chance to showcase my experience and my skills. Building a rapport with my interviewers really helped me to relax and answer the questions to the best of my ability.
Which commercial seats have you thought about doing your training contract in?
With the recent Nabarro and Olswang combination, I would quite like to experience our TMT (Technology, Media and Telecommunication) seats.
You volunteered at CAB as an Adviser; do law firms expect students to have pro bono experience?
I don't think it's a must, but it is a good way of highlighting your motivation in applying for a career in law. Going into an interview and showing the interviewer that you already understand what being a commercial lawyer entails. Law firms, especially in the City, are committed to pro bono.
You worked for City's Finance Team for a year, which valuable skills were you able to develop?
I would recommend getting involved in societies as it shows you can time manage, lead and work as part of a team – all key to working within the legal field.
You are bilingual in Urdu and English (and speak Spanish & German); is being bilingual favoured by City law firms?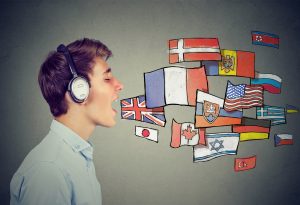 It's definitely a big plus. If you think about it, businesses are becoming ever more global and in this regard clients want global lawyers. Having an ability to speak another language also enhances your understanding of another culture and this is what is key. It is not just speaking the language though, so those who don't speak anything other than their mother tongue shouldn't worry, having the knowledge of what is going on in different jurisdictions is what international commercial law firms are looking for.
How were you able to juggle your academics with extra-curricular activities and make time for applications?
It's all about time management and organisation. This is imperative for a commercial lawyer and it is good to get into the habit during university. Having said this, I took a different approach to most of my peers, and focussed on getting a good degree grade and extra-curricular activities, whilst simultaneously looking for in-house legal jobs. I wanted to have the experience working within the law prior to applying for Training Contracts rather than applying for Training Contracts during university.
In your opinion, what is the secret to writing a successful training contract application?
Research the firm fully; know exactly why you're applying to them and how your experience and skills are aligned with the firms. If you don't know who the firm's clients are, what work they do and what kind of lawyers they attract, there is no point in applying.
Finally, if you could give one piece of advice for aspiring solicitors currently looking for a training contract, what would it be?
Research a few firms and really know why you want to work for them. Don't just apply to a hundred in the hope of getting through; it's a rigorous process for a reason. Try to visit the firm on an Open Day if possible and come well prepared.  City lawyers spend a lot of time at work and you need to know that the culture of the firm and the work they do is going to interest you and keep you motivated.
Quick-fire questions:
Favourite Legal Drama? Suits
Lucky charm or pre-interview ritual? Arriving half an hour early and getting a caramel hot chocolate to ease the nerves!
Fun fact about you? I have recently returned from travelling across Canada
Many thanks to Raeesa Ajmi for such an illuminating interview & to Christianah for your questions! You can connect with Raeesa via LinkedIn. This interview is a part of Lawbore's training contract series.
Further reading: