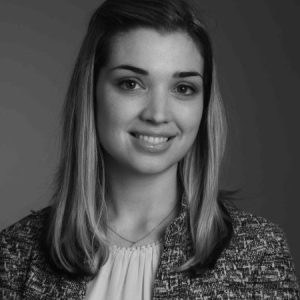 Christianah Babajide, one of Lawbore's Legal Journalists caught up with City University's GDL graduate and Trainee Solicitor at Herbert Smith Freehills (HSF), Eleanor Gerrans.
Eleanor is a third seat trainee solicitor at Herbert Smith Freehills with experience in the firm's Corporate, Competition, Regulation and Trade and Litigation practices, across its London and Brussels offices. Before securing her training contract, she completed her GDL at City, University of London, where she excelled as a student by reaching the quarter final of the GDL Moot, achieving a distinction in her research coursework and a commendation in her course overall. She is also the holder of an Exhibition Award – a prestigious scholarship awarded on academic merit by the Inner Temple to fund her GDL. After her studies at City University, she secured a training contract at HSF, working as a Litigation Paralegal with the elite City firm before starting her training in September 2017. In this exclusive interview, she shares her nuggets of wisdom when it comes to training contract applications and offers invaluable insight into life as a trainee.
Can you start off by telling us about your GDL experience at City?
I was attracted to City by its reputation for academic excellence and rigour – City's USP is that its GDL covers effectively the same material as a 3-year LLB, but over a period of 9 months. Naturally, this meant that the course was (at times) very challenging, but the extremely high quality of the teaching staff (many of whom lecture on the City GDL alongside their day jobs as Oxbridge professors) meant that it was also highly engaging and rewarding. Ultimately, I believe that the demanding nature of the course gave me an edge when it came to applying for training contracts – partly thanks to City's academic reputation, but mostly because it taught me to handle whatever life threw my way. Testament to the quality of the course is that almost everyone from my cohort has gone on to pursue exciting and prestigious careers, both at the Bar and at City firms.
You studied Philosophy and French at undergraduate level, what attracted you to a career in Law?
Interestingly, it was more of a natural progression than you might think; I spend a lot of my time as a trainee thinking about the nuances of language and the structure of arguments, which is pretty much what I spent four years doing as an undergraduate. When it came to decision time though, the legal profession was an obvious choice, allowing me to have a career making a visible impact on the world around me in an intellectually stimulating and fast-paced role.
What attracted you to HSF?
The firm has an unparalleled reputation in dispute resolution, in addition to an extremely strong corporate department – work that HSF is involved with is frequently on the front pages, and this was undoubtedly a draw for me (as it is for many trainees). However, I was aware that I would get high quality work at a number of top-tier firms, so it was important to me not to make the decision on this basis alone. Even more important, therefore, was HSF's down-to-earth and friendly approach and its genuine commitment to diversity, both of which shone through at the assessment day and when speaking with people at the firm.
What did the trainee solicitor application involve?
The application form consisted of a single, open-ended question, in addition to asking for full details of my academic and work history. This was followed up with a number of different online tests, including verbal and non-verbal reasoning tests and a situational judgment test – although I gather that this stage has now been streamlined down to a single verbal reasoning test. After this I was invited for an assessment day, which featured a group exercise, a case study interview and a competency interview.
What was the most difficult and most enjoyable part of the process?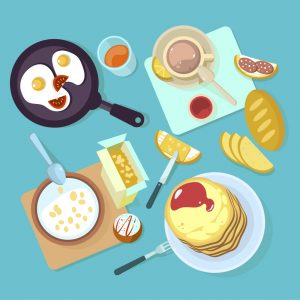 The most enjoyable part of the process for me was the competency interview. The partner who interviewed me made me feel at ease immediately, and I got the impression he was genuinely attempting to get to know me and bring the best out of me. Once I relaxed, I was able to put my best foot forward and show some personality, and I think this made it easier to stand out from the crowd.
The most difficult part was probably maintaining the momentum over the course of the day. Assessment centres involve a number of stages and a require a great deal of stamina, and at times it is daunting to think of all that still lies ahead. The key for me was to take it one step at a time, and of course to prepare well, get a good night's sleep the night before and eat a good breakfast!
How would you describe life as a trainee solicitor?
My experience so far has been very varied! I spent my first six months in our London Corporate team, which involved working on some headline-grabbing deals, including the Sky/21st Century Fox merger. As a corporate trainee, my role included helping draft transaction documents, assisting with signing meetings, filing documents with Companies House and, of course, a few late nights while final terms of a deal were hashed out. My second seat was in Brussels, where I worked in the firm's Competition, Regulation and Trade team. During this seat I worked on a variety of merger filings, antitrust cases and trade matters, and was even able to 'pop over' to Luxembourg to attend a few hearings at the European Court of Justice. I am just starting out in my third seat in litigation, and I am sure it will be a completely different experience again!
Of course, life as a trainee isn't all about work, and I have also thrown myself into a number of other initiatives the firm organises. To mention just a few, I volunteer as a mentor for students studying languages at a school in nearby Tower Hamlets, I'm running a half marathon for charity with an HSF team in October and, as a member of the Trainee Business Development Committee, I have been involved in organising networking events for young professionals. HSF trainees also have a great social life, ranging from a casual drink in Exchange Square after work to the lavish trainee ball organised by the firm once every two years.
Would you say your studies at City University prepared you for legal practice?
I received a fantastic legal education at City – but perhaps most importantly, as well as learning 'black letter law' I learned the skills to seek out answers to brand new questions. This has been particularly useful at a City law firm, where questions are rarely routine. I also found that being regularly challenged and tested in tutorials made my approach more rigorous and built my confidence, both of which have been assets as a trainee.
What is the most memorable thing that has happened to you while working at HSF?
During my time in Brussels, I was fortunate enough to become involved with the firm's EU transparency pro bono practice. As part of this, I was able to draft sections of a complaint to the European Ombudsman, Emily O'Reilly, criticising the refusal by the Council of the European Union to provide access to a document (contrary to its transparency obligations). It was a privilege to play such a major role in a worthy cause, and even more exciting when the Brussels press wrote an article on the project.
Apart from English, you also speak French fluently, is being bilingual favoured by City law firms?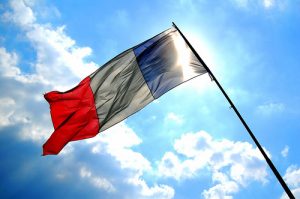 Although speaking another language is not a prerequisite to getting a training contract by any means, I certainly found that my French was considered a bonus, and my time working abroad provided a large pool of experiences to draw on when it came to answering competency questions.
More importantly, I have found speaking another language has given me a lot of opportunities at the firm that I may not otherwise have had, including participating in the Language Liaison mentoring scheme and allowing me to expand my network by working across departments on ad hoc translation work. Finally, although it was not a requirement for my secondment to Brussels, speaking French certainly proved useful during my time there!
In your opinion, what is the secret to writing a successful training contract application?
You should take some time to reflect before you begin on why you have chosen to apply to the firm and what you want the firm to know about you, and then structure your application very carefully so that all of the information you want to convey is covered in the most appropriate place. Naturally this will differ from application to application, so don't just copy paste (although there will inevitably be some crossover when it comes to questions like 'why do you want to be a lawyer?'). Once you're done, get friends and family to read it over and sense check it, as you stop seeing your own mistakes after a while.
In a nutshell, be yourself, take your time, and proof read thoroughly!
Finally, if you could give one piece of advice for aspiring solicitors currently looking for a training contract, what would it be?
Of course do your best, but also be kind to yourself – it's a stressful time. Even though there is a lot of pressure on each application, the world won't end if you make a mistake or miss a deadline. Let it be a learning experience, and remember that there is always next year.
Quick-fire questions:
Does Making a Murderer count?
Lucky charm or pre-interview ritual?
I treat myself to whatever I fancy for breakfast – never underestimate the power of brain food.
I love dancing salsa, so when I'm not working you'll most likely find me on the dancefloor at the nearest Latin night.
Many thanks to Eleanor for such insightful answers & to Christianah for your questions! You can connect with Eleanor via LinkedIn. This interview is a part of Lawbore's training contract series.
Further reading: