On April 6th at the Cass Business school, practitioners, academics, students, and even those with a non-legal background gathered for the 11th annual PIEL (public interest environmental law) conference. Designed to promote dialogue and create a space for learning, the conference challenged assumptions about the legal relationship between the environment and the public. Profiling research from a range of academics, PIEL 2018 questioned the effectiveness of the green revolution, from a litigation perspective. A key tension in this debate is the distinction between green problems broadly and climate change specifically. The twenty-first century was host to a hugely expansive public and scientific understanding of climate change; the international community drafted treaties, communities created educational programs, and details feature prominently on the news. According to the European Commission's 2014 special report on climate change,  90% of Europeans think that climate change is a very serious or a serious problem. But not all environmental problems stem from climate change. What about new pollution from factories? Or sustainability efforts, like banning single-use plastic? Though there has been an explosion in climate change litigation, there is a lag for green cases.
Globally, the two dominant legal mechanisms for achieving responsibility for damage to the environment are through the law of tort or establishing a public interest. In the UK, there has been an explosion of environmentally focused litigation, with Tort law as a stronger legal basis than the constitution.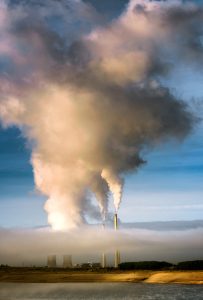 This question was addressed by a wide range of excellent speakers at the PIEL conference, often offering an interdisciplinary analysis. PIEL's line-up included speakers with backgrounds in politics, corporate law, non-profits, and even other jurisdictions. A key tension between developed and developing countries poses an ethical dilemma. Should developed countries, like the UK,  be able to export polluting/factory work at a lower price to later developed states? A complexity a layer beneath, which is important for consideration, is how important is corporate responsibility v ease of doing business? Discussions of how climate consciousness permeates contemporary commerce was a thread throughout the conference, with speakers ranging from Leigh Day to Political expert in India, Dr. Gitanjali Gill.
Public interest litigation is a unique fusion between science and the law, and thus requires knowledge in both areas for best results. India has addressed this by creating a specialised tribunal, called the National Green Tribunal, exclusively for green claims, which often include technical evidence. At this green tribunal, anyone an bring a claim, regardless if they are directly affected or not –just need a substantial question. This liberalised standing requirement reflects the ethos that there is a fundamental duty for each citizen to have a role in protecting the environment, constant striving for improvement. This is further reinforced by the efficiency of bringing a claim; filing a claim is the equivalent of £10 and the tribunal has to respond within 6 months.  This unique tribunal is often referred to as the 'social justice bench' in secondary literature; a collaboration between science and law which tries to help as many parties as possible (for more on this, see Everything you need to know about the National Green Tribunal (NGT)). India has developed their own inward model, rather than adapting the western one, which has been substantially more effective.
But this question of access to justice is not just limited to India. Rather the tension between strict locus standi v access to justice is a dominant thread in this area of law. Especially because there are many situations where those who have the strongest case, ex- rural people, often don't know they have a claim or don't have the resources, whilst NGOs have funding and expert knowledge but don't often have standing. England has tight standing requirements, so claims are often more successful through the tort of negligence, whereas in India, tort litigation does not work, but standing is more relaxed.
Though it's easy to feel apathetic about climate change and green sustainability efforts, young people are statistically more likely value the environment! Close to half (48.8 percent) of those surveyed chose "climate change/destruction of nature" as their No. 1 concern. This is the third year in a row that 18-to-35-year-olds declared the issue as their biggest global concern, according to the Pew research centre.
Thanks to Rosanna Drinkhouse, current City GDL student, for this excellent review of the PIEL conference: Environmental Litigation: Has the Green Revolution Reached the Courts?