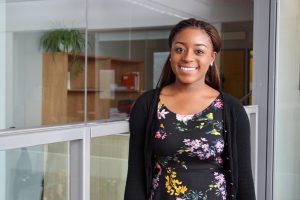 Christianah Babajide, one of Lawbore's legal journalists, is a student at the City Law School. Christianah is the Editor-in-Chief of City University Law Society Blog and has written for Legal Cheek, LawStudentHelp, LawCareers.Net and TheStudentRoom. In this piece, she reports back on Legal Cheek's Commercial Awareness Question Time  event from July.
In the year 2016, a new global firm was born; serving 17,100 FIs, 40 million merchants and 3 billion card accounts worldwide. On Wednesday 21 June, over 50 aspiring commercial lawyers gathered at Macfarlanes London office to hear about one of the largest M&A deals of 2016 – from those directly involved. The aim of the Legal Cheek event was to help students boost their commercial awareness ahead of the firm's training contract application deadline in July, whilst providing an insight into Macfarlanes M&A practice.
Speakers:
Corporate & M&A Partner at Macfarlanes LLP – Nicholas Barclay
Education: Bachelors of Law (Hons), University of Bristol
Associate Solicitor at Macfarlanes LLP – Alice Fuller
Education: History at Durham University
Newly Qualified (NQ) Litigation Associate at Macfarlanes LLP – Alex  Evans
Education: MA, Classics at University of Oxford
Inside the Acquisition with Macfarlanes
The elite City law firm Macfarlanes has scored a leading role advising US company Visa Inc. on its acquisition of Visa Europe Limited in a transaction alongside US firm Wachtell, Lipton, Rosen & Katz and magic-circle giant Linklaters. The new business of Visa Europe, a thriving technology business, combined with Visa Inc. which operates one of the world's advanced processing networks, provides a wealth of opportunities for Europe's business market. To name a few, European clients will benefit from Visa Europe's seamless experience, greater access to the global scale, direct access to Visa Inc.'s investments in innovative technology, products and services. The transaction, which capitalises on strong growth opportunities in a highly attractive region, positions the combined Visa to create value through increased scale and efficiencies.
Macfarlanes M&A team were directly involved in a transaction which benefited financial institutions, acquirers, merchants, cardholders, enabling Visa Europe to deliver world class solutions to their clients, whilst creating exciting professional opportunities for their employees. The deal opened up-front consideration of approximately €16.5 billion and an additional earn-out of up to €4.7 billion – grabbing top headlines on The Lawyer, Legal Business and Legal Week.
Question Time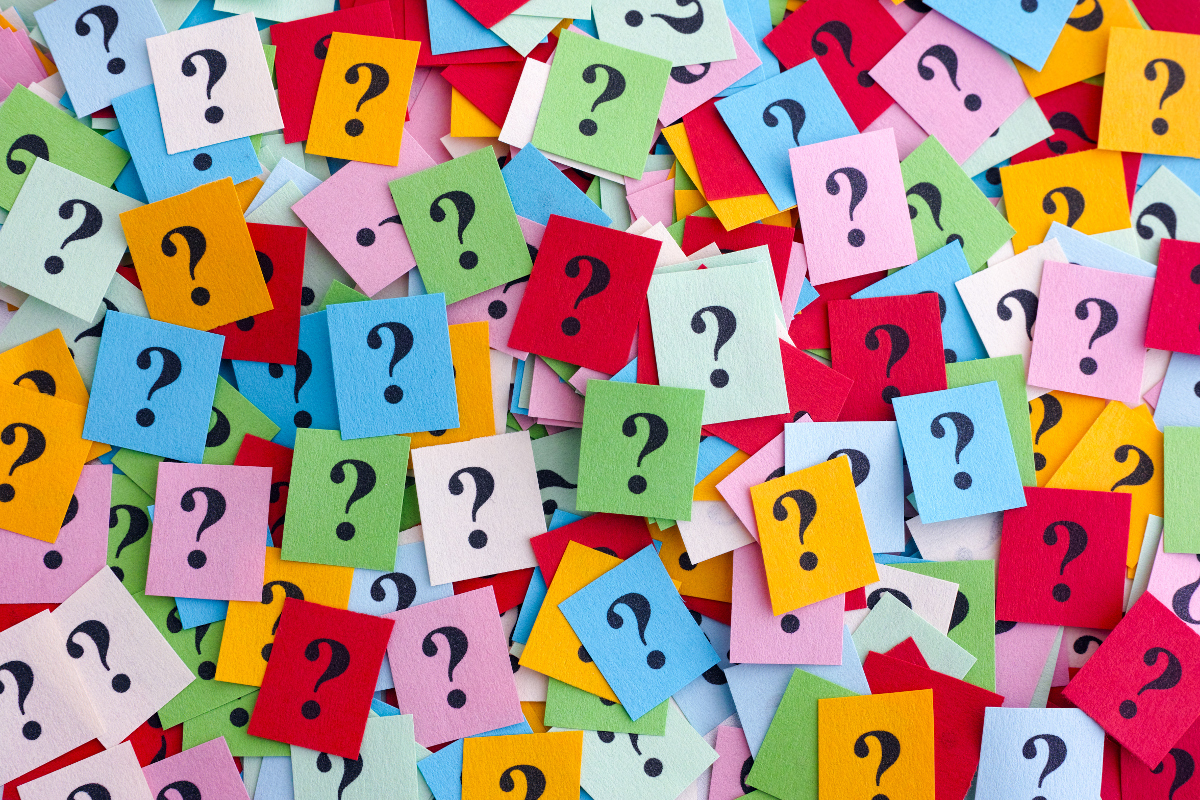 The discussion circled around topics of Brexit, artificial intelligence (Al), the key qualities of M&A lawyers, and the role of a corporate solicitor; with questions arising from the audience about the challenges that arose during the deal.
All three panellists discussed the scale and complexity of the transaction; with Fuller recounting, "Certain challenges required our M&A team to use the highest level of strategic thinking and innovative legal advice to overcome a host of challenges – all key qualities of an M&A lawyer."
The commercial deal which combined two successful businesses was mainly led by M&A partners: Graham Gibb and Nicholas Barclay – the latter, a highly-esteemed speaker, sat on the panel with over 20 years of corporate law expertise under his belt. The transaction was a success for City businesses like Macfarlanes, as prior to the deal, Europe was the only continent in which Visa Inc (headquartered in the USA) did not control the global Visa business, however, the ground-breaking deal created just that. With the arrangement now in place, Visa hopes to realise $200 million in pre-tax synergies each year through 2020 — about 30% of Visa Europe's operating expenses.
Trainee's Perspective of the Transaction
As coordinator of the due diligence report, which involves everything from reading the fine print in corporate legal and financial documents to interviewing relevant person(s), Evans could provide his perspective as a junior lawyer. His role meant he was in constant communication with the senior members of the M&A team, foreign counsel, partners and associates in departments across the corporate firm, and of course the client; whom he provided feedback to regularly. He was also given the opportunity to draft briefing notes, analysing the potential structures and associated legal issues of the transaction. Despite only being a Trainee, Evans had the chance to visit Visa Europe's Offices in person to inspect their company books and regularly attended conference calls on various aspects of the deal. Macfarlanes offers its trainees a lot of responsibility early on, Evans detailed account of the deal proved testament to this, as he went on to describe his involvement as being in the "hub of the firm."
In a Legal Cheek Careers article, the NQ solicitor offered sound advice to aspiring solicitors, "You'll need to develop a working understanding of all the different specialist areas quickly, and although this is challenging, gaining a direct exposure to what the rest of the firm does is tremendously useful." Evans admitted acting on a big M&A deal can be tiring, but advised to remain enthusiastic, "There is a real buzz to playing an integral part in such an intensive and challenging project, and when the ink has dried on the final signature, you can put your feet up, look back and feel a real sense of pride and achievement."
Golden Qualities of M&A Lawyers
The panel informed the audience of the role M&A Lawyers play: one who serves as the primary point of contact for the rest of the deal and shepherds the transaction for closing. In many aspects, an M&A Lawyer is a jack of all legal trades. When asked about key competencies of corporate lawyers, the panel agreed to demonstrate personal flair and charisma through your personality was important for negotiating deals like this.
Barclay stated, "Negotiations isn't about losing or winning but rather discussing the points of the counter party and reaching an agreement on common ground, that is beneficial for your client." He warned against being argumentative and difficult as the client won't be happy to learn nothing has been resolved. Barclay identified one of these key qualities was being a good listener, which he goes into detail about in a Legal Cheek Careers article. He explained although every M&A lawyer has their own style, corporate law is about consensus and compromise and emphasised the importance in taking a subtle approach. He added, "Those who are able to be good listeners and can put themselves in their client's shoes, inevitably do better in the negotiations."
Evans added, "The number one way to learn on this job is to watch partners in action during negotiations." His colleague Fuller echoed this and stated that maintaining a sense of calm and being patient during a stressful situation holds significance, "It's good for your health and keeps the client's confidence in you." Besides substantive legal knowledge, skills such as strategic thinking, negotiation, multitasking, delegating, complex drafting and having meticulous attention to detail are also key.  There isn't a better time for future lawyers with good listening skills, commercial awareness and technical legal ability to enter the legal profession.
Career Questions
The panellists emphasised the importance of corporate lawyers to acquire objective and reliable information, communicate effectively, understand the wider context of transactions, and the specific drivers motivating their clients. Fuller emphasised the due diligence process of critical analysis pinpointing it as the important first steps in a pending merger or acquisition but also as an exciting exercise for trainees, who will be acting in the client's interests and identifying any key issues before the transaction takes place. She advised trainees to ensure they are always communicating and coordinating with others, especially when working on deals of this magnitude. She added, "Always flag up any issues to your partner or senior who will decide if it is important enough to mention to the client(s)."
Barclay echoed this and stated, "Doing all of this requires heaps of commercial awareness, but also a quality that many training contract applicants don't always dwell upon enough: an ability to listen."
Al & the Legal Profession
Legal research is late to the artificial intelligence party, but it's finally making an entrance, and the implications for lawyers will be profound. From a litigation standpoint, technology is changing the direction City firms take in their approaches to work and clients. For example, Al and automation can be used to search largely unstructured data to retrieve and summarise specific information and provide contracts drafting quickly. A process that would take weeks to go through manually can now be done in minutes. The implementation of machine learning, which is proving the most successful approach in Al, summarises data with speed and precision to replace time-consuming, tedious tasks, allowing junior lawyers to analyse, interpret and navigate the law quicker. Macfarlanes doesn't have a large corporate team like most in place as they prefer having a small, experienced team that pulls in resources case by case.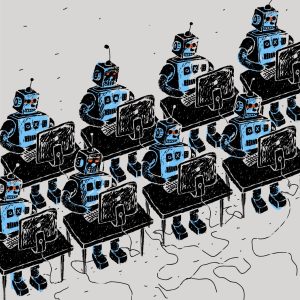 With the use of Al delivering tasks cheaply, efficiently and accurately, this can leave Macfarlanes lawyers to use their brains for more stimulating work that requires the human touch. Macfarlanes, like other City firms, support the use of Al because it's beneficial to their clients (as it decreases man hours thus cheaper service) as well as their employees; with the implementation of agile working seen as more feasible with the use of technology. Artificial intelligence and big data analysis are turning every field on its head, thus it comes as no shock that even the traditional legal profession cannot escape the increased use of Fintech.
However, the rapid developments of technology terrified some students in the audience who voiced the concern of Al disrupting legal services, e.g. reduced number of training contracts, loss of jobs and increased competition, due to the growing reliance on technology today. The panellists suppressed worry of the demise of mankind, and accentuated law firms are extremely conservative and slow to adopt these systems, those currently embracing Al are still experimenting with its functions instead of rolling it out across their offices. They added, human qualities like an ease with clients, litigation expertise, excellent advocacy and black letter legal skills, are reasons why the role of corporate lawyers, are unlikely to be affected, to a large extent.
Implications of Brexit
With key themes of the evening surrounding the big transaction and the international work of a corporate lawyer, there was no ignoring the question on everyone's lips; how would Brexit impact commercial law? The panel agreed that Brexit raises difficult challenges and will have an impact on every part of a business, including contracts, cross-border insolvencies and M&A. In light of this, City firms have prepared a post-Brexit toolkit whilst others have drafted hypothetical scenarios around potential implications to better prepare their clients, who are questioning business continuity in London because of loss of access to the European markets.
However, amidst uncertainty was also sheer optimism that the City of London will remain the headquarters for global businesses. This means opportunities for young lawyers at firms like Macfarlanes, a demand for complicated regulatory work for solicitors and a vast amount of paper work in rewriting corporate contracts. Whatever happens, the future holds a massive rulemaking job, for the government, for parliament and undoubtedly for future corporate lawyers, who can exploit the implications of Brexit to become experts in the field. There can be no denying that Brexit will have an impact on the legal profession but as the panellists have expressed it will also provide lawyers of the future interesting jobs with unconventional roles, given that millennials are already used to the world of innovation and constant change.
Many thanks to Christianah for this insight into a very useful event. Apologies for the time it has taken me to get it up online! [Ed].

Want more?