Aspiring solicitors… here's how to nail your training contract interview…
With application deadlines for training contracts looming, one of Lawbore's Journalists, Christianah Babajide, decided to get some last-minute advice on training contracts from Kseniia Samokhina – Future Trainee Solicitor at Ashurst.
Kseniia completed vacation schemes with DWF and Ashurst and subsequently received an offer for a training contract. In this exclusive interview, she provides application tips and informs us how she turned a vac scheme into a training contract.
CB: Why did you choose Ashurst LLP?
KS: In my first year at City, University of London I attended a career fair and the firm that immediately caught my attention was Ashurst. It was the first firm I talked to. It occurred to me that I have some resemblance to the people there.
I always wanted to work in an international law firm with ambition and friendly vibe, so the choice for me was obvious. I really enjoyed my vacation scheme with Ashurst, as I immediately felt that I was part of the team. Even small detail, such as a board with my name on the door, impressed me deeply. It showed to me that the firm cares about its trainees and wants to invest in a young talent. I was trusted to perform some challenging research tasks as well as drafting, so this vacation scheme demonstrated to me what the life of a solicitor is like, and I really enjoyed it.
CB: What did the trainee solicitor application involve?
KS: Training contract application for Ashurst differs significantly from other law firms because it is more concentrated on your personality and your achievements rather than on anything else. There were, of course, some basic questions such as "possible challenges for firm's clients within current economic environment" or "why Ashurst", but this should not take you by surprise. These questions are easy to answer once you have understood what the solicitor's role is all about. Solicitors at Ashurst put the client first, therefore, commercial awareness and ability to understand what the client needs are crucial. After successfully completing my application form, I got to the assessment centre. It consisted of an interview with a member of the Human Resources department and two partners from different practice areas. Assessment centre at Ashurst did not involve any group exercises or tests. The interview was mostly focused on your experience and competency-based questions.
CB: What was the most difficult part of the application process?
KS: The most difficult part of the application process was probably the interview itself because this is where you get to demonstrate all the skills that you possess. The preparation was stressful by itself because I had no idea what questions to expect. The only thing I knew is that with my answer I had to demonstrate that I have the qualities that Ashurst is looking for in their trainees. It is not enough to have them because the firm will want to see some proof. I was also reading financial press and following big deals that Ashurst was working on at that period. It is crucial to be able to understand who are the firm's clients and what is happening with them now. Interview with Ashurst was quite challenging as I was asked some commercial questions, which required thinking on the spot. The firm wanted to see if I can give practical advice to the client without breaking my moral compass.
CB: What was the most enjoyable part of the application process?
KS: The most enjoyable part was answering questions about my career aspirations and biggest achievements because this is where you get to show another side of your personality. It was no surprise to them that I want to become a partner one day because therefore you come to work for the firm, people want you to progress constantly. Also, it was plausible to talk about my hobbies. Ashurst has so many social clubs (sailing, cooking, wine club, Italian, football, etc.), so they are looking for people who are open-minded and have other life except for study and work. Another enjoyable part was to answer a question about my favourite tech product. At that time, it was an Apple Watch, so a partner asked me to explain how it works and what to do with it. This was a tricky question, as they wanted to see if I could explain complicated things in simple terms. That quality is one of the most important for a solicitor.
CB: Which seats will you be doing your training contract in?
I have not made my final decision yet, but I am very keen on doing seats in Securities and Derivatives Group or Banking, Corporate Transactions, Corporate Projects and Financial Regulation. I have enjoyed these modules during LPC, so I believe that practice will be even more intellectually challenging and interesting for me. It would be amazing to do an international secondment, potentially in Dubai or Abu Dhabi, however, these are very competitive, and so I cannot say for sure now.
CB: In your opinion, what is the key to writing a successful training contract application?
KS: The key is to be concise and extraordinary. Do not use cliché words and please do not copy paste firm's achievements on your TC application. They know about their biggest deals or respectable clients, there is no need to inform the firm about it again. Be more specific, and remember, that the training contract application is a chance to highlight your best qualities and match them to the firm's culture and requirements. Come up with reasons why you have chosen this particular firm. Is this the leading practice area that you are interested in? Maybe you worked in a bank and now you believe that you have relevant commercial experience. Is it an international aspect that attracts you? Perhaps you are an international student or speak several languages, and therefore able to communicate and understand clients from different cultures. And please, do not copy paste application forms, law firms will immediately spot it.
CB: Commercial awareness is highly desired by commercial firms like Ashurst; how were you able to demonstrate this skill to a firm like Ashurst?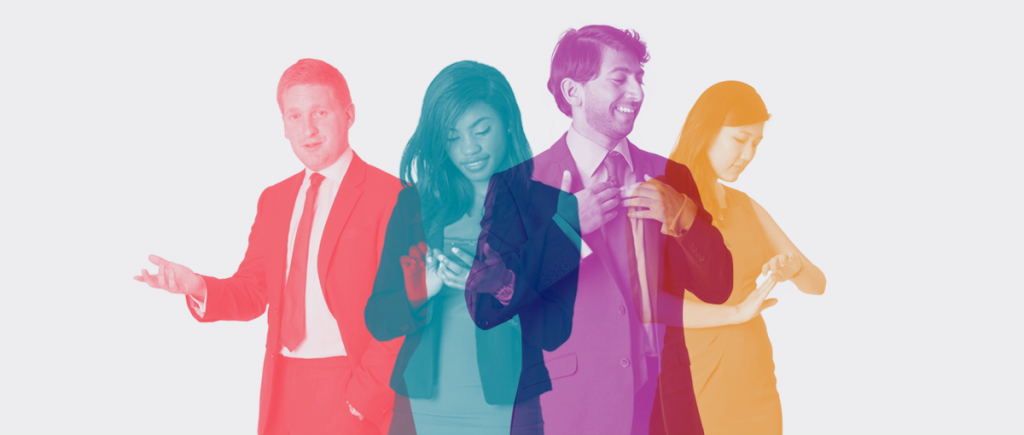 KS: First, reading Financial Times or Economist is simply not enough, because no one wants you to recite the whole article on the interview. You must go a bit deeper than that. Think about the implications a certain event will have on the firm's clients, and how you as a future solicitor will be able to assist them. Generally, I have managed to demonstrate my commercial awareness by relying on my previous work experience in the commercial sector. It does not matter what it was – whether you worked in Tesco or Barclays, everything counts because you can demonstrate that you have a view from a client's perspective.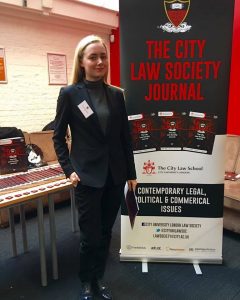 Imagine if you go on a long flight with a manager from Morgan Stanley. What are you going to talk about with him? Certainly, if you have no idea what is happening in the market and in the City in general, this will not create a good first impression.
Writing for City Law Journal was quite beneficial for the development of my commercial awareness as well. While doing my research on TTIP, I have uncovered many interesting problems and facts. This topic was very hot during that period, so it was a good opportunity to discuss it during my interviews, and show to potential employers that I am aware of key legal and political events.
CB: Will most law firms expect students to have some legal work experience?
KS: Legal work experience is desirable and always beneficial because this way you will be able to prove your commitment to law and that your choice to become a solicitor has some solid background. However, this is by no means a mandatory requirement. Law firms understand that in your 1st or 2nd year of the university, it is highly unlikely that you have managed to work for a law firm or shadow a solicitor before. Most of the people who were on vacation schemes with me did not have any previous legal work experience. If you can show that your other experience is relevant and that you have acquired skills that they are looking for, this should be more than fine.
Make sure that you attend different workshops and master classes that law firms are hosting for students, participate in law conferences (such as Pure Potential) and open days. All these things are not work per se, but they show that you are dedicated and hard working. Also, law conferences can present a perfect opportunity to meet partners from your desired law firms. Networking is very important in the legal sector!
CB: You were City's Law Society's Careers Officer and wrote for the Law Society Law Journal all whilst studying for a demanding law degree, how were you able to balance your academics with extracurricular activities at City?
KS: This was very difficult for me because I was taking my studies very seriously and wanted to get the best grades possible, but social life is also important for self-development. Everything should be balanced. Whilst some people were going out to clubs and bars every single weekend, I was spending my free time reading. It is all about prioritising, so it is not impossible to handle both a law degree and extracurricular activities.
CB: Finally, if you could give one piece of advice for aspiring solicitors currently looking for a training contract in London, what would it be?
KS: I was completing all my applications during my second year in the period when I was supposed to prepare for exams. This was very stressful and challenging, however, I had a clear target and nothing could stop me. I wanted to graduate from the university with a job, so I tried to manage my time wisely, and do at least one application per week. In total, I have submitted 10 applications and got 3 training contract offers from highly respected law firms. So, the best piece of advice I can give is – focus on quality rather than quantity and choose firms wisely. Employers will not be impressed if they hear that you are applying to every firm possible – magic circle, silver circle, American, etc. Be consistent and strategic about it! Focus on your personality, and think about where you will fit best.
Many thanks to Kseniia for this insightful interview & Christianah for your well-honed questions!
Kseniia Samokhina is a Future Training Solicitor at Ashurst LLP and is passionate about Corporate Transactions and Banking practice. Kseniia was the Careers Officer (Solicitor) of City University's Law Society and a Featured Writer in the City Society Law Journal— where she wrote about the advantages and disadvantages of the Transatlantic Trade and Investment Partnership (TTIP). She is currently doing her LPC (with Masters in Law, Business & Management) at the University of Law. You can connect with her via LinkedIn.
Feeling inspired to apply for some TC's?
Go for it! Deadlines for Training Contract Applications (2019) can be found here.
Further Reading: