CG Naylor LLP is a firm of real estate and litigation solicitors in Central London, specialising in lease extensions, freehold purchase and property dispute.
Paralegal
They are looking for an enthusiastic and hard-working paralegal to join their growing team.
Assisting with legal administration, marketing and varied paralegal duties, you will play an important role in supporting our managing partner and other solicitors.
You will gain experience across all departments, including commercial litigation, real estate litigation, landlord & tenant and residential leasehold, with a particular focus on our property debt recovery service.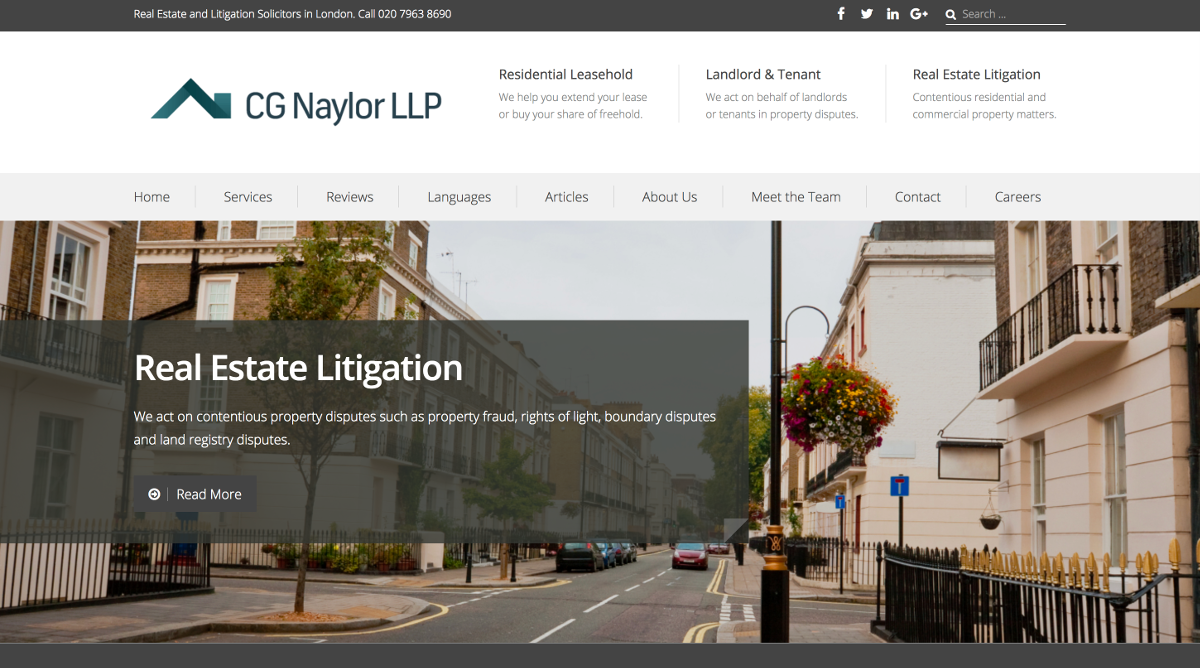 Main Duties and Responsibilities
Helping to run our property debt recovery service, including but not limited to: serving service charge and ground rent demands; sending letters before action; preparing and issuing claims; requesting judgement; and recovering and enforcing judgement
Assisting with the firm's marketing, including but not limited to: sending mailshots; copywriting; liaising with printers and graphic designers to produce print materials; organising and attending networking events; keeping marketing databases updated; and following-up potentials by telephone and email
Assisting with legal administration, including but not limited to: performing conflict-of-interest searches; ensuring terms of businesses are signed and returned; raising, despatching and chasing invoices; fielding telephone calls; liaising with clients and contacts by telephone and email; completing anti-money laundering searches; photocopying and filing; and dealing with incoming and outgoing mail when required
Person Specification:
Demonstrable interest in the law, ideally with a law degree (2.1 or 1st)
Excellent verbal and written communication skills
Strong organisational skills and ability to work to deadlines
Proven capability of working on own initiative
Commitment to accuracy and close attention to detail
Computer literacy and proficiency with Word, Excel and Outlook
Experience in law (as well as marketing and/or admin) strongly preferred but not essential
To apply please send your CV and cover letter to james.naylor@cgnaylor.co.uk.  
CG Naylor LLP are also accepting students, from all levels, for internships.
If you are interested in gaining some work experience in a real estate and litigation law firm, you can apply for an internship at CG Naylor LLP. Placements are for three weeks, with reasonable travel expenses covered. To apply, please submit the following:
CV
Cover letter
"I want to be an intern at CG Naylor LLP because…" (20-word answer)
Please send your application to admin@cgnaylor.co.uk.
Good luck & don't forget to get CityCAREERS to help review your application and proofread your CV. Book an appointment with one of the Career Consultants today.