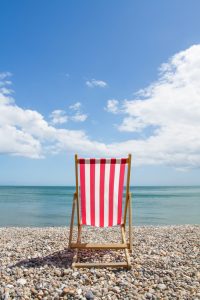 The ringing summer bells often mean relaxation for many students. After months of studying and surviving exam season, it's no wonder many students prefer to spend their days in the summer sun or by the pool side.
Summer is a great time to gain some experience in a prospective field. This can be a daunting experience, especially when taking the first steps. Many students often jump straight into the big pools of city law firms, although this can be useful for some students it is better to start looking at local firms. It is always a good idea to take smaller steps then start progressing further. By going to a smaller firm, you can build up your experience and see how the law operates from a small base.
With this in mind, I decided to apply to a local law firm. I had applied to a few places by writing an email, however, I didn't get many replies. This was somewhat disheartening, but I did get accepted by one of the firms. Much to my delight, I was able to start soon after the interview, in fact the very next day. I was thrilled at the prospect of getting a hands-on experience at a law firm for the very first time, all I could envision was my textbooks coming to life and seeing the law in a different light.
I woke up early on my first day, eager and nervous, uncertain but determined to do well. As I walked on my way I realised that this experience would make me decide whether I would choose law as a career. I needed to be reminded of my passion for the subject, while nervous that I would not get the experience I had hoped for.
However, my fears soon subsided when I was taught how to deal with clients, the method for using their case database and seeing the case files for myself. I was able to experience the law from another perspective, that which was beyond the books and lectures.
During my first few days, I was taught the basics of using their client database. It stored all their client information and the fees. The lawyers were specialised in different fields, some  in criminal while others dealt with the law relating to housing. The law firm offered a wide array of fields, however, it was specifically tailored to their clientele.
I was supervised by an experienced lawyer for personal injury, he was able to take me through the cases and showed me how to contact clients. I was soon given piles of cases (11 in one day) to go through, I was instructed to contact the clients whether that was regarding a request for more information, or writing and sending letters. I was able to see the way personal injury impacted normal everyday people, rather than multimillionaire city clients that are dealt with by the city firms.
In my second year, I hope to secure another vacation scheme, but now that I have seen one end of the spectrum I am confident that I can learn with the bigger firms. I have seen the impact of the law with people rather than companies and now I want to see how companies operate. With both experiences in hand, I will be in a better position to make a well-informed opinion as to where I want to go with my career.
Applying for vacation schemes can be very daunting in the beginning and sometimes it is difficult to find the courage to take the first steps, but you need to research in depth to see what you are interested in and look at the skills you have and those you want to improve. Look at different options such as volunteering for Citizens Advice if you don't secure a vacation scheme. There are many options that are available if you widen your horizons. There is no path set in stone to become a lawyer, you need to take risks and try alternative routes if things don't work as planned. The most important thing is not to give up!
For me, this experience has been invaluable and now I want to see where my path takes me.
Many thanks to Rabiya Khawaja (LLB2) for this reflective piece on her first experience at a law firm…we'll see what comes next..!