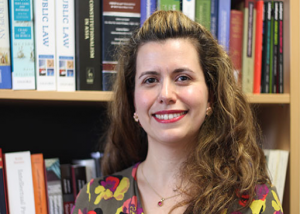 Dr. Mara Malagodi is a comparative constitutional lawyer with expertise in South Asian legal history and culture. She joined The City Law School in September 2015. Mara, who is also a City Alumna, completed her BPTC at the City Law School and was awarded the Blackstone Entrance Exhibition and Quatercentenary Scholarship from the Honourable Society of the Middle Temple.
For this piece she speaks to law student Christianah Babajide, one of Lawbore's Journalists, about her frequent media appearances, interests outside the lecture room and shares in-depth knowledge of the Constitutional Law.
*NOTE* This piece is a little longer than our usual interviews – there was too much good stuff to slim it down further!
You completed your BTPC at the City Law School. Can you tell us about your time at the Middle Temple?
It's been a great experience to qualify as a barrister; I have learnt a lot along the way and it is now feeding into my research and teaching. The Bar training offered at City is world-class and the Middle Temple has been a wonderful forum to learn about the profession and socialise with colleagues. At times I found the BPTC very challenging. It is a substantial commitment, and I was studying part-time while working full-time. Receiving two scholarships from the Middle Temple was of crucial importance both in terms of financial and moral support. I am most grateful to my Inn.
You were teaching previously at LSE and SOAS. What inspired you to become a Lecturer in Law at The City Law School?
As an alumna of the City Law School I knew already that it was a world-leading institution committed to first-class legal education. When I had my job interview I was impressed by how thorough it was (I had to submit four writing samples in advance, give a presentation about my research in front of the entire department, followed by an hour interview) while being extremely friendly. In particular, the panel made the effort to understand my research path and inquire about my career goals: it was important for me to know that my employers knew where I was coming from and were supportive of my future plans. At that point, I knew I would have fitted right in, and that has been the case indeed.
What were your first impressions of your new colleagues?
Everyone in the School was very welcoming, supportive, enthusiastic, and open to collaborating. We have amazing staff both in the academic and professional services. The City Law School is a lovely place to work: I always walk into the office with a smile.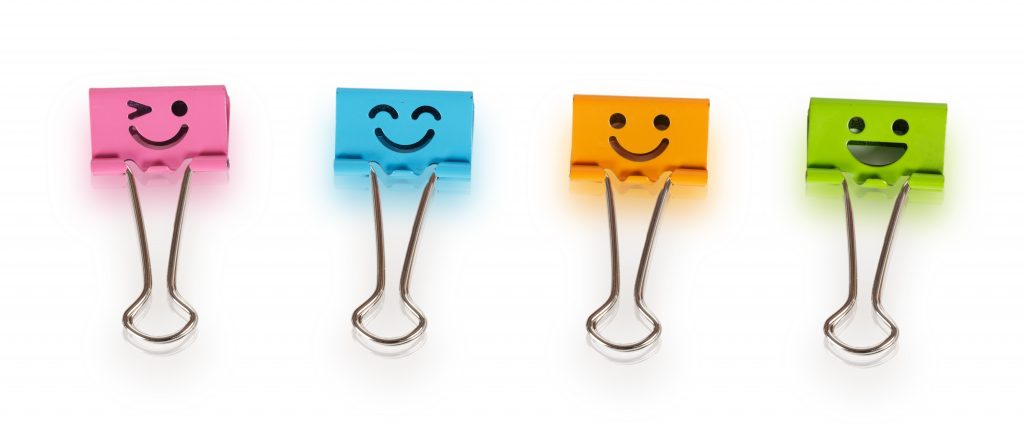 When you decided to commit to academia, did you have to take on more responsibility than you thought you would?
Being a full-time academic is very demanding; we have to juggle research, teaching and administrative responsibilities. But I knew what I was getting into, so no surprises there – and I still think it is worth the effort.
 You're active in research, how hard is it to balance research alongside other academic responsibilities?
It is tough at times; to succeed in academia today we just need to put a lot of hours into each area of responsibility. For me it is helpful to think of research, teaching and service as interconnected and complementary parts of my job. For instance, my research is broadly in the field of comparative constitutional law, the bulk of my teaching relates to public law, and my main administrative task is working on the application for the Athena SWAN Award both at University and School-level, which is about gender equality – an issue that I feel strongly about and that has been at the core of my research agenda and teaching for many years.
 Last year, you appeared as a panellist on the Al Jazeera English (AJE) news channel's programme, Inside Story. What issues did you draw attention to while on the panel?
The Al Jazeera Inside Story panel took place on the day in which Nepal's long-awaited new constitution was promulgated. There was jubilation in the streets, but also bitter dissatisfaction with the new document from many groups in Nepal. I wanted to analyse the problematic aspects of the new constitution: the modalities of the federal restructuring, the unequal citizenship provisions that discriminate on the basis of gender, the tension between secularism and the special place of Hinduism, and the basis for political representation. And I wanted to offer a few thoughts on the way forward so that the new constitution can become a document in which all Nepalis can feel included.
You are the author of a monograph titled Constitutional Nationalism and Legal Exclusion in Nepal, where does your interest in Nepal stem from and what does the book seek to cover?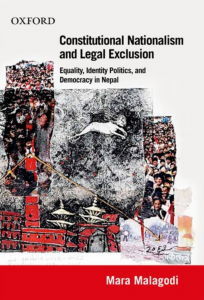 This is going to be a long answer!
I have been working on – and in – Nepal since my undergraduate days at SOAS, where I completed my BA in Nepali & Politics. As part of my degree, I lived in Kathmandu (and travelled around the country extensively!) for almost a year in 2002-3. It was during the civil war and there was so much happening around me that I wanted to understand: what were the underlying causes of the conflict and what were the basis for a political settlement to sustain a durable peace?
I already had a personal commitment to human rights and a growing academic focus on South Asia, in fact, in 2002 I had volunteered with the India team at the International Secretariat of Amnesty International at the dramatic time of the Gujarat pogrom and the ongoing insurgency in Kashmir. There was no turning back at that point for me.
Later on, during my doctorate at SOAS I chose to concentrate on the role of the constitution in Nepal's conflict: why would a Maoist revolutionary movement focus on constitutional change as the non-negotiable element of their political demands in the peace talks? What were the embattled elements of the 1990 Constitution? My research concentrated on the relationship between ethno-cultural nationalism and forms of legal exclusion on the basis of religion, caste, gender, ethnicity, region, sexuality, etc.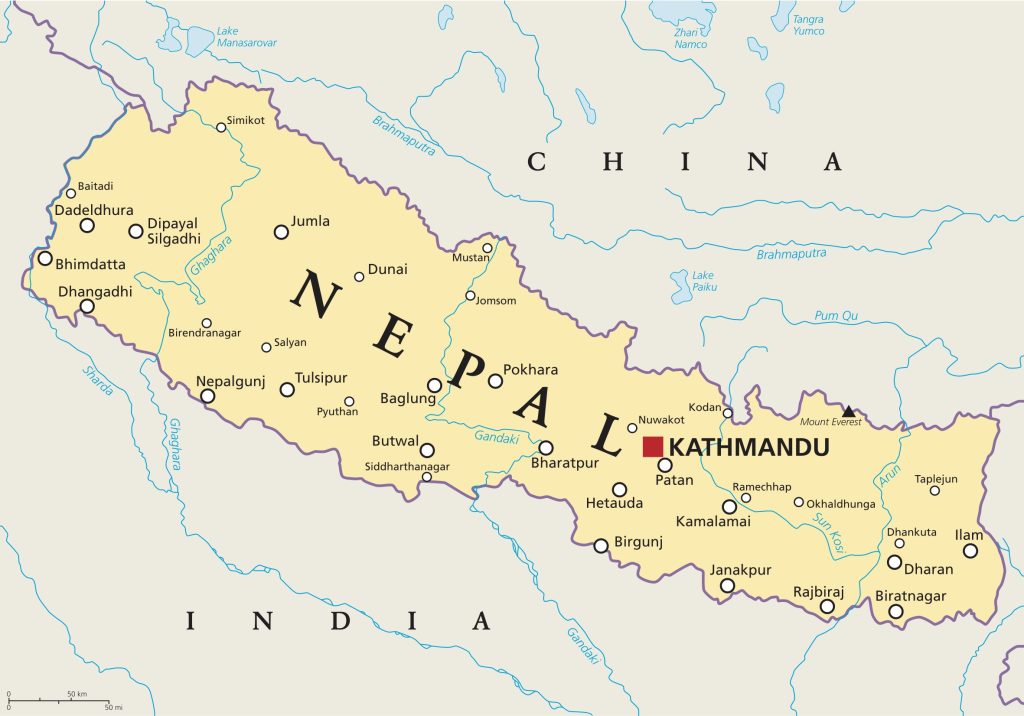 During my PhD I lived in Kathmandu for another ten months to conduct fieldwork. This took place in 2006-7, during the early stages of the peace process. It was an exhilarating experience: I got to interview Nepal's top politicians, lawyers and judges. Because I could speak, read, and write in Nepali, I could read the vernacular papers and translate legal sources, gaining unique access to key material that had not been studied before.
I also had the amazing opportunity to interact closely with Professors Jill Cottrell and Yash Ghai, two of the most eminent constitutional lawyers in the world, as they were working for the United Nations in Kathmandu at the time. It was a steep learning curve and at times really quite challenging, but I loved every moment of it. Nepal taught me a lot and Nepali friends and colleagues have been incredibly generous over the years with their time and support. I am profoundly indebted to many people in Nepal. Eventually, I revised my doctoral thesis into my Oxford University Press monograph. What I continue to be interested in my research, ultimately, is the notion of equality and the role that law plays in promoting (or hindering) it.
In December last year, you met several of Sri Lanka's constitutional lawyers. How did you arrange the opportunity and where has it led you?
Last December I was invited to Sri Lanka to present my new research on Dominion constitutionalism in Pakistan at a small workshop. While in Colombo, I reconnected with two colleagues with whom I have collaborated in the past few years. They are both very well respected Sri Lankan constitutional lawyers, Professor Rohan Edrisinha (United Nations Department of Political Affairs) and Dr Asanga Welikala (Edinburgh University, School of Law). It was fascinating to learn from them and other colleagues about the ongoing process of constitutional reform in the country.
What would you say has been your career highlights so far?
Being awarded the British Academy Postdoctoral Fellowship in 2012. I took up the Fellowship at the LSE Law Department under the amazing mentorship of Professors Conor Gearty and Martin Loughlin. I can safely say that the Fellowship turned my academic career around; I wouldn't be where I am now without it. I am profoundly indebted to the Academy for betting on me and supporting my work for three years at such a delicate transition in my academic career.
Moving on to Brexit; were you shocked by the outcome of the referendum?
I was deeply saddened by the result, but not shocked. For so long UK politicians and certain segments of the UK media have been blaming the European Union (and the movement of people that it entails) for problems like low wages, unemployment, strain on the NHS and public services, austerity measures, etc. that it is unsurprising that the electorate voted the way it did. What never fails to surprise me, instead, is how short-term our collective historical memory is. These problems have little to do with the UK's membership to the European Union, and they can be explained much more directly by the neoliberal economic restructuring since the Margaret Thatcher's government and the policies adopted after the financial crisis, which all sought to reduce the role of the state and of public spending.
The UK is now the most unequal country in Europe, and that is the result of domestic policies that have consistently neglected the weakest segments of society, creating wider and wider pockets of socio-economic marginalisation. No wonder people are angry, and certain politicians and segments of the media understood this mood and successfully scapegoated the European Union for their own personal gains by conflating the UK's membership to the EU with immigration and the refuge crisis. In my view, the Brexit vote was ultimately a vote against the kind of savage globalisation that benefits only a few and marginalises many. Somehow the narrative of 'taking back control' succeeded in capturing the public imagination (or at least 52% of the voters) because it promised a return to a safer idyllic past – never mind that the past never actually existed. But in reality none can turn back the wheels of time; we live in an interconnected globalised planet, whether we like it or not.
We undoubtedly inhabit a terrifying and unstable world at the moment, but the way forward is not to retreat in isolation and bury one's head into the sand, but to collaborate and drive positive change with courage and principle. The reality is that the UK will be at a loss out of the EU and that the EU without the UK will be weaker.
In your opinion, how might Brexit impact the UK's Constitutional Law?
We will know the constitutional impact of leaving the EU only when an agreement on the terms of Brexit will be reached between the UK government and the Union. Clearly there are potential issues with the current devolution arrangements since the majority of the people in Scotland and Northern Ireland voted to remain. We have entered an era of great insecurity after the Brexit vote, and the UK's constitutional arrangements are not exempt from it. We will have to wait and see what happens.
Many of the general public are scared of the UK government triggering Article 50. What do you think might happen once Article 50 is triggered?
Once the UK government triggers Article 50 (and whether a Parliamentary vote to do so would be needed or an exercise of the prerogative would suffice is yet to be established), negotiations with the EU will start over the terms of Brexit, especially with regard to the most contentious issues: trade and immigration. This is going to be a difficult, laborious and sorely expensive process – one in which the UK is in a structurally weaker position. In my view, the troubling question is what will happen if the UK government is unable to reach a satisfying deal with Brussels?
You are currently part of the Executive Committee of the UK Constitutional Law Association (UKCLA). What does this committee work entail and why is the association important?
The United Kingdom Constitutional Law Association (UKCLA) is the UK's national body of constitutional law scholars affiliated to the International Association of Constitutional Law. Its object is to 'encourage and promote the advancement of knowledge relating to United Kingdom constitutional law (broadly defined) and the study of constitutions generally'. The UKCLA organizes and supports seminars, runs a blog and maintains a register of PhD projects related to UK constitutional law. The Executive Committee is responsible for managing the Association, its funding and activities. It is a great forum to collaborate with like-minded colleagues and support scholarship in the area of constitutional law across the UK.
It is quite unusual for lawyers to make films! Could you tell us a little about what you've done so far and when you first became creative in this area…
As academics we are increasingly expected to disseminate our research beyond the restricted circles of academia. The idea is that our research should benefit society at large and for that it needs to be communicated beyond academic books and journals. I have been a film buff since I was a child, for me film has always been a very powerful tool to communicate. So when I received an additional training grant from the British Academy during my postdoc, I applied to attend the UCL Documentary Summer School in Cuba and I was allowed to use the funding for that.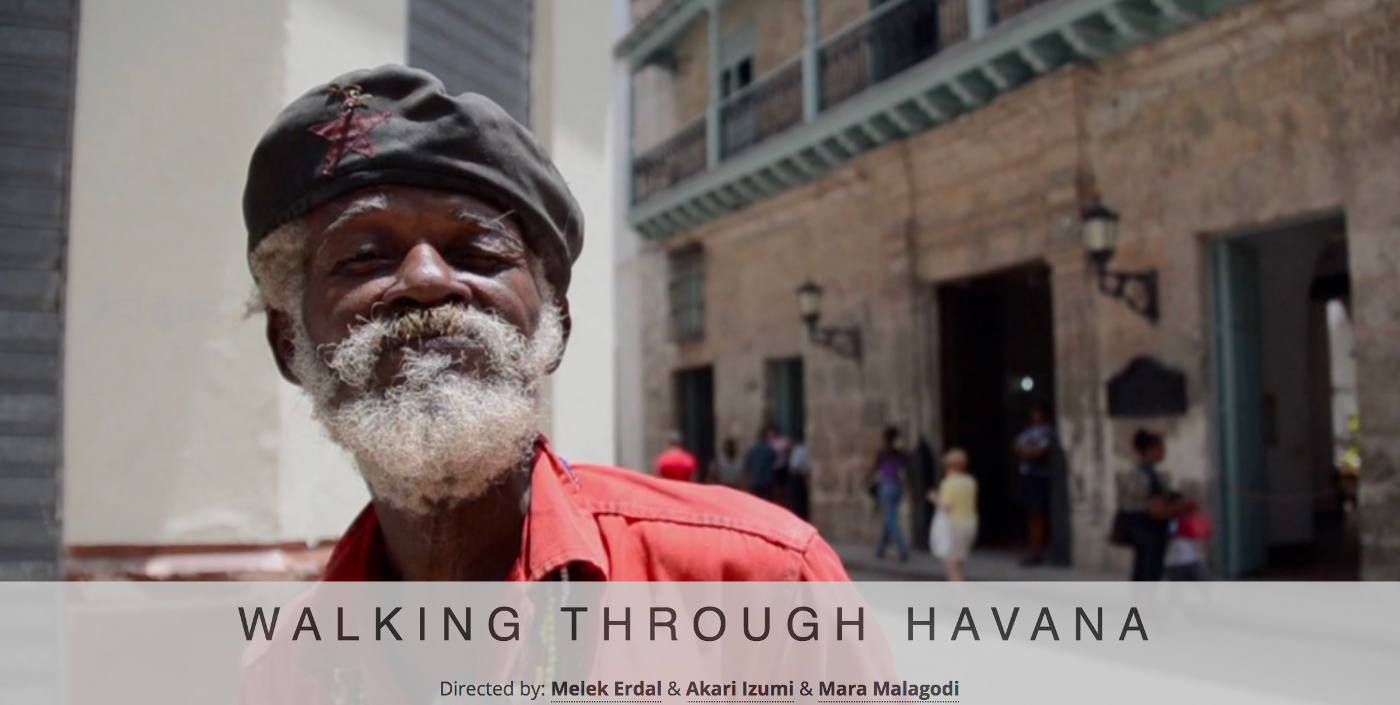 My group's final project 'Walking through Havana' is a ten-minute documentary that aims to captured the lives of the people of Havana, their struggles and their hopes, and to reflect the humanity and the irony that we came to love so much about life in Cuba. I was very satisfied with the film and I personally organized the submissions to a number of film festivals in 2015. The film won the Best Short Doc Award at the 2015 Raindance Film Festival, and was nominated for Best Student Doc at the 2015 Sheffield Film Festival and for Best Short Doc at the 2015 Shuffle Film Festival. It has been an unbelievable adventure, both to study and shoot in Cuba, and then to do the festival circuit back in the UK. Now I want to develop a new LLB option in Law and Film, so watch out for it!
What should City's Law students be doing to get ahead?
Figure out where your professional interests lie and the avenues to pursue them. There are plenty of opportunities around, but none will be coming to you to offer them on a silver platter. You need to take the initiative and put yourself forward even if feels daunting. Go get them!
Finally, do you have any advice for first-year students arriving at City in September 2017?
If you want to achieve any goal, go after it with dedication and hard work. Resilience always pays off. At the City Law School, we offer a lot of support to students in terms of academic development, career advice, pro bono opportunities, disability support, etc. – remember that we are here to help!
Quick-fire questions:
If you weren't a legal academic, what would you be?
A travel writer with a video camera and a sketch book always at hand.
What do you do outside the lecture theatre?
Unsurprisingly, I read a lot and watch films – and exercise and do drawing.
Last thing you ate?
Drinking an iced coffee as I'm answering your questions, with a big marshmallow on the side!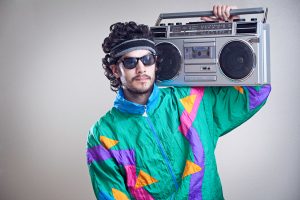 Unusual fact about you?
I am still listening to 1990s music – no idea what came afterwards (aside from Amy Winehouse– RIP).
Proudest moment?
Winning the Best Short Doc Award at the 2015 Raindance Film Festival.
Last film seen?
Bernardo Bertolucci's The Sheltering Sky.
Top tip for living in London?
Make the most of this great city!
Links to Mara's publications can be found via City Experts and you can connect to Mara via LinkedIn.
Many thanks to Christianah Babajide,  LLB2 student at The City Law School for this interesting insight into Dr Malagodi's life!