What is LexisNexis UK?
LexisNexis:
trusted by over 4000 organizations.
the only place to find Halsbury's Laws of England, it has been cited more than 1700 times in judgments or submissions in court
the most up-to-date UK Legislation available anywhere
the largest number of case law documents
the No 1 place for legal journals in the UK
free leading UK legal mobile apps
This academic year students can attend Basic + Advanced Certification sessions and a Commercial awareness session.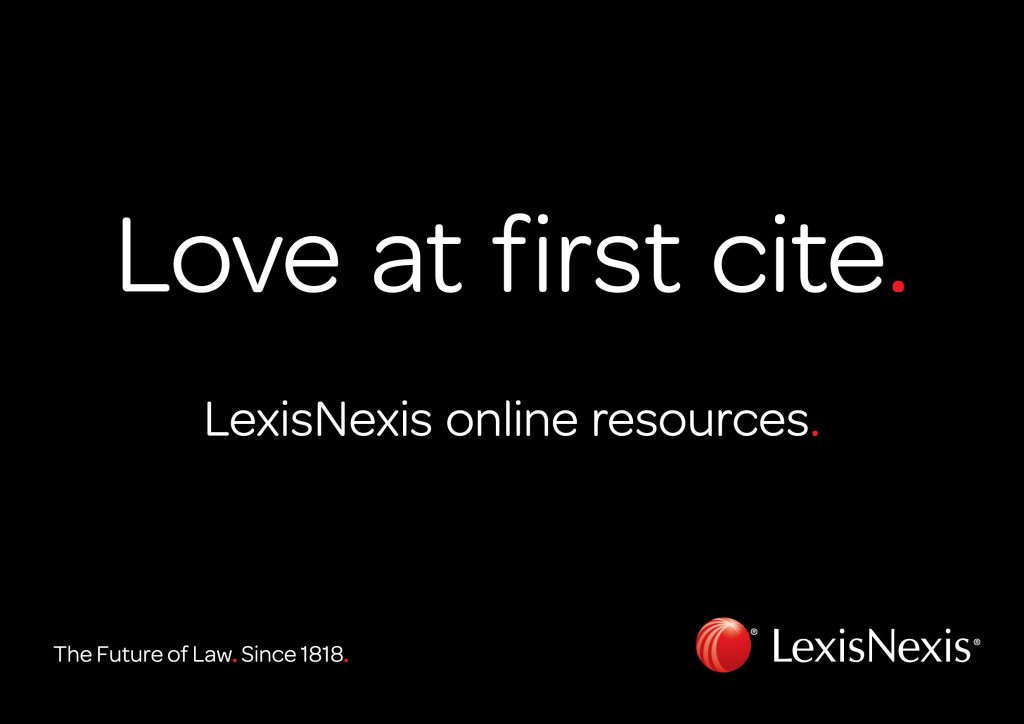 1. Basic + Advanced Certification session: 
Law students can get help with legal research at any study level. After attending a short lecture students will be able to find case overviews, Halsbury's Annotations, journals and the summaries of them, international content and case histories. You can learn how to do an advanced search for a specific topic. LexisPSL is very exciting in that you can use it for your quick pre-lecture reading and seminar preparation, problem questions and revision notes. Attending students should have a deeper knowledge of LexisLibrary and LexisPSL, what will help them to pass the tests and obtain Basic and Advanced Legal Research Certificates.
2. Commercial Awareness session:
Students can learn how to be up-to-date with current news about law companies and cases that they are dealing with. It definitely helps for interview preparation or when you fill the application forms for vacation schemes or jobs.
Why should students attend LexisNexis sessions?
only 30 min sessions
enhance your CV
obtain two Legal Research certificates
know how to find out about cases that a particular company dealt with
have a chance to participate in competitions throughout the academic year
If you are interested contact Kristina who will book your session & why not 'like' the LexisNexis @ City University London Facebook page.