In recent years we've witnessed a notable increase in the regulation of particular sectors (especially the financial field). The legal sector has demonstrated growing change and is also facing renewed focus on increasing regulation. In January the City Law School were delighted to welcome consultants and experts in training from leading international law firms to highlight the face of legal ethics and the dilemmas facing the legal industry at large. The panel highlighted the significant ethical challenges and duties that face aspiring lawyers and new entrants to the legal profession.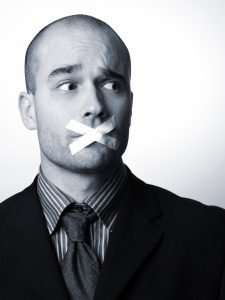 The discussion involved a range of scenarios faced by junior lawyers, which highlighted crucial decisions that trainees or junior lawyers may be required to make on a day-to-day basis during their legal career, and the repercussions that may arise as a result of negligent error or misjudgement. Simple mistakes such as disclosure of a client within a social environment can give rise to significant issues for the individual and the law firm concerned.
Aside from the issue of a breach in confidentiality, the manner in which a lawyer conducts themselves in their day-to-day lives may also impact their duties under the Solicitors Regulation Authority (SRA).
Personal issues that an individual may face concerning personal financial management may potentially create barriers to qualification. If an individual is issued with a Penalty Notice for Disorder (PND) also requires an obligation to self-report to the SRA, which may be investigated if the SRA deems necessary.
This illustrates the extent to which the ethical and moral codes are implemented are now being raised so as to hold solicitors to the highest standard. Aside from the SRA requirements, firms often set internal codes of conduct which may be more stringent and are required to be followed by trainees. There is also often close scrutiny and monitoring of office phones and posts on social media. The panel warned of the use of technology and the impact of careless comments or offensive views posted on social media to an individual's career. Severe consequences can involve leading to disqualification as law firms seek to preserve their reputation and the manner in which clients may perceive such activities.
The panel explored the don'ts, but also considered the do's – in the event that the trainee is put under pressure by a client or external counsel. When uncertain as to the legality of an act or an omission, the panel advised trainees and junior lawyers to refer the issue to a senior individual in the firm for clarification. It was stressed that the reputation of the firm outweighs client interests. Thus it is important to always check with a partner or someone senior in the firm when in doubt. This relates to dating of documents and can extend to pressure placed internally from one's colleagues. For instance, whether or not billable hours can be 'edited'.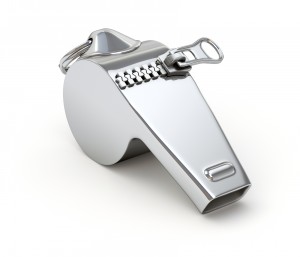 Trainees may encounter situations where potentially fraud may be committed by a colleague; in such an instance the trainee is then placed under a duty to whistleblow that individual under legal requirements. This may often put pressure, as the individual committing a wrong may be more senior than a trainee. Firms may also have an internal whistleblowing policy, which compel an individual to report wrongdoing. Confidentiality may also impose obligations and extend to implementation of a 'clear desk' policy.
In light of the greater focus on ethics, the SRA is considering the implementation of a 'Statement of Competence', which focuses upon "understanding and applying the ethical concepts which govern their role and behaviour as a lawyer" as well as "recognising ethical issues and exercising effective judgment in addressing them[1], thus these two principle requirements that the SRA seek to introduce highlight a greater focus upon the responsibility that lawyers hold not only to the firm, but also to the profession at large. Further changes are anticipated with the SRA proposing to introduce a new Code of Conduct.
The panel also considered the 'equal and opposite duty of disclosure', which sometimes leaves individuals, particularly new entrants perplexed as to what action to take. There was specific emphasis placed on the 'equal and opposite duties of disclosure' which are sometimes irreconcilable.
In the instance, that a trainee comes stumbles upon information, it is advised to disclose that they have across the information rather than disclose the information themselves. Trainees could be ring-fenced – duty of disclosure is not as wide as duty of confidentiality.
Ultimately there was a clear understanding that a common sense approach should be taken. The panel also provided their Top Ten Tips as a source of guidance for City Trainees:
When researching, be ready to justify the view you've reached and utilise your time effectively.
When work is delegated to you, make sure you are clear on the purpose of the task, precisely what is to be done, by when and when you can come back with questions (before the deadline). Ask for feedback.
Always aim to meet deadlines but, if you can't, tell your supervisor in good time before the deadline, not at the deadline.
Be proactive about getting work and developing your knowledge/skills; show interest.
Never backdate anything (but make sure you understand what an "effective date" is, and why it's different).
Think about email etiquette and risk. For example:

Always double check addressees in your emails
Adapt writing style to the recipient

Be very careful about discussing work matters with people outside the office. Bear in mind breach of client confidentiality.
Avoid mentioning work-related issues on your personal Facebook or Twitter account.
Always log the time actually spent on client work (subject to the firm's rules on minimum billing periods), don't "edit" the time.
If you think you have made a mistake or something feels wrong, tell a partner immediately.
[1] https://l2b.thelawyer.com/ethics-in-law-whats-changing-and-why-students-need-to-know-about-it/?cmpid=l2blegb_2007205
Many thanks to Faizah Patel for this insightful review of the Ethical Challenges in Commercial Practice event. Faizah is a student on the LLM programme at the City Law School.