First year undergraduate Narmina Huseynova speaks to Katherine Reece Thomas about her path to City University across several continents….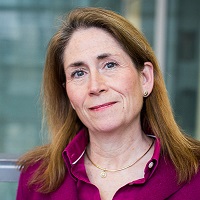 To begin with, could you please tell us something about your professional background?
Originally from Canada, I did my first degree in history at McGill University in Montreal. I then came to England to do a Senior Status Law degree at Oxford University. Upon completion, I did the LLM in Public International Law at Cambridge. Following this, I trained with a firm called Clyde & Co, working in shipping litigation, before moving to Allen & Overy to do banking work, both in Paris and London. I then moved to New York for short time, where I worked with American firms, before qualifying for the New York Bar, and then moved back to London, working for a small firm part-time. Since graduating from Cambridge, I have always taught tutorials in International Law part-time at Cambridge. When I decided to escape commercial work, I sought employment as a full-time lecturer, which I was lucky enough to secure at City University.
A large number of law students in the UK are aiming at qualifying in a particular area of law, right from the very first year of their degrees. Was it the case with you?
No, I did not have a clear idea. Regrettably, I did not understand more what the law was about before deciding to qualify into shipping. If I had been given better career advice, and thought about why I wanted to be a lawyer, I would have chosen something completely different, probably employment or family law – something closer to human beings and further away from corporate matters.
Nowadays, commercial law is becoming more and more popular among students, when they choose their specialisation. Is it in any way different to the time when you were completing your degree?
At that time, Margaret Thatcher was changing the way Britain worked, and people were becoming more interested in commercial matters. Not many students I knew were heading for social justice careers. It was mostly the corporate sector, and like today, that was where the jobs were.
What was the main reason for you to choose commercial law?
Partly, I enjoyed the subject – contract law. An important factor was that I had spent a summer in a particular law firm, where I enjoyed the people and work, and where I qualified. It was partly the circumstance, as they offered me a job, for which I was ready. It was not the idea of earning a lot of money, or even having an interest in commercial matters as such, but an international allure of something like shipping.
Are there any specific factors students should consider before they decide what area of law to specialise in?
Yes, it is very important that they ask themselves who they want their colleagues and clients to be, and why they want to be lawyers. Is it to help people or is it to further a business interest? What really makes you tick as a human being? These are difficult questions for a young person, but you need to think more about what you want your working environment to be like, and what is it about the subject that makes you excited.
It could be argued that mostly university education provides more of theoretical knowledge rather than practical. Therefore, when commencing work for the first time, former students might experience challenges with applying the knowledge obtained at university in practice. Did you experience such a challenge?
What I found most challenging was to realize that for all the law that you might have learned you could not answer your clients' questions. Legally speaking, you have to realize that it is not straightforward, and people do not consult lawyers, except on difficult matters.
Secondly, the skills of being able to communicate, write and present yourself in a group should be skills that you acquire during your academic programme, and develop during professional courses. You just have to be able to transform your learning into an argument for a client.
Is there anything in particular you would advise law students to do or read, to be more prepared for initial stages of their professional experience?
As much mooting, participating in Pro Bono activities, work experience as you can get, and generally being aware of what is happening in the legal community in London. It is important to read Lawyer2B magazine, Financial Times, if you are interested in commercial law, and talking to your career advisors.
What did academia offer you, which legal practice could not?
It might be the case that I was genuinely tired of working with clients. Lawyers are not always treated with respect. Law is a service industry, and if the clients do not like the service, they can be rude about it.
I also cannot deny that my move to academia coincided with having children. I do not want to suggest that an academic career is in any way easier than practice. It is just that universities are more flexible institutions than corporate law firms, and that just makes life easier.
From what I know, you have an international professional background, having practised in London, Paris, and even being a member of New York State Bar Association. Could you please tell us more about how it contributed to your achievements, or assisted you to grow professionally?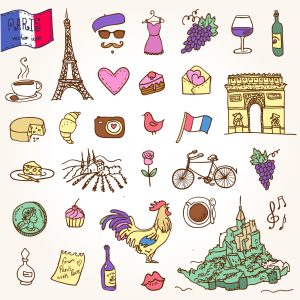 I went to French school as a child, so I had the French language. When my law firm, Allen & Overy, opened a Paris office, it made sense for me to go to negotiate in French. Going to New York was a personal choice, while doing the New York Bar was required by the law firm I was working for. While I was involved in sophisticated international finance work, for which it is immaterial what jurisdiction you are in, for insurance purposes I needed to be qualified. Had I stayed practising full-time in law firms, this international background would surely have helped. As a full-time academic, what I am able to bring to the job is an understanding of practice, and contact with law firms, which I have put to use over years for students.

May I also refer to the fact that you are an Adjunct Associate Professor at the University of Notre Dame. From my research, this university is situated in Indiana State in the United States. What are the primary differences and similarities between legal education in the UK and the US?
I teach International Law on the University's London Campus to their second year students, but I have been to the home campus. The major difference is that in America, as in Canada, law is a graduate degree. Therefore, as students are more mature, the engagement level is higher. In terms of teaching, it is very similar. One difference is that once they have finished their JD they can write the bar, without attending any further official studies. Therefore, there is a skills element in some of the work they do, that we do not do at the academic stage here.
Do you think there are any aspects of US legal education system that would benefit the UK system, if incorporated?
I teach on the GDL at City University, and students have a degree already. GDL students tend to be able to deal with more sophisticated arguments than our first years, and they benefit from applying different disciplines at the same time, studying seven subjects in one year.
Although it is challenging to afford both the first degree and a law qualification financially, having the benefit of the chance to grow up and mature doing a first degree in a subject that may interest you more because it builds on your schoolwork is a good thing.
If there is anything you would like to add, or advise law students on, this would be a precious opportunity for us to listen.
Again, I would repeat that students, who are intending to practise, should take every opportunity to understand what a lawyer does. If they are interested in litigation, it is important to attend court hearings. If they are interested in doing commercial work, they should attend commercial awareness events. Remember: law is a service industry and you are a servant. You will be at the mercy of your client.
Quick-fire questions:
An unusual fact about you?
I was born in Malaysia.
Last film seen?
Spotlight
Proudest moment?
When my first article was accepted for publication.
How do you escape from law (what you do outside of work)?
I go to a lot of movies, theatres and concerts. My husband and I try to get out of London as often as we can, and we also like birdwatching.
Thanks to Narmina for this excellent interview.