Martin Wilson is the manager of Barking and Dagenham College's Legal Advice Centre and current LLB student at City University London, due to graduate in 2018. See bottom of the piece for full bio. 
Before I begin I want to mention that life for some people is very goal orientated, they know exactly where they want to be and how to get there, and so they begin setting in motion a co-ordinated set of moves to better place themselves in the position of their desire. Some are very callous and cold, ruthless for want of a better word, every move is self-serving, and remains as such to the bitter end.
Others become entwined in the process and get caught up in the beauty of the game, like Chess. This may appear strange to some or not, depending on your outlook of the future, but ever since I decided to embark on this career path, from the very beginning, day one, I have been playing a game of chess. Every move I have made has been in some furtherance of a goal or desired achievement. Forever planning ahead in anticipation and moving accordingly. I have however, like many, become caught up in the beauty of the game.
Back to reality though, sometimes the unfortunate truth is this. It is not always the best who reach the top, but rather those who are simply able to manoeuvre themselves into a position to be recognised.
And just like that, your cushy expectations are thrown off the tenth floor with no safety net. Instead you are welcomed with a loud thump as your dreams hit the floor and the gravity of the situation takes hold of you, as it just did your dreams.
Congratulations, you are a law student.
What can you do then, how can you better position yourself? A great question. Getting into the legal professional is becoming more and more of a paradox. To get into the profession, you need to be in the profession. It is now almost an absolute necessity, but I want to introduce you to the real value of pro-bono work, and what it can do for you personally.
There is an emphasis by employability lecturers and recruiters alike that when trying to obtain a training contract, in lieu of a first class degree or attendance at a red brick university, employers will look instead for evidence of other professional development and commitment. In fact, a first class degree is no longer a secure route to training contract success, as more and more law firms seek to diversify and recruit "cv blind". It no longer matters where you studied because that is excluded during early recruitment, instead it has and rightly so become about the substance and not just which university you did not attend. If I am to compete with first class degrees, or red brick applicants, which magic circle firms will receive thousands of, my story, my CV, has to be incredible. Pro-bono work then is a box I have to check.
I do not make the rules, but I am, like it or not, forced to play the game.
My "game of chess" then started with choosing a college, it had to be spot on. This would be my first time at college because I did not attend traditionally after secondary school. I am a mature student, with average C grades at GCSE, it is fair to say I was already on the back heel.
I chose a college that mentioned it had a legal advice clinic, whereby as part of your course the students undertook a case from a real client and saw it through to completion (excluding any proceedings). I had never heard of one at college level, so I was hooked. Pro-bono work from day one of my "academic rehabilitation" came to be just the beginning.
I underwent a pretty simple recruitment process, application form, CV and a few questions on why I should be involved. I put forward ideas to develop the clinic and modernise it. A fortnight later I received a letter at home; it congratulated me on my application and made an offer for me to manage the clinic going forward.
Expectation exceeded!
The clinic is supported by LawWorks. They provide on-going training and support to our clinic, including professional development dates in the city at leading law firms. All of our volunteers can attend any training day in any area of law and receive CPD credits towards their professional development. Barking and Dagenham College Legal Advice Clinic is a separate organisation from LawWorks, but we are one big team. The training days provided, often and plentiful, allow you to meet with other volunteers. You share stories (nothing confidential goes without saying) and team build. They are a professional, friendly yet a somewhat cultivating atmosphere.
The training days prepare you for providing legal guidance. There is a line on giving unqualified advice, but our supervisors and myself are always around to step in advise an advisor. The volunteers are in total control, but not alone, I think that is the most important aspect. You are in control, just like a practicing solicitor. Your client, your case.
Now I could talk about the skills being involved with any pro-bono organisation will provide you, taking instructions for example.
The point of this piece however, is to explain what else it can do for you.
The day I first walked through the doors of college was my induction day, I sat in my class and around the table in turns we introduced ourselves. I couldn't get 5 words out; I was incapable of forming a sentence. Massive loss of confidence.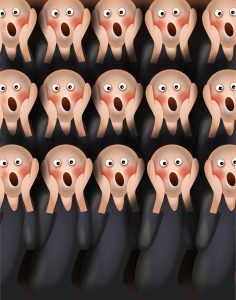 I couldn't breathe. In 90 seconds I had managed to create a vicious circle of self-doubt and realisation that I was starting life again. Now I had anxiety because I couldn't talk, or I couldn't talk because I had anxiety, whichever it was I had to overcome it. Unknowingly pro-bono work came to be the answer.
Despite knowing full well public speaking and confidence was not my strongest skill I vowed to conduct this pro-bono work. It was completely necessary for my future and in a nutshell this is what our legal clinic is all about. Sure there is the by-product of free advice and guidance for members of the public who otherwise are deprived of such a service.
But first and foremost to the college, it's about engaging students in a professional environment which widens not just their commercial awareness, but their personal awareness also. Exploring a confidence you did not know you had is one of the greatest feelings I have ever achieved.
I realise my time at college was short but it was about so much more than just a qualification because that year really didn't feel like a curriculum. Instead it was another successful journey where someone found themselves. I found me again.
Make no mistake my qualification gave me access to university, but what I've gained is far more valuable than any qualification. The time spent in pro-bono work taught me that when I stand up to speak, people do listen. If I look around a room, people give me their attention and if I start to talk, it feels to me like the whole world is listening. I know who I am now, and that I have something worth saying.
I may have started out conducting pro-bono work for the sole purpose of self-furtherance, but I have since truly come to love and understand it. It provided me with a level of confidence that theory and text books simply could not. The thanks I receive from my clients struggling with real issues, at a very personal level provides a continuing reason to work harder, to fight injustice, and secure positive outcomes. People are suffering right here with no easy recourse without a little money. Build your confidence and help people. You might just help yourself. We have gone on to win a national award (the Association of Colleges Beacon Award – for 'widening participation in learning') in recognition of our continued dedication and since been invited to the House of Lords in February to receive our award together with securing funding. I couldn't have expected this when I joined the team, and it really goes to show you never know what you might be good at.
I will say though real clients and real cases take up real time, and require real effort. That's time away from your studies, time away from your friends and time away from your loved ones, for free! I may have stumbled into pro-bono work as a selfish pre-requisite requirement of a training contract but what it provided me, and continues to provide our volunteers and clients, is nothing short of completely selfless.
I may have started playing a game, but now I'm caught up in the beauty of it.
Martin Wilson is the manager of Barking and Dagenham College's Legal Advice Centre.
The volunteers at BDC Legal Advice Centre engage in a supportive environment in which they can nurture their own natural talents and gain practical legal skills whilst helping the wider community. A current law student at City University London, Martin enjoys the challenges which his study brings and the energy of being in the city makes it worthwhile. On the rare occasion he has some spare time Martin attempts to learn Mandarin. His friends find his attempts at this quite humorous, however he does not.
He has changed direction after previously enjoying a career as a Signal Operator with London Underground. He has always somehow managed to achieve highly, scoring 100% on his exams with the Underground and achieving straight distinctions in his recent Access to Law Diploma at Barking & Dagenham College. He hopes to move on to complete the LLB in Law graduating with a first class degree in 2018.