Christianah Babajide is in her first year of the LLB at City and holds the position of Secretary of the City University Law Society. Christianah also writes for LawCommonRoom, the blog she started with fellow LLB1 student Radha Baan. In this piece she reports back on her evening with Baker & McKenzie…

Behind Closed Doors…
As a law student, I have attended almost all networking events hosted by leading law firms. After doing some in-depth research, I have been able to apply online and gained an invitation to the following firms; Clifford Chance, Slaughter & May, Travers Smith, Shearman & Sterling, Baker & McKenzie and Reed Smith. Attending numerous law fairs and insight evenings has provided me with a unique understanding of how a firm function and painted an authentic picture of the firm's personality. It also gives students who are interested in applying for a vacation scheme a head start.
At the moment, I am pushing on with my LLB law degree which I am really enjoying in the hopes of securing a training contract in the future with a firm like Baker & McKenzie.
From my evening with Baker & McKenzie, I was able to gain an invaluable insight into the work culture of the firm, by networking exclusively with the trainees and associates.
Sunwinder Mann also referred to as Sunny, is a Partner in the compliance and risk management team. He delivered an animated presentation where he illustrated how the global firm builds relationships with international clients. Sunny spoke with pride of the firm's working culture where partners helped trainees and didn't leave them in the dark. Sunny represented the quintessential international firm as "somewhere you'd like to be" and admitted one of the things that have kept him at Baker & McKenzie for so long, are the people.
His presentation was unique, as it was not merely limited to the firm's information that can be found through internet research, but extended to much more 'secret' things. From cases which the firm has worked on to the firm's interpretation of important geopolitical changes and its inherently international identity, Sunny enabled us to truly understand what it is like to be a member of Baker & McKenzie. He shared his knowledge and experiences of international trade and anti-trust teams.
Sunny stated Baker & McKenzie has only 30 trainees a year in order to give the trainees more responsibility and exposure to clients and tasks. When asked a question about how the firm advocates diversity, Sunny directed the question to Justine Thompson (Senior Inclusion and Diversity Manager) who gave her thoughts. Justine announced Baker & McKenzie had recently teamed up with Chris White (founder of Aspiring Solicitors) an organisation dedicated to achieving diversity in the legal profession by assisting under-represented groups. As it happens, Baker & McKenzie were lending their London office to Mr White to deliver an interactive workshop on 'Legal CVs' the following day.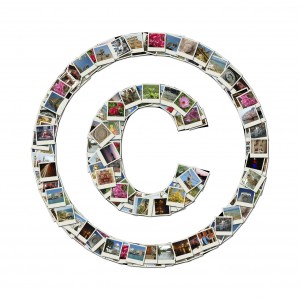 I was given the chance to speak with trainee Kristina in Intellectual Property (IP). She possessed a friendly aura which I had been sensing that evening and answered all questions put forward.
When asked what makes the firm unique and stand out, Kristina reminisced to when she first started her training contract, "I remember I was only three weeks in and I was already drafting reports."
She spoke with enthusiasm and it was clear that giving their trainees more responsibility than most firms is something that the firm prides itself on.
Baker & McKenzie are not afraid to throw you in the deep end, whilst providing support.
I networked with Cambridge Graduate Zelander Ann Gray (Zoe) and Associate Thomas Millington and had an interesting conversation about Employment Law. Zoe who had her first seat in Financial Services and her second seat in Disputes Resolution were able to tell us about her trainee experience. Thomas who had his third seat in Employment jokingly praised Employment law for being "good for gossip" as it reveals people's dirty laundry. They provided us with a great preview of their daily activities, offered advice regarding the recruitment process and shared their perspectives on current issues with a great sense of humour. This is why the firm is famous because of its open, friendly culture and the humour of its people.
I was able to ask the Graduate Recruitment team what a perfect application looks like over dinner. Sarah Tucker, the Graduate & Experienced Hire Recruitment Officer, informed me of the skills and attributes they look for in future trainees. Rebecca Ryalls, the Graduate Recruitment Officer, emphasised the significance of a well-structured application and admitted she could spot a recycled application "from a mile away." She went on to clarify
"If I can remove Baker & McKenzie, replace it with Slaughter & May and the application still makes sense, then we have a problem."
The recruitment team emphasised minor errors such as spelling and grammar mistakes, as well as shortening the firm's name to 'B&M' which they don't appreciate. Sarah mentioned how important it is to be commercially aware, "attending networking events, showcases your commitment to law and we like to see that."
Networking with the graduate team was an eye-opener; it made me empathise with them by seeing these factors from their point of view. Graduate teams are screening applications day in, day out; they are not flattering when they spot these errors because they want the best candidates. When reading applications, they should feel honoured to work for Baker & McKenzie and be reminded of the firm's ongoing strengths and achievements.
When the graduate team knows you have rushed your application or that you didn't bother to proofread it, it brings them to question: If this candidate lacks the motivation to make a successful application, how will they cope with our clients and partners? After all, a good lawyer must be able to write clearly, persuasively and concisely.
This illuminating event gave me a real taste of what it's like to be part of a global law firm with such an entrepreneurial mindset. This experience is something paragraphs and verbal descriptions simply can never encapsulate accurately. I believe that getting on well with the graduate officers and trainees is a good indicator that a firm is a right fit for you.
This article can also be found published on City University of London's website: http://www.city.ac.uk/start-here/baker-and-mckenzie