The Pupillage Advisory Service at City Law School have already got lots of great events lined up for those of you aiming for the Bar. Keep an eye on the Events Calendar on the Lawbore City Hub, but here's a line-up of those coming up in October: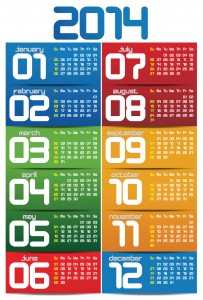 The Path to Pupillage
A talk on the best way to approach applying for Pupillage, followed by a Question & Answer session with Georgina Wolfe from 5 Essex Court and Alexander Robson from Littleton Chambers.
Date: 2nd October 2014
Time: 18.15-20.00
Location: Lecture Theatre, Atkin Building
Book it

Breakfast with Henderson Chambers
Breakfast networking event with presentation and Q&A (+ tea, coffee, pastries etc!).
Date: 9th October 2014
Time: 9.30-10.30
Location: TBC
Book it
City University Law Fair
Those present on the day include: 1 Stone Buildings, Blackstone Chambers, Chambers Student, Civil Service Fast Stream, GLS, Landmark Chambers, Monckton Chambers, Police Now, South Square Chambers and The Bar Council
Date: 15th October 2014
Time: 13.30-16.30
Location: Great Hall, City University London, Northampton Square
Young Bar Conference
All students welcome – this is an external event. Recommended. The Bar Council Says;'The Conference is the focal point of the young Bar calendar. The day will include vulnerable witness training, criminal and civil ethics and advice on conducting ADR and mediation.
Date: 18th October 2014
Time: PM
Location: The Russell Hotel
Book online – £54 if you pay before the 19th September.
CV Clinic
Have your CV looked over by the Careers team at City. Drop in…no need to book. There's coffee & sandwiches too.
Date: 21st October 2014
Time: 13:30-16.00
Location: Student Common Room, Atkin Building

Being in the business of being a successful Barrister
Learn how to develop your practice and gain commercial awareness. Silvia Van den Bruel is the Marketing and Business Development Manager at 11 Stone Buildings and she'll be running through the questions that come up in interview.
Date: 29th October 2014
Time: 18:15-20:00
Location: 24 Princeton Street
Book it