Michael Edmonds, Barrister, 4 Breams Buildings and Sumeer Chaudhry, Solicitor, BAC Solicitors will be at City to talk about their career paths as well as their day-to-day work. They will speak on selecting a set, mini-pupillages, training contracts, alternatives to traditional pupillage and advocacy opportunities within solicitors' firms.
You'll get insight into life as a pupil barrister and trainee solicitor.
The second half of the talk will cover how instructing counsel and solicitor work together:
– What role each lawyer performs
– How the interaction works best/worst
– How the relationship works in an example case – from police station to the Court of Appeal
– What do solicitors look for in counsel?
– What do counsel appreciate from solicitors?
– Direct access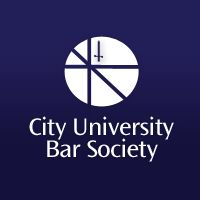 There will be the opportunity to ask questions of Michael and Sumeer.
This event is organised jointly by Emily and The City University Bar Society – sign up for your place!
Wednesday 4th December – 5.30pm – C304 – Tait Building, Northampton Square.