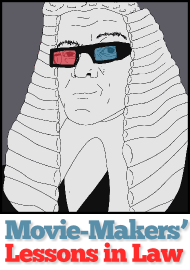 A washed up, fifty something Boston attorney Frank Galvin (Paul Newman) is a divorced , bitter alcoholic who has no faith in himself let alone in justice. He spends his days pretending he has a practice but actually he's playing pinball in a bar. He sips the top off his drink without picking it up because he has the shakes.
He crashes wakes to foist his business card upon the grieving relatives and takes a drink for good measure while he is there. He uses breath freshener to hide the stench of beer and applies drops to his bloodshot eyes. His 'enabling' law partner has had enough of patching up Galvin's cuts and bruises nevertheless he presents Galvin with a last chance case. The clients are the relatives of a woman lying in a coma allegedly as a result of medical negligence.
Ed Concannon (James Mason), a cold-blooded senior litigation partner, acts for the hospital. All that matters to him is winning, which for him translates into 'money'. In preparation for the trial Concannon and his law associates take the doctor through a video'd witness familiarisation session. (Preparation has become common place over the last ten years in English litigation, but dress-rehearsal cross-examination like this is completely out of bounds.)
The hospital doctors have manipulated the records. It's a cover-up. The judge is 'a bag boy for the boys down town' and blatantly favours the defendant in front of the jury. Examples abound of professionalism coming second to greed and corruption.
For Galvin it's also all about money until his moment of awakening at the hospital as he takes pictures of the intubated victim for use in negotiations. Suddenly for Galvin it's no longer about the money. (In this great scene, Newman communicates this to us without saying a single word.) But Galvin's problems are far from over. He is set on taking the matter to trial before a Massachusetts jury which will determine liability and quantum that he does not pass on the defendant's compensation offer to his clients. They would have accepted it. Galvin's witness evidence crumbles and the offer is no longer on the table. It is he who looks blatantly professionally negligent. As the movie reaches its climax, Galvin seems more broken than ever.
This superbly acted and gritty movie has no fairytale ending. The moral: if your legal career becomes just about the money you might find yourself on the fast road to hell in a hand basket. The verdict: Newman should have got an Oscar.
Penny specialises in witness evidence and never ceases to be fascinated by anything to do with the courtroom. She carries out research into witness issues and teaches judges and barristers about witness handling methods. As often as possible she likes to get a good DVD, a big bag of popcorn and hold a family film festival.

© Penny Cooper, 18 November 2012