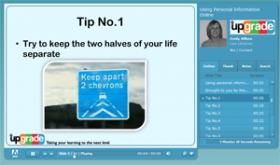 Following on from Elizabeth Cruikshank and Penny Cooper's earlier piece on The internet – friend or foe? I've knocked up a quick talking slideshow on the potential perils of keeping too much information for all to see.
We've all heard the stories about how employers regularly trawl the web for insight into candidates personal lives; this brief piece aims to give some warnings and tips about your internet profile.
How can social media be helpful for getting a job?
1. Helps create a personal brand – organisations can get a 'feel' for your personality and how you might fit into their organisation if handled correctly.
2. Using a range of media (LinkedIn, Twitter, blogs) can be a way of demonstrating your expertise in your field. You could use a blog to reflect on your project and work.
3. Getting personal recommendations from people you have worked with on LinkedIn can be hugely influential; it adds that extra facet that a CV can't achieve.
Risks to future employment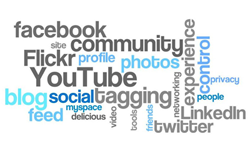 There has been much coverage in the media about the ways employers are using the internet, and particularly social networking sites to vet candidates before interview. A short piece in The Times (Harvey, M. 2010. Divorce Lawyers Dig the Dirt on Facebook, 2 July. p.46) detailed a survey which found a fifth of employers used such sites to check out candidates, with a quarter rejecting them as a direct result of what they found.
Don't let information about you online cost you a job offer.
Think about it what you're doing online AND what your friends are posting up; once you get tagged in a photo you have no control about how it is accessed. You can ask to be untagged or removed.
Google yourself to check what there is out there under your name. If there's information online you're not happy with, contact the site to see if it can be removed.
Watch this video about where we draw the lines of privacy in the digital age – should employers be trawling facebook accounts of future employees? Includes interview clips with Clay Shirky, NYU professor and social networking expert.
Facebook privacy
Fact: Facebook's privacy policy is longer than the United States Constitution (minus amendments) (Bilton, N., 2010. Price of Facebook? Start clicking! New York Times 12 May, p.B8 )
There was a huge furore surrounding Facebook's privacy settings, with the current setup (launched May 2010) giving you control to select what you want to be visible to who: Everyone, Friends of Friends or Friends Only. If you want to err on the side of caution, make everything Friends Only.
Watch this light-hearted clip emphasising why it's worthwhile making sure your facebook settings are under your control.
Want to read more?
1. 5 Essential Privacy Tips (Mashable)
2. How do the new Facebook privacy settings work? (Guardian Technology – 27 May 2010)
3. Podcast : Job hunting using social media with Matt Rhodes (Guardian Careers 8 February 2010)
4. Fletcher, D., 2010 How Facebook is redefining privacy Time Magazine 20 May
5. Dehne, S. 2010 Think before you tweet. Be careful you don't twitter away your career 18 July