December 2009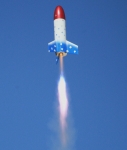 Thanks to
jurvetson
for image via CC licence on flickr.com
After my two minute fit of screaming and cheering in the middle of the University campus, my friends, to their confusion, asked me why I was celebrating so emphatically? I explained that I had just received an e-mail on my Blackberry from the Black Lawyers' Directory (BLD) detailing my acceptance on to the Legal Launch Pad programme.
The Legal Launch Pad is a programme that is primarily designed to widen access to the Legal profession for black and minority ethnic (BME) students and incorporates an induction day, training sessions, a graduating ceremony, access to a mentoring relationship and work experience with the programme's sponsoring organisations. However, above all of the formal elements of the programme, students also benefit from invaluable networking opportunities that go beyond the standard two minutes of time that one might expect at a law fair, crowded by hundreds of equally eager and impatient law students waiting in line.

January 2010
Following the induction day which took place at Barclays Bank in Canary Wharf, the programme was structured into two training sessions and a formal work experience scheme. Much more than VIP access into some of the world's largest law firms and free lunch canapés, the training sessions are a key component of the programme that include workshops ranging from career planning to sharpening up your CV and interview techniques. Some personal favourites of mine were the presentation and mock negotiation deal workshops because they really helped to build my confidence and ability to communicate effectively within a business environment. Other workshops included psychometric testing where every student received a dossier of information on how they had performed. The performance document allowed each of us to assess what our strengths were, any particular character traits that we may or may not have, and finally weaker areas for improvement to aid future interview success. How about that for comprehensive analysis!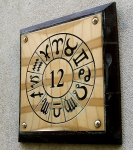 Not this sort of magic circle silly! Thanks to
chrisjohnbeckett
for image via flickr.com
Independently, I regularly met up with my mentor, who is a lawyer at Freshfields Braukhaus Deringer, a premium law firm that is part of the elite "magic circle". My mentor has been vital to my successes so far and has given me invaluable advice and tutoring in shaping my legal career. The Legal Launch Pad programme makes a concerted effort to match students with mentors according to career aspirations, motivations and location and this has clearly led to a prosperous mentoring relationship. Our first meeting was a chance to discuss my CV, activities and interests for the future. Ideally with both of us situated a couple of minutes walk from the local Starbucks, our future meetings were tailored according to my concerns about applications, interviews or any particular guidance that I needed.
I was fortunate enough to be offered two work experiences at Allen & Overy and with the Barclays Bank Legal and Compliance team during my Easter and Summer breaks. What I gained from these experiences was priceless. I became involved with top quality global work and benefited from the various workshops organised that included mock interviews and tips on application success. These experiences, along with the experience and guidance of my mentor and the tremendous amounts of hard work put in behind the scenes by the whole team at BLD, have allowed me to secure interviews at some of the largest law firms in the City.
July 2010
What I have gained in this programme cannot be summarised in one paragraph or page. However, above all else, the programme has given me a sense of direction about how to begin my career in the legal profession and has truly opened up the legal world to me. Students on the programme, the team at BLD, my mentor and other professionals have taken an overwhelming interest in the development of my young career to date, which is very encouraging as a second year LLB student. I know that with my experiences on the programme, the contacts and friends that I have made, and with the BLD team fighting in my corner, my legal career is ready for launch.
I heard about the programme through another LLB student who had benefitted from the Legal Launch Pad previously. I would, therefore, like to share my experiences and encourage other City University London students who are thinking of a career in the legal profession to apply to the Legal Launch Pad programme.