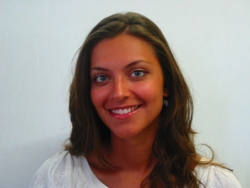 The internship at Howrey was for me the cherry on the cake after a very intense, hard working and productive year as an LLM student at City University (LLM in International Commercial Law). Although this internship was my target since applying for the LLM, the actual experience exceeded my already high expectations.
Within two months I was involved in high profile cases , the like of which I had been so recently studying for my course! One of the best moments was when I attended an oral hearing for a cartel case and was able to see some of the top lawyers in Europe argue on very complex competition issues. Apart from the actual case, which was very interesting from a competition law perspective, what made this experience invaluable was the fact that I managed to grab the real pulse of a hearing . It brought home to me how sharp, well prepared and highly qualified you need to be in order to see through such a demanding case.

Moreover, I had the chance to cooperate with lawyers who are the best in their field, experts who generously provided me with both help and the benefit of their experience. This was the best way to consolidate the knowledge I got from my LLM. Working before I even finished my LLM and being able to match theory with practice within a global law firm constitutes, I believe, a significant advantage for my future professional career.
Furthermore, taking your first steps as a lawyer whilst working for a big law firm, gives you the advantage to assist in many different projects and thus to further expand your knowledge. For example, although I worked for only two months I was involved in a cartel case, a merger, a state aid and an abuse of dominance case. This variety of subjects gave me valuable experience and allowed me to realise where I should focus more keenly so that I can further improve my professional profile.
Finally, this experience was very helpful as it allowed me to test myself under intense pressure, to realise where I stand and to gain some insight into the demands of a lawyer's role. I also learnt to appreciate myself when I perform well and to try harder so as to improve day by day, thus increasing my confidence – key to achieving any goal.
Viktoria is still in Brussels, working for Howrey, after passing her LLM with distinction and the Bar exams in Greece.