Even if you know for certain that you want to apply for pupillage during the GDL, with such a hectic schedule, preparing for Pupillage Portal in advance can easily be overlooked. However it is never too soon to start planning ahead! In fact, it can be a huge advantage. To help in the process, here are a few ideas that might be worth considering:
Preparing for the application process
Start off by thinking about the areas of practice you would be interested in. Most of you will already know; but if not, many begin by asking whether they want to be part of the criminal bar or not. This not only narrows the sets to trawl through, but will probably also alter your priorities for the forthcoming year. For example, those applying for 'crime' are generally under a higher expectation than their civil counterparts to have experience in mooting, understanding of the features of the criminal system and a particular interest in the Criminal Law module of the course. It is of course entirely possible that you will want to have a mixed criminal and civil practice, but even then the above requirements would probably still stand.

You can narrow this pool further by considering whether there are any specific areas within criminal or civil law (or both), which you would eventually like to specialise in. After all, most chambers – especially civil sets given they cover so much ground – are reputed for their expertise in a particular field, and applying to sets for this reason will not go against you: if anything it means you will find somewhere with work that genuinely interests you. It also means you do not have to cover quite so much material at the application-writing or interview stages.
If you have given these questions some consideration, the next stage should be easier. This involves looking at individual chambers, mainly online. Although everyone looks for different things, usually applicants consider a chambers' location, its reputation, its pupillage awards, and its tenancy prospects. Personally, I also think it is important to consider the style and tone of the website, and to keep in mind the kind of people they have previously taken on as pupils and tenants. Sometimes through this you can get a sense of whether you could be the applicant for them, and they could be the chambers for you.
Once you have a shortlist of potential chambers, it is vital to check their deadlines for pupillage applications. Most will only accept applications through OLPAS (the last date for which is in April), but there are a number of non-OLPAS chambers who have their own application forms and deadlines. Consequently a lucky – organised – few will have pupillage sorted before even the Easter holidays! It is also worth remembering that while you can only apply to a maximum of 12 OLPAS chambers, you can apply to as many non-OLPAS sets as you want.
Furthermore, remember to verify whether any of the chambers you are interested in demand a mini-pupillage as a prerequisite for pupillage. It can be incredibly frustrating to discover last minute that you are ineligible to apply! In fact, even where not compulsory, mini-pupillages are recommended for offering a unique insight into the ethos of a particular set and allowing you to form contacts for interviews and beyond. Tallying up mini-pupillages with all of the chambers you might apply to, however, is normally futile.
The application form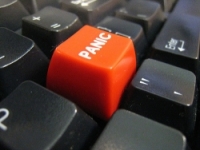 Unsurprisingly the pupillage application process is now conducted online. Therefore, the first thing to do is to make sure you have regular access to the internet during the application period.
Next make sure that you know when all the deadlines are and how the system works. Try not to leave sending your applications to the last minute because almost every year the system crashes on deadline day. The application process is stressful enough as it is without adding to it!
The form will be available for viewing from mid-March and will be due in by the end of April, giving you just over a month to complete it. This might seem like plenty of time, but you would be surprised! For the most part this is because the form includes a questionnaire section which is not only lengthy in nature, but also rather personal. That is why it is so important to give yourself enough time to think over the questions and to formulate answers that really show off you and your achievements at their best, but are also accessible and honest. Getting this balance right is harder than you would think.

Pupillage interviews
Invitations to first-round pupillage interviews tend to start circulating just before the exam period. Therefore, be aware that you will probably be offered interviews at seemingly inconvenient times, and often without much notice, but which you will most likely accept anyway. Thus if you are applying for pupillage during the GDL, it is wise to think ahead with your revision rather than leaving things to the eleventh-hour.
Make sure that if you are offered an interview that you prepare for it (and turn up on time, looking presentable!). For example, find out as much as you can about the chambers, their areas of practice and the way their pupillage scheme works. Of course, if they have asked you to prepare something in particular, do not forget to give that the time it deserves. Meanwhile if you have any questions, do not be afraid to raise them during the interview.
If all goes well, then you should be invited back for a second (and in some cases, a third) interview in chambers. These interviews tend to get progressively longer and more technical, but thankfully are often conducted after the exam period.
Harder than all this of course, is learning to cope with rejection. Even the best applicants will be rejected at many stages, so rest assured you are not the only one who feels disappointed or deflated as a result of the process. Unfortunately, that is the nature of OLPAS: it is often unpredictable and illogical, not to mention unfair. However, it is important to remember that luck does play a crucial role in proceedings, and that you will get better with every bit of experience you get. At the end of the day, it only takes a couple of good interviews to turn into an offer. While this is not as easy as it sounds, it certainly is not impossible. Worst case scenario, you will be a better candidate for next year after learning from your mistakes.
Anushka is currently studying on the Bar Vocational Course at City University and intends to begin pupillage at 42 Bedford Row in 2010.