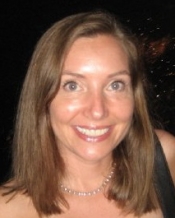 I interviewed Laurel Lichty who was an International Student from the US who choose City University for the Postgraduate Law course GELLB in 2006. Laurel Lichty had praises to sing about The City Law School, the friendly staff, students and atmosphere alike. She was attracted to the educational institution and preferred the lecture style in comparison to other institutions like Westminster.
She has done lots of very interesting things both in her career and as her outside interests such as volunteering work, teaching legal skills as part of a entrepreneurial development program through the Vula Programme in KwaZulu-Natal, South Africa, being involved in the Obama campaign for President to name but a few. These activities all portray a well rounded individual which is necessary for a successful career in Law.
Her impressive CV shows off lots of key transferable skills like team work, leadership, research skills, intellectual ability and a strong set of communication skills. At present she is working as an Ethics and Compliance Manager in Washington DC. Her role involves knowing the Law and ensuring the company adheres with the company's Code of Business Ethics. Her job involves coordinating training for 22,000 employees across more than 30 countries. The work Laurel is involved in deals with international and domestic rules related to anti-corruption and is therefore applicable to all International transactions.
Her top tips to Law students at City are that to ensure research skills are up to date and that you are confident in using LexisLibrary and Westlaw databases. Also to take an interest in other jurisdictions and how they are different from our own legal system. Another good tip was to think outside the box and to use your own initiative. Laurel admits that we she first started out reading Law she was completely overwhelmed and intimidated by the sheer volume of work and amount to digest in such a short space of time. It does get easier however as time goes on, you become more confident in your abilities and there is a huge amount of support available both from lecturers and friends, you just need to ask!
Interestingly Laurel has taught common Law to Argentinian students whose first language was not English. Luckily, as she knew Spanish she was able to clarify when the students may not have fully grasped a legal concept. She attempted to effectively communicate to her students even though language barriers may have been an issue in normal circumstances.
I asked Laurel what she found was the biggest difference between the US educational system with the UK system. Her response was the time gap before exams; here in the UK we have more time for revision as there is a gap when we finish our syllabus to when we sit our exams. In the US, there is a much smaller gap. I leave it for each of the readers to formulate their own views as to which system they prefer but I know I prefer the former!
It is clear that Laurel is an ambitious, highly motivated and thrives on life's experiences. She says that people are largely the same, but what make us different are the eyes we see the world through. Laurel is currently doing a General LLM at George Washington University and this will qualify to take either the NYC or WDC bar exam, which then allows her to be licensed to practice Law in the USA. One of Laurel's favourite subjects was International Human Rights.