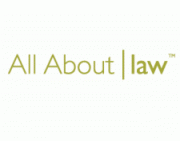 Most of the vacation schemes will expire at the end of January – having such a placement under your belt obviously means you're showing a commitment to the profession, as well as getting valuable experience of what it's actually like to work within a law firm.
The guys at All About Law have put together this summary page of schemes available, complete with number of places up for grabs and a link to the firm website.
Read a great piece by one of our alumni, Jens Henniker-Heaton, to see just how much difference a vacation scheme can make! There's also information on what to expect from such an experience in Being a Vacationer by Penny Cooper and Elizabeth Cruikshank (authors of All You Need to Know About Being a Trainee Solicitor).