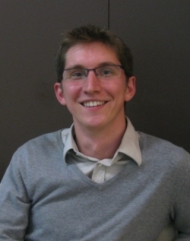 Do you want to discover how to gain valuable work experience and develop your existing skills? Do you have some time to spare? Do you want to meet like-minded individuals? If you've answered yes to all of these questions, it sounds like you are interested in volunteering.
Law Undergraduates are encouraged to find Pro Bono work to gain relevant experience and increase their knowledge through practical application from their first year. However, in practice this often proves to be difficult, as, understandably, organisations who provide Pro Bono opportunities will tend to pick candidates with the most experience. Instead of feeling frustrated and disappointed by this, you could do a lot worse than to start to build up some relevant experience through volunteering. It is important to remember that what employers are looking for is evidence of transferable skills, and these can be gained through all sorts of different activities, which can be 'transferred' to different work situations.
Some people believe that volunteering is a hippy thing, or its only for certain types of people or groups. It's not! If you know what volunteering is about, what a volunteer does, then you'll know that volunteers come in all shapes and sizes, from diverse backgrounds and of all ages. Volunteering concerns individuals giving up their free time (at no additional cost) to participate in activities that benefit others. Whether an individual commits to volunteering at one-off events or makes a longer term commitment is dependent on their schedule, but a lot of individuals volunteer without even knowing it. For example, clubs and societies at university are run by volunteers for the benefit of their members. Are they not volunteering? Question: if you give up your time to help others but through the process you are enjoying yourself, are you volunteering?? If your answer was no, sadly you are mistaken. The answer is YES! Volunteering allows individuals to not only develop existing skills and learn new ones but also, dependant on the type of volunteering you decide to undertake, it can be quite fun. You can also gain experience working and communicating with a particular client group that you would work with in the future. Just because you enjoy what you are doing doesn't mean that it's not volunteering. There are a lot of 'unsung heroes' out there who give up their time daily for the benefit of others. Are you one of them?
Community Volunteering, based in the Centre for Career and Skills Development, has a website and member of staff dedicated to helping you find opportunities that will develop you as an individual. For example, ou can help ensure that prisons and immigration centres are maintaining standards for the Department of Justice as a member of an Independent Monitoring Board (email imb@homeoffice.gsi.gov.uk if interested), or you could provide Information and Guidance for families who have an imprisoned member for the Prisons Advice and Care Trust. Had you considered working in a youth club to gain valuable experience and a young person's perspective on crime and punishment? Wherever you want to volunteer, there are many options open to you. See City Volunteering for more details.
You can also find more tips on how to get involved in volunteering as a Law student at City here on our Law and Volunteering handout.