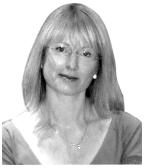 Juggling is great fun when you're good at it. But juggling your lectures, college work, searching for training contracts, a bit of a social life and probably part-time work is, excuse the pun, quite a different ball game. But do it well and you can drastically reduce the stress in your life or, at the very least, make it manageable. Recent research suggests today's law students are emotionally disturbed and, with peaking student numbers, feel isolated and insecure. Sounds familiar? Let's face it, there aren't many law students who don't feel insecure and demoralized with the pressures they are facing – particularly with a recession drastically reducing the number of training contract places and other post-graduate positions available.
But you can effectively juggle all the elements in your student life if you take on board a few tips:
Get organised. If you don't organise your academic life you will waste precious time. At the beginning of your week, plan your diary for the week ahead for when you will do academic work; fit in some research for applying to law firms; complete a couple of applications for training contracts – and when you will have some all-important 'me' time. Plan your work for the time of day when you work best – if you're not a morning person, for example, work in the evening.
Get your priorities right. Assuming you're serious about performing well in your law degree, your academic work is clearly your priority. Prioritise your academic work when planning your week. If you have exams looming, don't try to squeeze in applying for training contracts the week prior to an exam, and concentrate solely on your work.
Do your academic work on the days you have lectures or seminars – your mind will (or should!) already be focused so capitalize on that. Your lectures and seminars will be timetabled so get to the library and get some substantive work done in between lectures. Law students have on average 12 formal hours timetabled a week so it shouldn't be difficult to work out beforehand when you will have a good window off opportunity to get a substantive amount of work done on those days.
Be focused when applying for training contracts. Concentrate on researching and completing a few quality applications at a time (not forgetting to check your CV is tailored specifically for each individual application). Three applications each week is far more manageable than shooting off a load – and they'll undoubtedly be of a much better quality.
Apply for vacation schemes or relevant work experience. This is now just as important as applying for training contracts. Vacation scheme work experience is crucial to your CV and will pay dividends when applying for training contracts.
Be careful with paid work. If you are one of the huge number of students who need to do paid work to make ends meet, don't take on too many hours – otherwise your academic work will suffer. It's better to tighten your budget than drop a class of degree – and fail to secure a training contract as a result.
If you're juggling your student life properly you will do well in your degree. Let us have your comments!

Nicola Laver is a legal journalist, legal writer and solicitor. Find out more about her work on her website. She'll be writing a column for Lawbore Future Lawyer each month.