What follows is a review of the LSE Event on 21st February 2023, 'Surrogacy Law Reform'. Hear what Lawbore journalist Ashley Gate has to say, and you can then listen to the recording of the whole event via LSE Player.
In recent years surrogacy, which is when a woman carries and gives birth to a baby for another person or couple, has grown into a common form of family building both in the UK and abroad. As is the case with a wide range of social and cultural activities, the law struggles to keep pace with modern day behaviour. Surrogacy is no exception to this phenomenon. The relevant law is nearly forty years old and does not align with diverse modern family forms, how surrogacy works in practice nor the best interests of children and families. Even the law that governs legal parenthood following surrogacy, dates back the 1990's with its most recent amendments occurring in 2008.
To understand the history behind surrogacy laws in the UK, and where the future lies on the matter I strolled over the London School of Economics and Political Science (LSE) to hear from an esteemed panel of experts on the subject matter. Chaired by LSE Professor Emily Jackson, the lineup was impressive to say the least. Starting us off was Baroness Elizabeth Barker, current member of the House of Lords and co-chair of the parliamentary group on sex and health. Next up was the UK's leading fertility lawyer Natalie Gamble followed by University of Technology of Sydney Professor Isabel Karpin who researches the bioethical implications of laws governing reproductive technologies, genetic testing and disability in Australia. Finally, our panel concluded with Kent Law School lecturer and Senior Research Associate at the London Women's Clinic and London Egg Bank, Dr. Kristy Horsey.
For reference, here is a brief timeline of the road to surrogacy law reform (up to 2020), kindly provided by Dr. Kristy Horsey.
1985
Surrogacy Laws Created: Surrogacy Arrangements Act 1985
1990
Human Fertilisation and Embryology Act 1990
2008
Human Fertilisation and Embryology Act 2008 (amendments to the 1990 Act)
2014
First Calls for Change: Debate in the House of commons calls for law reform.
Judges in surrogacy cases becoming critical of the law
2015
2016
Department of Health and Social Care (DHSC) Minister Nicola Blackwood supportive of reform
Declaration of incompatibility re single people not being able to apply for parental orders (PO)
2018
A focused on "lived experience" begins: DHSC updated guidance on surrogacy is published
All-Party Parliamentary Groups (APPG) evidence session on surrogacy begins
"Surrogacy in the UK: further evidence for reform" is published
The Law Commission of England and Wales and the Scottish Law Commission project begins
2019
Single people now able to apply for parental orders (PO)
The Law Commission of England and Wales and the Scottish Law Commission publish consultation paper
2020
Momentum Continues Slowly: House of Commons debate on surrogacy
APPG publishes report on surrogacy
2021 to early 2023
The Law Commission of England and Wales and the Scottish Law Commission continue their review…
For Baroness Barker, the strive towards reform is fueled by her fundamental belief that woman have the right to control their own bodies as well as their fertility. During her impressive decades long career, she has come to find that there are some people who are deeply offended by surrogacy. On the other hand, others believe it will happen and thus should happen in a regulated fashion where women are not at risk of exploitation. Baroness Barker contends that the latter view is the one commonly shared within parliament. She assumes that greater focus will occur on the topic after the next election cycle and that no matter which party ends up in power, there will be a significant majority in favour of law reform.
Solicitor Natalie Gamble believes that legal reform should strive to help the intended parents, protect the surrogate, and benefit the child. If anyone can answer the question: "Do the current laws pertaining to surrogacy work?" it's Gamble. The answer? A clear and resounding "No!" Gamble deals with surrogacy cases daily and she is certain that the law is lacking and is in desperate need of review.
"…surrogacy is not viewed as a legitimate family building strategy by the law in many ways."

Natalie Gamble
When the laws that govern current cases were passed, surrogacy was incredibly rare and the aim of parliament at that time was less about workable regulation and more about 'putting a lid' on the practice. As a result, unregulated surrogacy has proliferated. This has led to an increase of parents going overseas to find surrogates due to the lack of UK legal certainty over parental legality and limited availability of surrogates in the UK. A trend parliament is keen on reducing when reform finally rolls around.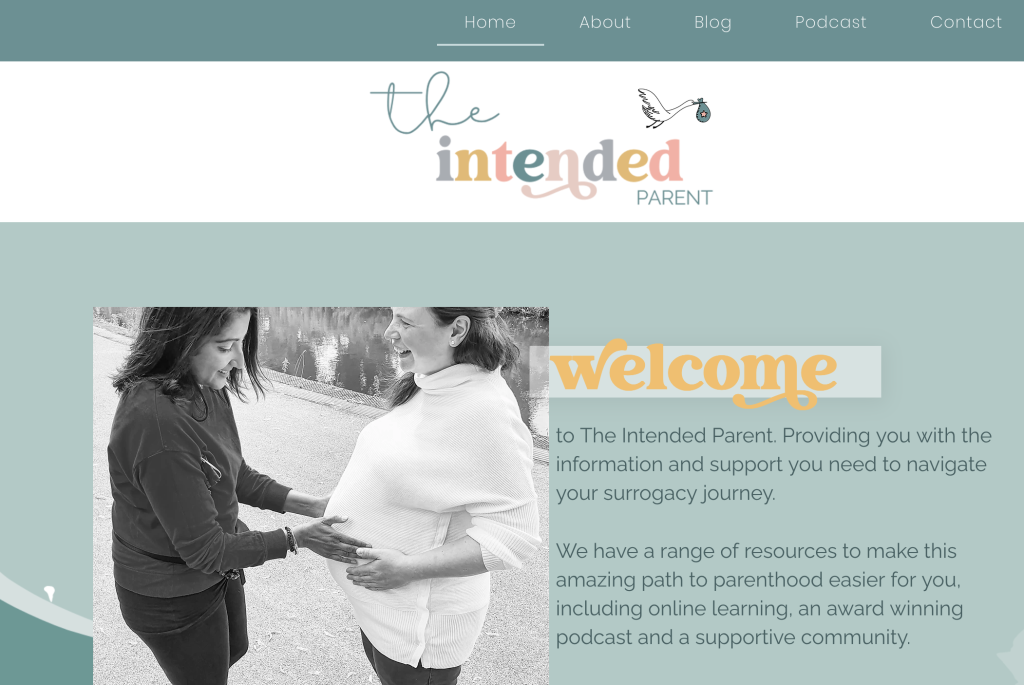 Not all developments in unregulated surrogacy have been "bad". Many organisations have arisen, and the internet has been used as a 'matchmaking' tool for parents and potential surrogates. Social forums and blogs on the subject are now commonplace. In fact, an entire unregulated ecosystem has developed. A question now arises: what will happen to these communities when regulation does inevitably occur? Representatives of some of these organisations came to the talk at LSE to voice their concerns about over-regulation (@theintendedparent on Instagram). Gamble shared their concerns. In a bid to snuff out the process of surrogacy decades ago, parliament will now have to face the unregulated world of surrogacy that was its own creation. Only time will tell how that story plays out.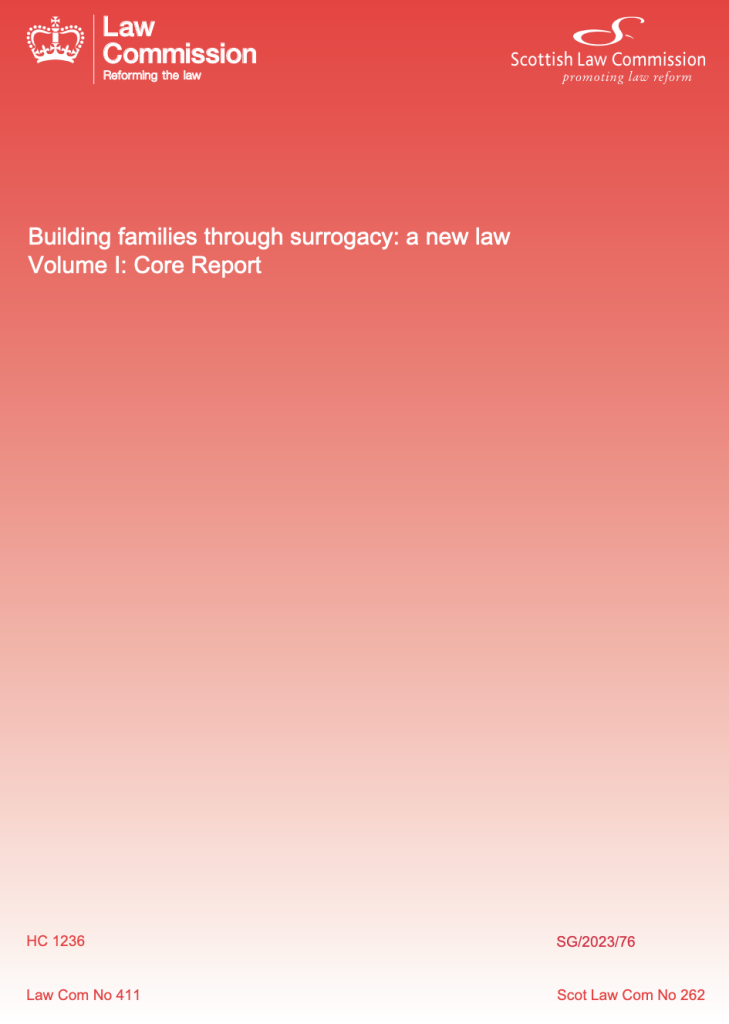 The Baroness makes clear that from her work in parliament she has found that both the Tories and the Labour party want reform of domestic surrogacy law to occur, mainly to reduce travel to other jurisdictions to find a surrogate. But what that reform may look like it still unknown. Parliamentary discussion and debate over reform is contingent on a joint report on surrogacy by The Law Commission of England and Wales and the Scottish Law Commission which is set to be released this upcoming spring. The report will also include draft surrogacy legislation. (Ed update: this is now out! Here's the summary and full report published on 23rd March 2023). Unfortunately, the current delay in reform is due, in part, to the world-altering COVID-19 pandemic. That Commissions's report has suffered from multiple delays since the end of its consultation phase in October of 2019 due to much of the review process having to occur remotely over the past three years.
Once the report is published however, we have years of parliamentary negotiation to look forward to before we can expect legal reform. Baroness Barker hypothesises that after the next round of elections in 2025 and the following years of discussion, we should not expect reform to be codified until around 2027. Between then and now many potential issues may arise. Greater commitment is needed from the current government and the opposition in relation to reform after the next election cycle, as concerns over a downfall in momentum between then and now are rife. Additionally, strong voiced minority opinions within parliament are growing louder, ones who want to ban surrogacy altogether. The entire panel expressed concern over those voices overpowering the vast majority of parliament both before and after this upcoming election cycle.
In the meantime, the UK's family court system has taken momentous strides towards getting the law up to speed. In 2019, for example, it was through the family court system that parental orders (documentation which contends that you are a child's parent) were expanded to include unmarried persons and same-sex couples. But courts can only stretch the law so far. Reform is desperately needed. Gamble lamented over the fact that most of her time during surrogacy case proceedings is spent having to work around the laws in place, instead of her work being supported by them.
Now let's hear from our friends 'down under' on the subject matter. Isabel Karpin kindly provided the Australian perspective. Due to the federal system found in Australia which includes both commonwealth and state law, little legal consistency can be found on the topic of surrogacy. Commercial surrogacy, as well as the practice of going overseas to access commercial surrogacy is illegal and criminalised in some Australian states. Professor Karpin is deeply concerned by this. Especially in relation to disability in the context of surrogacy as protections for the child are harder to assure overseas. Additionally, expanded use of epigenetic technology and greater general awareness of the uterine environment's impact on fetal development has led to a concerning trend of surrogate women being policed and undergoing hyper surveillance. New technology's focus on diminishing and removing disability has, in some cases, begun to toe the line of eugenics. As a result of these findings, Professor Karpin is advocating for decriminalisation, legalisation, and regulation so that aspects relating to disability, as well as the increasing scrutiny and surveillance placed on surrogates can be regulated.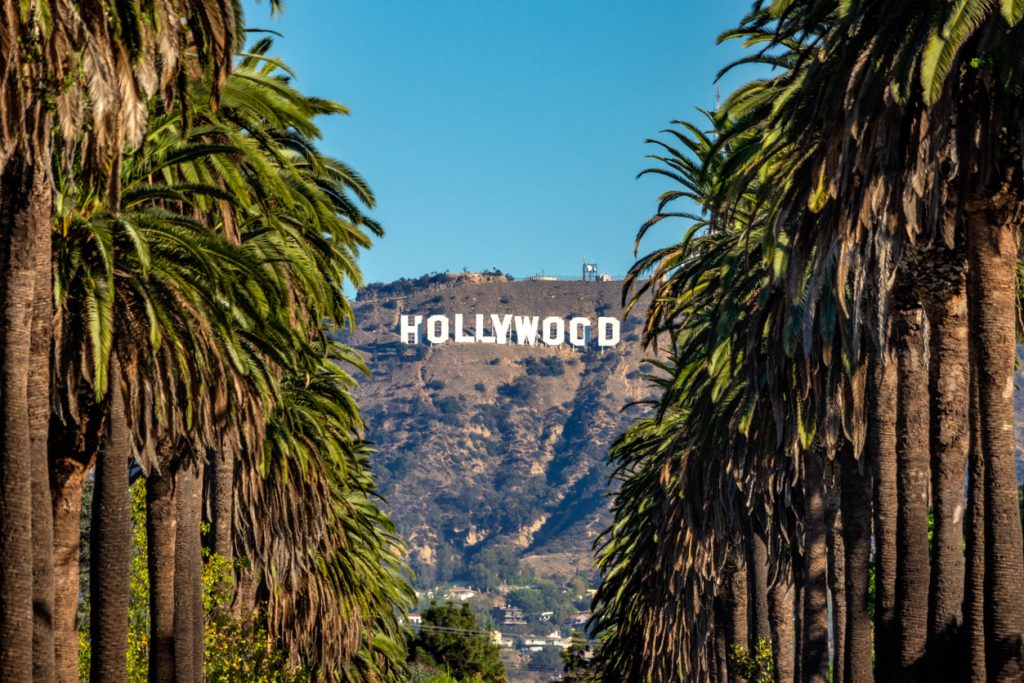 Before we finish this review of surrogacy law it is important to bring up the elephant in the room, the American perspective on surrogacy. More specifically, the American reality-TV and celebrity based perspective. From Kim Kardashian to Nicole Kidman, surrogacy is more common in Hollywood than one might imagine and the behaviour of celebrity tends to reverberate into daily life even if one doesn't personally 'keep up with the Kardashians'.
Once the question portion of this seminar was underway it was clear that the American reality-TV mentality surrounding surrogacy was of great concern to the attendees. Some asked about "designer surrogacy" and wondered if surrogacy becomes "too easy" then would it open the door too wide? What does it mean to open the door too wide? "Is it ethical for those who don't want their bodies to change to have access to surrogacy?" While the panel was unable to answer these questions for certain, it is clear that Hollywood has led to a change in the language surrounding pregnancy, which some might argue is developing into an entitlement to surrogacy.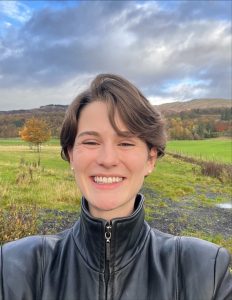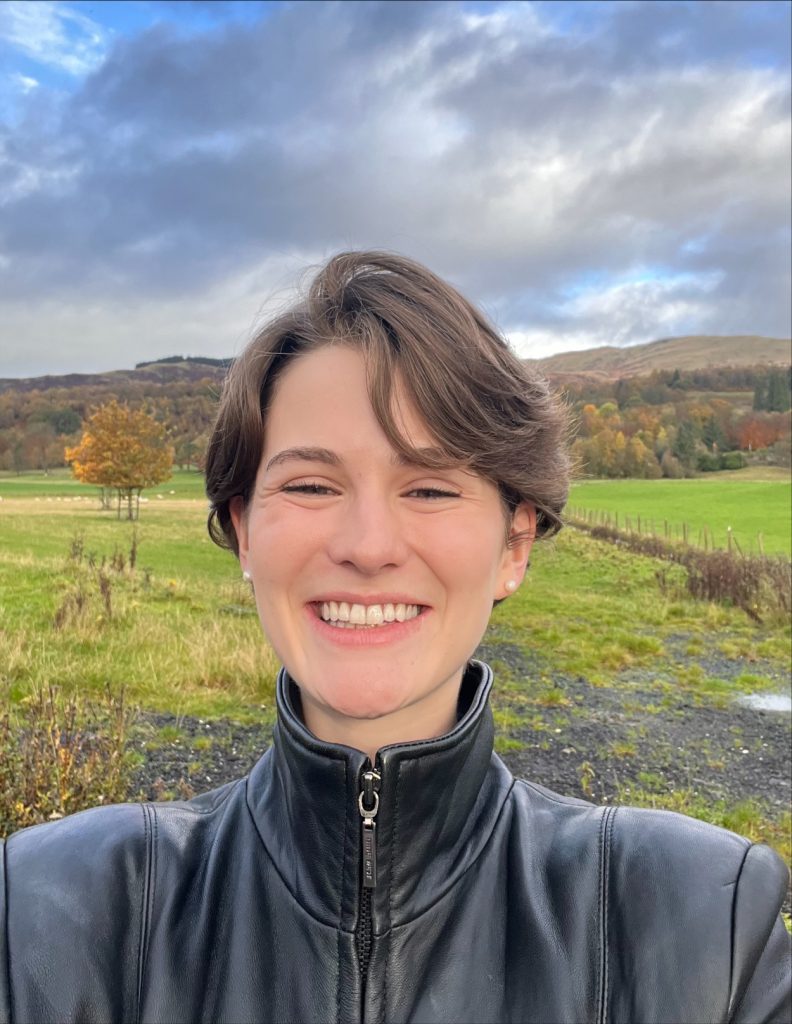 No matter, Professor Karpin made a case for commercialisation which I believe is a worthy point to conclude upon. "All surrogacy is commercial. Geneticists, doctors, etc. are all paid. The only ones with a "question mark" around payments are the woman growing the child. They should be paid."
Ashley Gate is a master's in law student specialising in international Human Rights Law. With a previous background working as a medical aid during the onset of the Covid-19 pandemic back in United States, she has a keen eye for the intersectional aspects of health inequity. Ashley has a passion for politics, history, and gardening. Ashley is a member of the 2022-23 Lawbore Journalist Team.