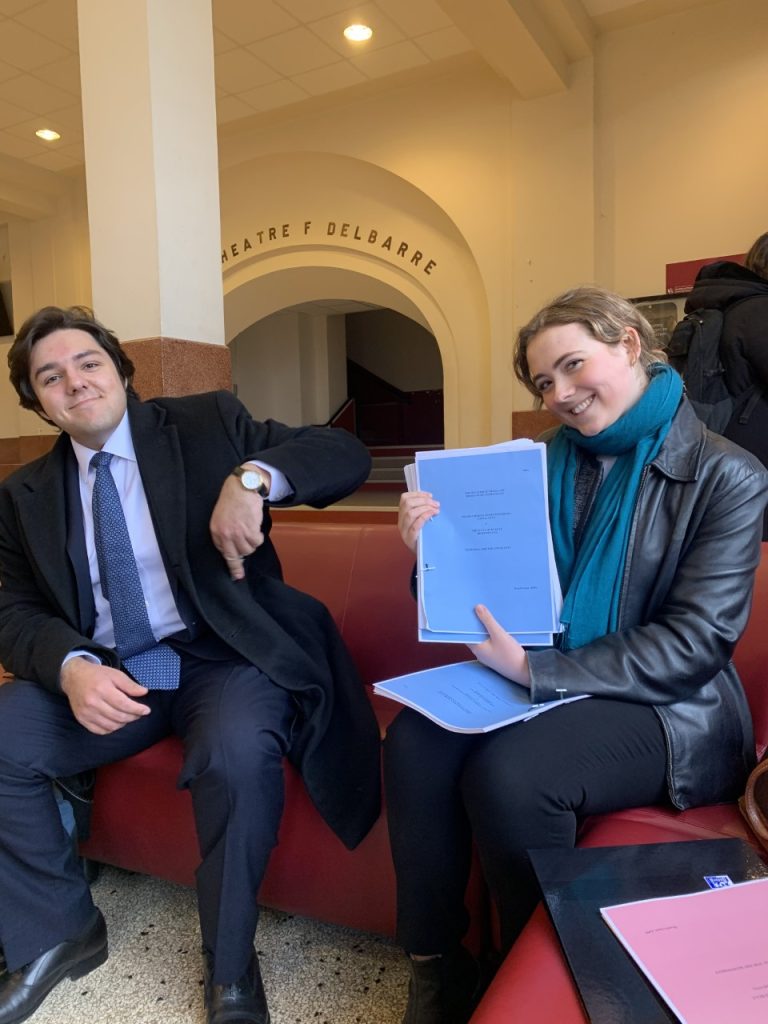 The City University Team, comprised of Caitlin Farrell, Ben Daly-Jones, Kieran Bailey and Alasdair Johnston, qualified for the international finals of the Price Media Moot after competing in the North East Europe regional round in Paris in early February 2023. Here Alasdair gives us a summary of the story so far…
The competition focuses on international media law and questions of related human rights, such as freedom of expression and privacy. It predominantly concerns the application of the International Covenant on Civil and Political Rights but students may draw from sources of law from across the world. This year's case in particular focused on the responsibility and role of social media companies to remove harmful content alongside questions regarding university institutional autonomy and academic freedom.
The international finals will take place in April in Oxford and will draw together the top teams from the seven regional rounds (South Asia, Asia-Pacific, South East Europe, North East Europe, Middle East, Africa, and Americas).
City were also awarded the prize for "Best Memorials" for their region, meaning their written submissions scored highest amongst all teams competing in Paris.
Caitlin now takes us right back to the beginning – from why the competition caught her attention initially, to how the team split the preparatory work and then filling us in on what it was like to moot in Paris!
One of the great advantages of doing the GDL at City is the sheer range of opportunities that you are given. This is particularly true in regard to mooting. When an email from Emily popped up in my inbox back in October about the opportunity to represent City at a media law moot, I was intrigued. Whilst I had at this point previously mooted in areas of contract and tort law, media law was an area I was rather in the dark about – excluding the 'Wagatha Christie' trial, of course.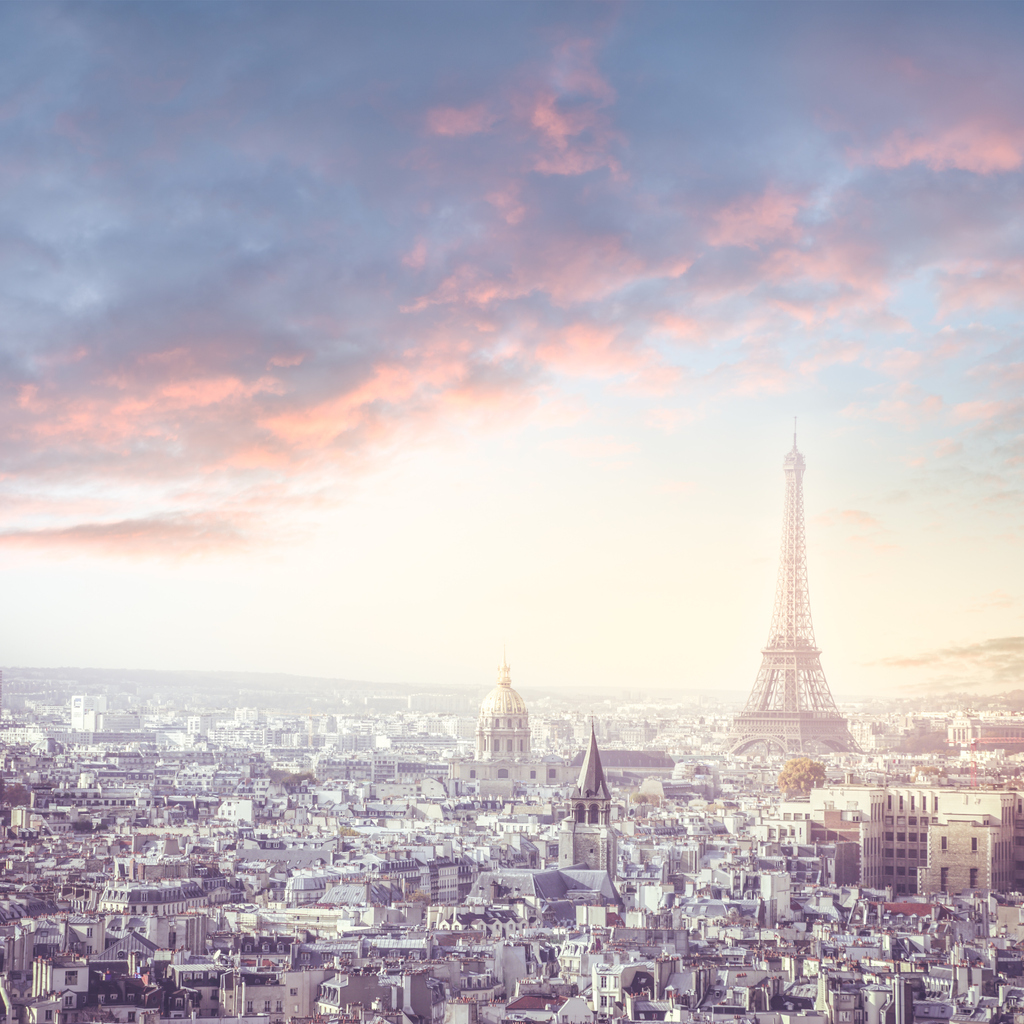 The Price Media Moot competition was founded by the University of Oxford in 2008 and focuses on international media law and questions of related human rights, such as freedom of expression and privacy. It predominantly concerns the application of the International Covenant on Civil and Political Rights, but students may draw from sources of law from across the world. I was immediately attracted by the scope of areas the competition touched upon and decided to put myself forward to represent City and learn more about how media use can infringe on international human rights – besides, a free trip to Paris couldn't hurt …  
By December, the team was formed and we suddenly struck with the reality that, unlike with standard, English mooting where you simply represent one side of the argument – we would need to put together arguments for both the respondent and the appellant in question. Nor were we any longer in the domain of skeleton arguments and bundles but rather faced with the daunting prospect that was the memorial – a 5000-word argument that cited cases, conventions and articles from across international law. Did I mention we had to do it twice?
With the 10,000-word deadline only a month away, we quickly got to work deciding who would take charge of each issue and divided our team into two, one pair tackling the first issue – regarding how article 17 of the ICCPR (the right to privacy) had a bearing on both police and social media companies – and the other pair tackling the second issue – regarding how article 19 of the ICCPR (the right to freedom of speech) related to academic freedom. Christmas quickly came and passed and we found ourselves slightly behind where we had wished to be in the idealistic early December days. The period between 27th December and the 4th January memorial submission deadline was a blur of frantic article-reading, google-docs-editing chaos but somehow, bleary-eyed and never wanting to hear the words 'necessary and proportionate' again, we managed to submit our memorials.
Our focus now turned to the oral submissions which would be taking place in early February and we soon realised that the prospect of a trip to Paris did not solely revolve around art galleries and pain au chocolates but also moot judges. Luckily, having previously written our memorials, we felt pretty comfortable with the competition question and got to work thinking about how best we could condense these arguments into oral submissions and familiarise ourselves with the most important cases we had cited. As ever, time had that funny way of going by a lot quicker than we had first envisioned and soon enough we were on the Eurostar headed to Paris with our memorials printed and bound for the other teams to scrutinise.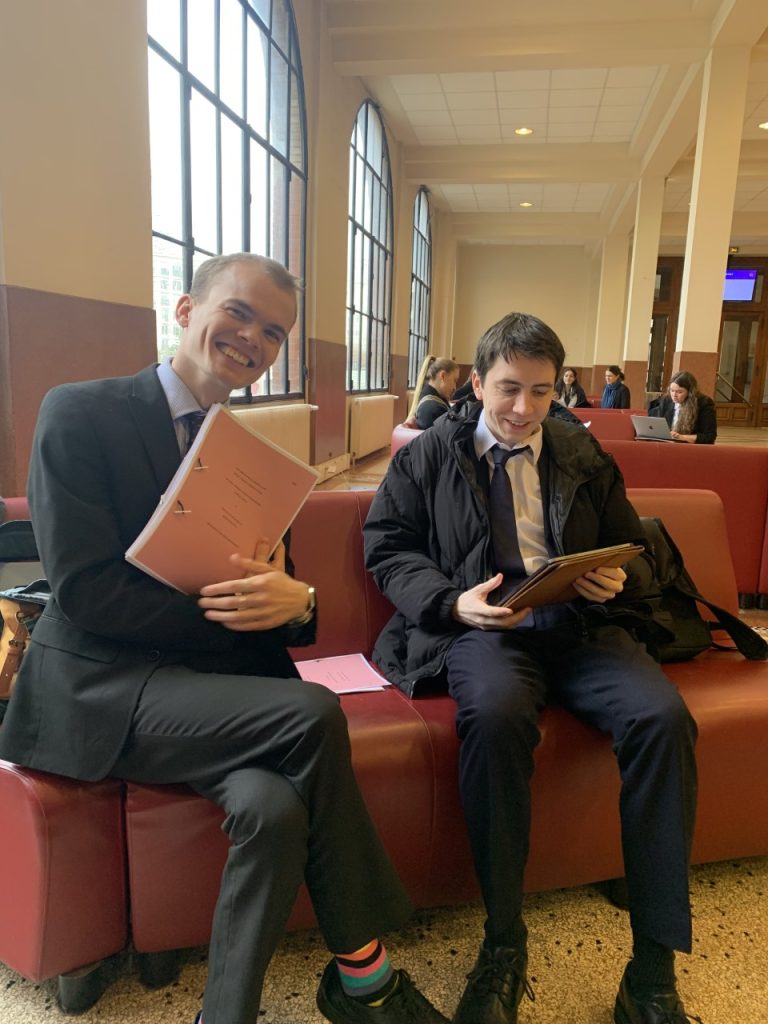 Around 10 teams took part in the Northern European rounds, coming from England, Ireland and France. The first two days involved the preliminary rounds, where each team competed three times across the two days. For City, that meant that Alasdair and Ben went twice, representing the respondents, and Kieran and I went once, representing the appellants. We had 45 minutes as a pair to present our oral submissions, which we divided as having 20 minutes for each speaker and then an additional 5 for rebuttals at the end. Facing some challenging questions from judges across Europe, we felt we gave a strong performance and managed to hold our own – however, we definitely learnt what to look out for next time!  
Whilst at the end of the second day, we were disappointed to hear we would not be progressing to the final on the third and last day of the competition. However, to our delight, we heard at the prize-giving ceremony later that day that we would nevertheless be going through to the International Rounds on account of our high scores – winning two out of three of our preliminary rounds. Additionally, we were thrilled to win the prize for Best Memorials. Somehow, our sleep-deprived arguments were judged the best in the competition!  
The City team are now looking forward to competing in the International Rounds in April and would like to thank Emily Allbon, for all her help and support in guiding us through the competition, Stephen Hitchcox, for arranging transport and accommodation and Alexander Haines from the 2021 City Team for his advice.