Because I don't own a private jet I wasn't invited to COP26 in Glasgow last month, but any FOMO I might have had was allayed on 30th November watching to the Bar Council's annual Law Reform Lecture.  Even better, the lecture was online only, so instead of being eaten alive by Glasgow's rats I was able to eat my dinner and polish my shoes while I watched.  How civilised!
There were two speakers, Inger Andersen, an Under-Secretary-General of the UN and Executive Director of its Environment Programme, whose slick backdrop of UN-branded screens and sober black suit belied her exotic situation in Kenya, and Lord Carnwath, a recently retired UK Supreme Court justice whose obligatory bookcase was as imposing and as establishment as you can imagine. But impressions can be deceptive…

Before the lecture got into full swing there was the small matter of handing out the prizes – there was after all an essay competition to which this lecture was billed as the culmination.  I had entered but knew I wouldn't be among the winners.  My essay was atrocious.  Though I'm no Che Guevara, if you asked me about a law I'd like to change I can normally think of something, but in the fortnight I chose to write my essay I had a total mind-blank and ended up writing about running over cats versus dogs, and even then I struggled to find anything wrong with the status quo. I'd have had a better chance of winning if I'd advocated the return of trial by ordeal. (Ed Note: City's Annika Weis won the 2021 CPE/GDL entry with her piece on Licence to Sanction – Stopping Environmental Crimes through UK Magnitsky Legislation)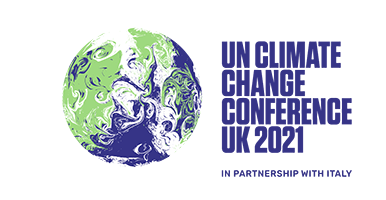 My interested was piqued when Ms Andersen started speaking with a quote from Cicero – 'the welfare of the people must be the highest law' – that she used as the foundation of her speech on why governments have a duty to take care of the environment.  I wondered briefly if we would have a lesson on the history of environmental legislation stretching back to ancient times.  In fact the Cicero quote really opened the door to a list of a dozen abstract concepts were needed around the world for the environment to be effectively protected.  Things like 'framework laws' and 'regulatory guardrails'.  All very UN, and for a while the lack of specifics was beginning to jar, but then in the nick of time we did get on to the particulars different countries do well. This included a look at Costa Rica, Peru, where their parliaments have procedures in place for holding the government to account over climate.  The overall message was that the law must be used as a positive force to guide the willing and the unwilling along the road to a more sustainable future.  Combine that with the fact the speech appeared to be 100% scripted and you can see why I say it was how I imagine COP26 to have been.
Lord Carnwath took to the floor next and the atmosphere completely changed.  We'd gone from slick UN summit to cosy – and unscripted – fireside reminiscences over a glass of port in the blink of an eye.  His lordship's speech was anchored in case law, moving from one to another with the familiarity of someone who has made thinking about environmental law a large part of his life's work.  Again it was very international – we heard about cases in Colombia, Pakistan, the USA, and several European countries all carefully, if formulaically, arranged and their significance highlighted.  Some illustrated that environmental suits can be brought against either states or private companies, others the mutual applicability and relevance of existing areas of law – from human rights to company law – to environmental matters.
In the end, though the speeches were like chalk and cheese, I felt they complemented each other well and that either without the other would have left a sense of incompleteness.  I suppose the wider point was that a combined top-down and bottom-up approach to climate change law from policy makers and lawyers – with judges sitting somewhere in the middle – is our best hope of implementing the commitments that aim to get climate change under control.  So no single or precise answer to how to reform the law to arrest climate change, but certainly food for thought. You can read both lecture speeches via the Bar Council website.
Thanks to Matthew Pugh (member of this year's Lawbore journalist team) for this excellent review of their evening at Lincolns Inn. Matthew is studying for a GDL at City Law School with the intention of going to the Bar.  Before coming to City he read Classics and was editor of the Oxford Bar Society's magazine, The Pupil.