On January 21st, Mr Chris Claxton-Shirley and Ms Kate Mahon spoke to students from City's Pro Bono clinics about their experience of working with vulnerable clients. While both work in the field of private client work, their advice transcends practice areas. Their key advice for working with vulnerable clients is to understand how to communicate with them. Knowing how to read your clients and adapt your language to meet them where they're at, is essential to build strong relationships and ensure the quality of work.
Ms Mahon focused on professional examples of this, while Mr Claxton-Shirley outlined how to adapt your language for emotional situations.
While it might seem basic, Mahon stressed the importance of understanding how your client wants to communicate. While that does include dropping some legal vernacular or speaking more casually, it is also important to consider the physical methods of communication. When working with older individuals who might have had health issues, it's important to check in to see if they can read or write. There's no point sending a client a beautifully written document when they cannot open their email or read a small font. It might seem overly simple, but understanding how to best communicate the important information to a client is the foundation to a successful relationship. Mahon also suggested seeing if the individual would like notes, a bullet-pointed list, or even a recording of the meeting. Taking the time to understand the way your client wants to receive information ensures the quality of the work later on. This type of mechanical communication is at the heart of the professional side of dealing with vulnerable clients.
In more emotional situations, altering communication is also key. Mr Claxton-Shirley described how when entering a difficult situation—like a hospice or hospital room—he would shape his demeanor around the clients; "in this sort of job, we have to be a bit like comedians." Claxton-Shirley tries to read the room and gauge the emotions of the clients. If the family is laughing or joking, he tries to have a similar disposition. If the client is more stressed and worried, he will default to a more professional manner.
While matching a clients disposition is important, you must also remember that it is not your job to be a doctor: Mahon stated that, "it's about signposting, we're not counsellors." That does not mean that you have to ignore their emotions. Instead, it's about understanding what additional help they might need outside of your capacities. When dealing with clients struggling with grief or mental illness, it is a good idea to signpost clients to people that might be able to help with the interpersonal issues. Both lawyers spoke about collecting a small database of useful organisations or professionals that they can direct clients to. While some of us might always want to help with every issue, we must draw the line of what our job is and focus on the areas that we can help with. 
Claxton-Shirley and Mahon both answered questions regarding mental capacity assessments. When dealing with this emotionally fraught issue, changing the communication tactic was again the method for success. When approaching a client about having to have their mental capacity assessed, the conversation can be framed around what is best for the client. Claxton-Shirley spoke that the issue can be addressed by saying the assessment is being done to ensure that the clients wishes are upheld and that there can be no question down the line of the capacity to make those wishes. It does not need to be framed as an insult but instead as a tool for securing the client's decisions.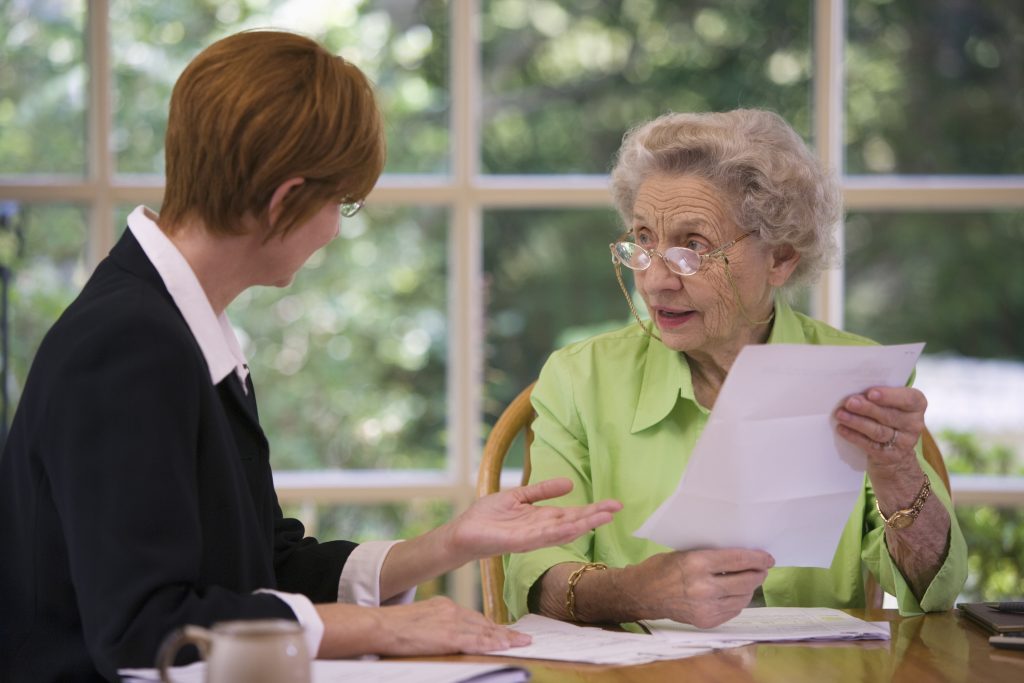 When dealing with emotional moments or elderly clients, establishing a method of communication, and understanding their demeanor is essential for creating a good working relationship and successful projects. While it can seem difficult to take on the challenge of working with vulnerable clients, both Mahon and Claxton-Shirley emphasised that they felt it was a privilege to be able to work with these clients. While private-client work might not be in your future, the communication skills integral to this field are to be admired.
Thanks to Emily Wolf for this fantastic review. Emily is a third year LLB student who has experience in private business law, federal appellate law, and governmental legislative law.
She is most interested in writing public interest and advocacy pieces. Emily has been a member of the Lawbore journalist team since 2019-20, and is also Publishing Editor for the City Law Review.