The recent virtual event, organised by The Society for Asian Lawyers (SAL), featuring representatives from the global law firm, Trowers and Hamlins, provided me with the wonderful opportunity to learn about the different and untraditional journeys to starting a career in law.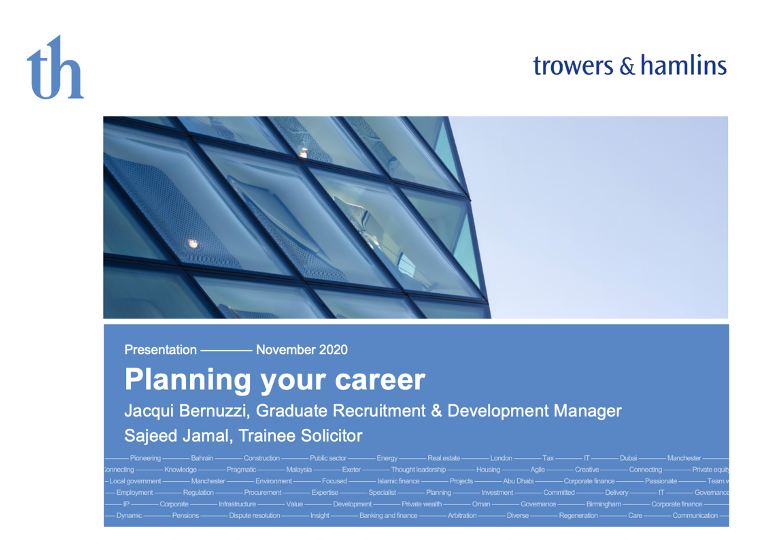 Planning your career
The event was started by Jacqui, a Graduate Recruitment Advisor at Trowers & Hamlins, who talked to the participants about the importance of career planning. Leading with the mantra "if you fail to plan, you plan to fail" Jacqui explained that career planning is a vital tool which allows you to determine your skills and interests, as well as set realistic but ambitious goals. The competitive job market demands candidates who are organised, and a detailed career plan showcases to prospective employers the determined mindset of candidates. She advises students to use the GROW model when setting out their future career path.
For me, the model simplified the struggles of having to decide where I envision myself in the future. The wide range of options available to law graduates can be daunting and confusing, however using the GROW model and forming a career plan narrows the search down to just your own interests, making decision making all the more easier!
Furthermore, precious insight into what recruiters look for in candidates highlights what skills need to be apparent in applications. As a Graduate Recruitment Officer at Trowers & Hamlins, Jacqui looks for candidates who stand out as analytical, logical and communicative, but whose character also boasts of resilience and a thirst for success. Hearing from an experienced Graduate Recruitment Officer was an invaluable opportunity to learn what gives an application the edge which makes it stand out.
The Panel
The panel consisted of three people, all in different stages of their career. They shared with us inspiring stories of how they navigated the competitive job market to build their careers. Jacqui started the event with the inspirational tale of going beyond the limited expectations of a small town to use her degree to recruit the next generation of lawyers.
Sajeed, a trainee solicitor at Trowers & Hamlins, shared his turbulent journey to getting his training contract almost a decade after finishing his degree. Having struggled to find a training contract after his degree, Sajeed shared with us the plethora of experience he gained working in various roles, including as an estate agent and a paralegal. His inspirational story taught me that rejection can be used as a tool to develop your own character and skills, so long as you utilise it correctly!
Ranjit Sond, currently working at the Government Legal Department and as the President of the Society of Asian Lawyers, shared with us the importance of perseverance in building your career, as well as talk about the importance of researching the career you are interested in in order to judge your own suitability for the role.
Conclusion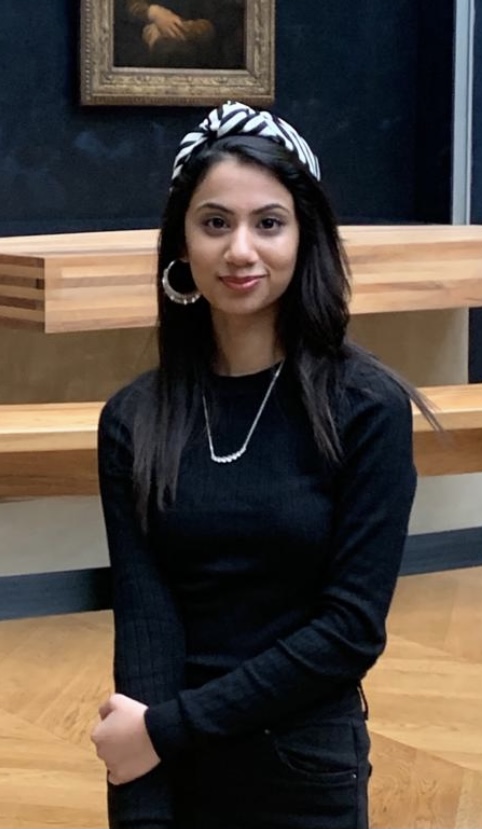 The Society for Asian Lawyers event was a fantastic way to learn about the trials and tribulations of navigating the hard path into establishing your career in a competitive job market.
It left us with an important motivation: despite the hurdles you may face, you must work hard and persevere!
Tasfia Rahman is a third-year law student at City and a member of the Lawbore Journalist team. She has some experience in working in commercial and social law. She is considering a future in administrative and human rights law.