About BIUCAC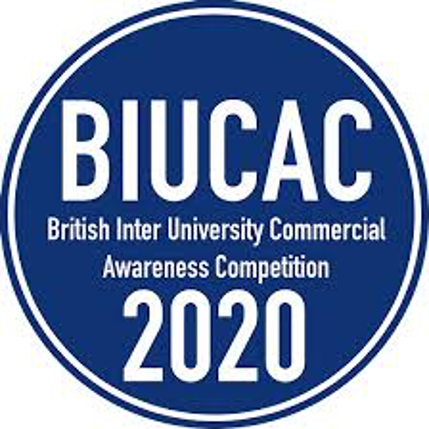 BIUCAC 2020 is about leveling the playing field. BIUCAC was established to provide opportunities for non-Russell Group students to develop commercial awareness and to highlight the overlooked talent at these law schools. This exclusive event is designed to enhance the CVs of the contestants and to provide them with 12 valuable prizes at top City law firms. Over the course of five rounds, students will research key topics that any City solicitor should understand, from the FTSE 100 to worldwide economic global affairs and essential business concepts. This knowledge will help the contestants understand the commercial environment of law firms and their clients. Learning about business will allow students to present themselves with a better understanding of commercial awareness at an interview.
BIUCAC was created last year, the founder of this organisation is Denis Viskovich. Of the five rounds, the first three are in the form of multiple-choice questions. To qualify to round 2 and 3 you need to be in the top 50% of half the contestants, to qualify to round 4 you need to be one of the top 10, to qualify to round 5 you need to be one of the top three. Thus competing in round 4 were 10 students, however, as one of the contestants turned out to be a GDL student they were disqualified and there were only 9 City LLB students competing.
Round 4
Every university who took part in BIUCAC hosted round 4, which was held internally over Zoom. Speaking directly about City, there were two judges, two associates from DLA Piper who happily assisted us. The round consisted of 5 short questions and 5 long questions to which the contestants had 12 mins in total to answer. The top three contestants of round 4 would progress onto round 5. One of the short questions was about naming the big 5 tech companies and the percentage of the S&P 500 which hit an all-time high. The answer to which is Apple, Microsoft, Alphabet, Facebook and Amazon, the percentage of which was 23.9%. One of the long questions was about what happened with Apple with regards to the App Store and anti-competitive behaviour. Several examples can be used such as Epic Games, which will be explained below.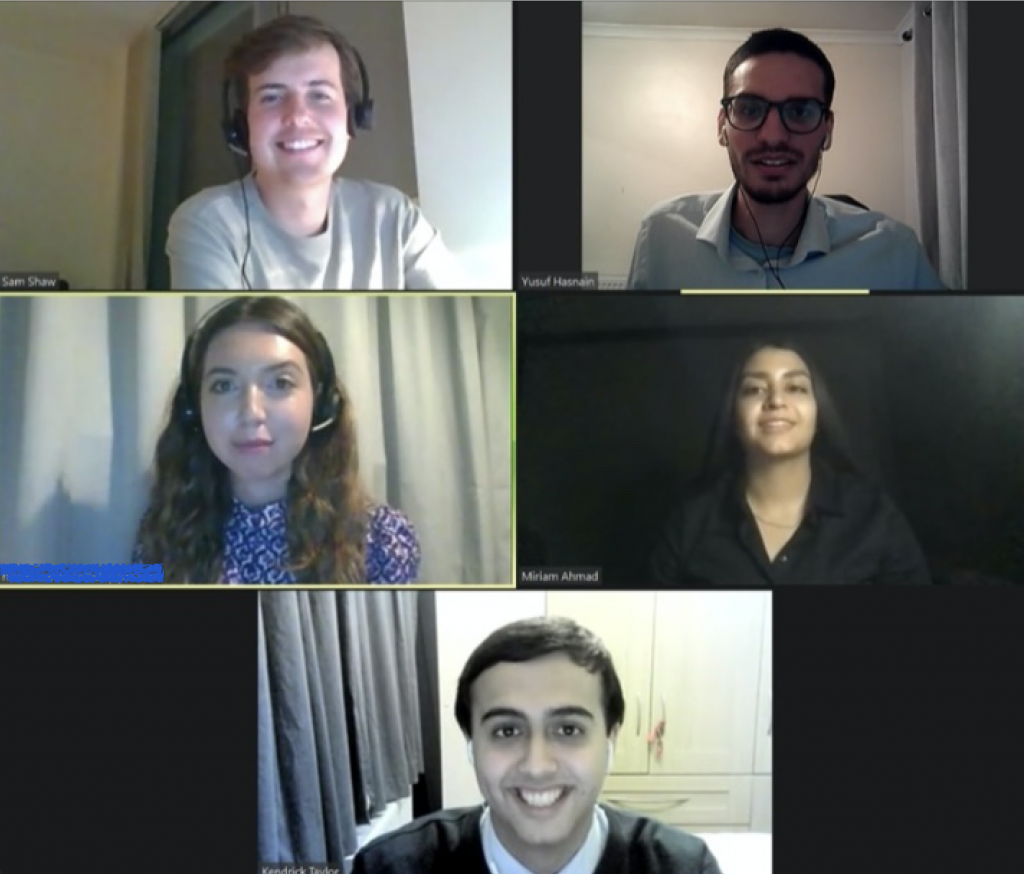 How did the contestants prepare?
A number of broad topics had been communicated to them before Round 4 and they focused on researching these deeply. Not only did they use search engines, but they also touched upon additional literature to gain a better understanding of some of the fundamental principles and terms in economics, finance, and others. BIUCAC have added resources for how to prepare on their website. Finalists from previous years recommend:
All You Need To Know About Commercial Awareness" by Christopher Stoakes
All You Need To Know About The City" by Christopher Stoakes
The Money Machine: How The City Works" by Phillip Coggan
Brushing up and, most importantly, consolidating all of the most important issues of commercial nature together to have a full picture for evaluation and analysis purposes, was key.
How do you stay commercially aware?
One of the finalists who made it to Round 5 said that what he likes to think works for him is following news stories that interest him. Doing so invariably leads on to more extensive research, allowing him to touch upon various other issues and extend his knowledge to various fields. The sources that he tends to use include the Financial Times and Bloomberg. Reading books, attending webinars, open days, completing internships, and courses has allowed him to constantly develop his commercial awareness skills.
How do you stay calm and composed during the competition?
Generally speaking, what tends to help one of the finalists was that he had mooting experience. He said, the more public speaking experience one can gain – the better. As a starting point, he suggests practising in front of the mirror, recording yourself, participating in the seminar/tutorial discussions more actively, finding a part-time role that would entail communication of a variety of types.
What are your top tips to students struggling with commercial awareness?
As a starting point, one of the finalists suggests following one specific entity or issue of a commercial nature that sparks your interest. Naturally, to understand certain terms used or issues raised in relation to that topic, you would need to conduct more thorough research. Step-by-step, your knowledge will be building up and passion for various unexplored commercial awareness issues will be growing. This emphasises the value of various commercial awareness webinars and workshops that are normally available free-of-charge.
Putting this into action
As a gamer, the story that I followed and found very interesting was that of the dispute between Apple and Epic Games. Epic Games published a version of Fortnite to the Apple App Store that included a method for users to pay for in-game content without giving Apple its usual 30% cut; as a result, Apple removed the app from the App Store, and Epic Games sued Apple. As a gamer, I never really paid much attention to the behind-the-scenes aspect of gaming, nor have I ever paid much attention to Apple's guidelines for its software distribution platform and In-App Payment Processing Market. Therefore, seeing this lawsuit and reading about it, I was fascinated by what app creators go through and I was introduced to competition and antitrust.
Doing more research into this I discovered that the clash between Apple and Epic Games is the latest in a series of high-profile disputes over Apple's App Store policies. App makers like Epic Games have criticised Apple's 30% cut of digital sales and its approval process that can remove from the store, which is the only way to install software on an iPhone. Spotify and Match Group, the owner of Tinder, who have both been publicly chafed under Apple's rules, praised Epic Games' move to fight against Apple.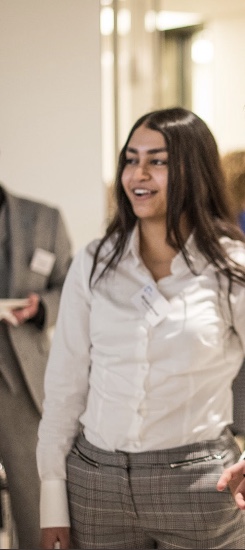 Bear in mind that this story is not over and is still developing, so let's stay commercially aware and follow the news!
This is the sort of content students should be following if they want to be commercially aware.
Many thanks to Miriam Ahmad for this excellent insight into BIUCAC 2020. Miriam is a second year law student at City and aspiring solicitor.