Ahmad Dana talks to us about what was supposed to be his 'year abroad'. Unfortunately Covid cut this short, but he still had a terrific experience.
What made me want to study abroad?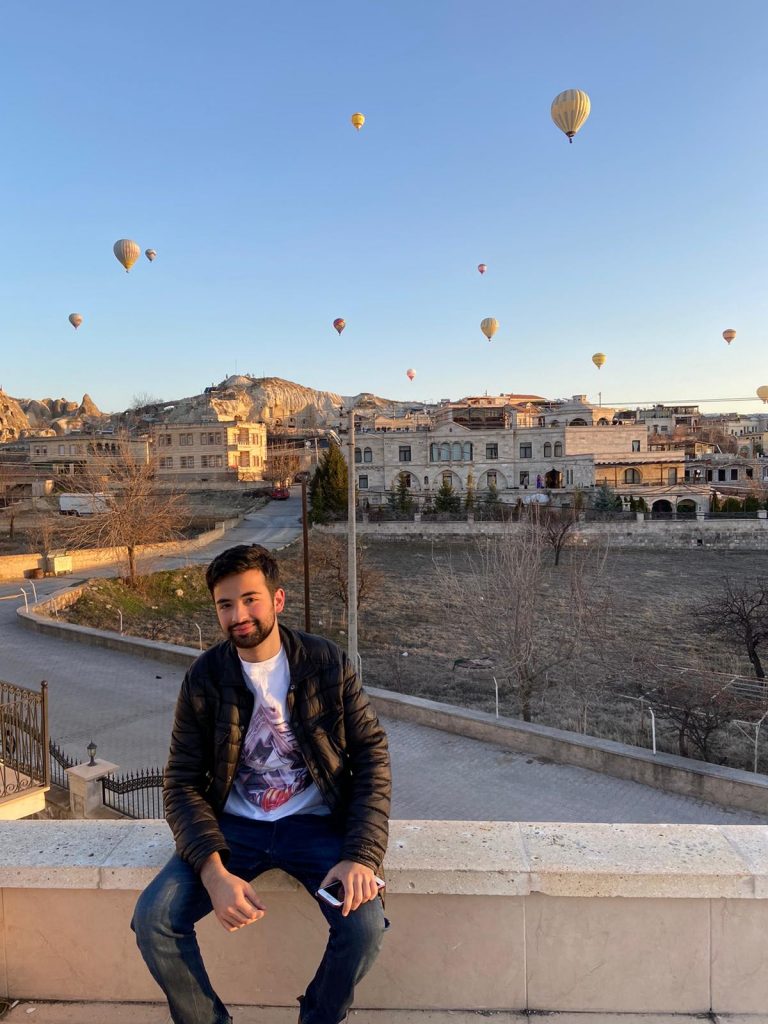 One of the main reasons why I wanted to study abroad was to finally experience life outside of home, and in a foreign country. I was living at home and commuting to university, so I felt as if I was missing out on the much-lauded campus life, therefore study abroad was a great opportunity to finally experience this.
In addition, I wanted to add to my CV, and studying in a foreign country is an invaluable asset to have in this ever-globalized world. Those that have the opportunity to study abroad are few in number due to the strict requirements, so by completing a semester or year in a foreign country it enables you to stand out. Furthermore, I was potentially looking to live and work abroad in the future, so this was an opportunity I just could just not let slip by. Learning a new language was also an attractive prospect for me and living in the country and immersing yourself is the most effective way to become fluent. To be very frank, another major reason I wanted to study abroad was to finally have some freedom away from everyone I knew and be truly free for the first time in my life. I originally found out about study abroad in the first week of university as the study abroad time held a presentation. From that day onwards I knew I wanted to do it.
The process involved…
The entire process can be rather challenging. The main requirement is that you maintain a 2.1 average, and it is for this reason that you must take the first year seriously even though it may not necessarily count towards your final grade. Without this, you will not even be considered for the opportunity. I also had to write a personal statement of around five hundred words, detailing why I wanted to study abroad and how I would make use of the opportunity to the fullest. Afterwards, I was called for a ten-minute interview where they asked me about why I wanted to study abroad among a few other topics. The best piece of advice I can give for this is to make sure you have thoroughly researched the destinations you chose as you will be asked about them and why you chose those places in particular. They will also ask you about the modules on offer and why they interest you, so make sure you know about this as well. After a few weeks they let me know I was successful, but it was dependent on my maintaining a 2.1 average, so make sure you study hard as they can take the offer away from you if you no longer meet their requirements. All in all, the process can be stressful, but it's supposed to be that way! Only the most accomplished students can study abroad.
Why did I choose Turkey?
I chose to spend my semester abroad at Koç University, in Istanbul Turkey. I chose this city because I wanted to experience something completely different from what I was accustomed to, and the other options were European cities and Australia. I felt as though I would be too 'at home' in those destinations, so I decided to step outside my comfort zone and go to Turkey. I'm delighted I did!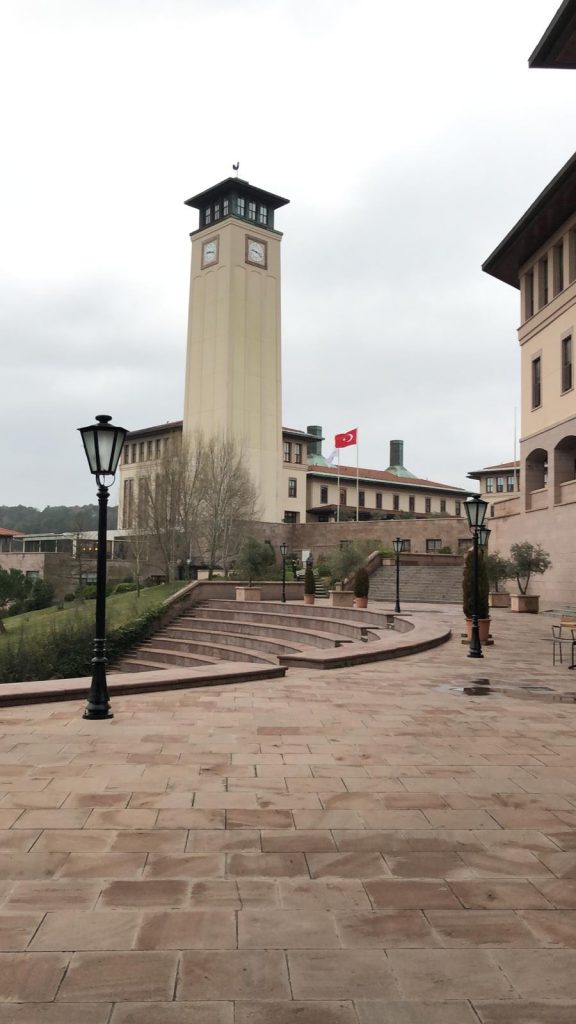 Koç University is genuinely unlike any other university I've visited. The facilities on hand are almost unbelievable: free gyms, swimming pools, and array of coffee shops, a free shuttle service to the nearby west campus where many students (including all exchange students) live and even a free ice-skating rink! There is something for everyone at Koç University, no matter what your taste.
The University dorms were also pleasant, and exchange students are placed with local students so they can become more acquainted with the city and campus. The only complaint one could have about the institution is that it is situated quite far from the city centre (about 1:30 hours via public transport depending on traffic) however this can also be perceived as a positive. The University is in a scenic location in the middle of a forest, from which the Black Sea the Bosphorus are visible. It is truly a sight to behold and I considered myself extremely lucky to be able to experience that view and study in such a place.
How were the studies/modules?
A small complaint I could have is that the modules on offer were quite limited, as I was a law student and there were not many options in English I could choose. However, for example a business or engineering student wouldn't be faced with such an issue as there was a wide range of choice for exchange students in these faculties. I also found that my studies were less intensive than what I was accustomed to at City, however this depends on your faculty and you as a person. I found that the lecturers are, generally, more lenient on exchange students but that of course depends on the professors. A great piece of advice would be to contribute in class as much as possible: the lecturers love it, and you'll develop a positive and beneficial relationship with them if you do so. All my lectures were in English so this was not an issue, however some professors may begin the lesson in Turkish. If so, just inform the professor that you're a foreign student and they'll switch to English. Don't be shy as I've heard stories where exchange students keep quiet, and they end up listening to a lecture for an hour in a language they don't understand. Don't be in that situation. The assessments were more stressful than what I was used to at City. I had to perform presentations (which I had never done at City) and there are more exams and midterms. For business students especially, there are many presentations and projects throughout the semester that must be done.
Tell us about campus life…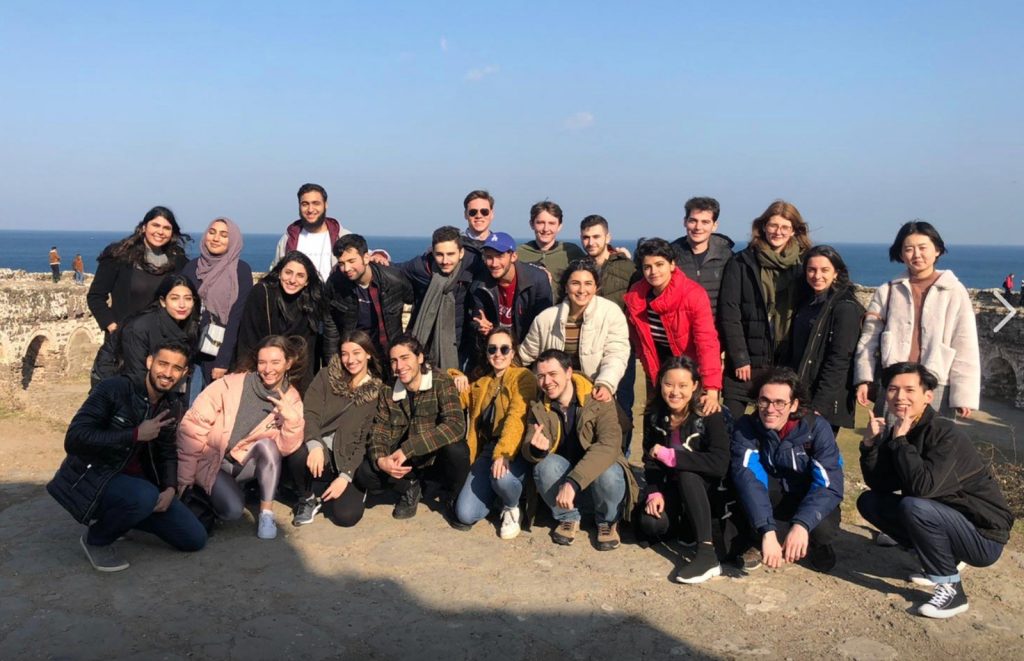 I chose to live on campus and the university guarantees you a room if you pay on time. Others chose to live nearer to the city center in private accommodation, but I highly recommend against this for two reasons. Firstly, commuting to your lessons will be highly stressful in Istanbul's notorious traffic, and secondly miss out on meeting a whole array of people in the dorms. Most of my friends were fellow Erasmus students like myself (that's how it almost always works for exchange students) but I did manage to make some local Turkish friends. However, you must approach them yourself as they are unlikely to make the first step. Making friends with fellow Erasmus students was quite natural as everyone is looking to have a good time and meet new people so this won't be a problem unless you're very reserved.
Istanbul is a vast metropolis in which you will never find yourself bored as there is always something to do or see. I also took an extended weekend trip to Israel and planned to take more foreign trips but was unfortunately unable to because of the coronavirus pandemic.
How did I fund this?
I received my funding from three main venues: student maintenance loan, part-time job and Erasmus grant. Unfortunately, due to Brexit it seems like the Erasmus grant (I received around £1800 from the EU) won't be available to future UK students. The important thing to remember is to ensure you have sufficient finances as studying abroad is not cheap.
What did I gain from the experience? Would I recommend it?
Studying abroad changed me in the sense that it made me realized just how short life really is, and the importance of experiencing it while you're still young. I'm now ready to try anything and meet new people and network naturally. Whatever happens, study abroad will almost certainly change you.
I can't recommend studying abroad more, it will be the best time of your life. It certainly was for me.
Ahmad Dana is now back at City for the final year of his LLB but definitely has his sights on working abroad.