The Need for Paralegals
Paralegals are people who work together with solicitors and barristers aiding them in their legal practice. The job can be referred to as legal assistant, clerk or legal executive, but in essence they all do the same work in helping solicitors with their daily workload and preparing for cases.

Whether it be through organising case files, dealing with clients, compiling litigation or legal research, there's a whole host of ways in which paralegals contribute to the legal practice of both solicitors and barristers. Without these vital roles, legal services would crumble. Paralegals aren't just limited to working in law firms either; they can often be found in other organisations where there is a heavy load of legal work, including in private sector law firms, corporate legal divisions or large government organisations.
How can I start my journey to becoming a Paralegal?
To become a paralegal there are a number of avenues you can look to go down but most of these involve completing some sort of paralegal qualifications or training which is what most employers are looking for. For most people starting their career as a paralegal they will usually have one of the following:
A law degree
NALP Paralegal Practice Award
Level 3 Paralegal Diploma
Legal secretary diploma
Paralegal apprenticeships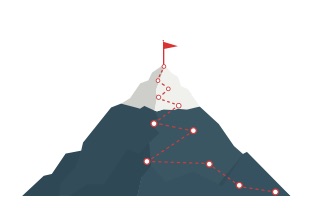 Becoming a paralegal doesn't have to be where your legal career ambitions end either, as given the recent influx of law graduates, many see becoming a paralegal as being their route to one day becoming a solicitor.
Advice on becoming a Paralegal
When looking at how you can become a paralegal it is often helpful to see how other people who have made this journey started out. Azad Raja Khan is a paralegal at SKR Legal Solicitors and Hannah De Leso is an administrative assistant currently training to become a paralegal at Legal Justice Solicitors, and we asked them both how they got their chances at becoming a paralegal in the legal profession.
How did you get your paralegal position?
Azad
"I got into the position through working my way upwards at my firm from my admin position, seeing what my colleagues were doing and asking for advice. Luckily, the managing director here is open minded and likes to give opportunities to people, allowing them to progress within the practice and work their way up. Making the most of the people around me was a great help too and allowed me to benefit from their experiences and wisdom in becoming a paralegal."
Hannah
"The managing partner asked if I wanted to progress in the firm which of course I jumped at the opportunity as I started out there as an admin assistant."
Do you have any advice for those hoping to become a paralegal?
Azad
"If you are already in a law firm then definitely get yourself stuck in at the deep end getting involved in all the work you can. Read through the offences – one a day maybe. Making sure you are up to date on what is going on with publications such as the Law Society Gazette can be a real help too. These little things can make a big difference and help elevate you to progress. And also ask for help when you need it and be curious and proactive in your approach!"
Hannah
"My advice to anyone hoping to become a paralegal on getting into the field would be to try and get ahead as much as possible as there's no harm in doing extra work and it really does make a difference, and make sure you take detailed notes that you can go back and learn from. I find that if you put the effort in when you take them down it pays dividends when you come back to use them and helps with absorbing the information."
How have you found the online training course you have used to help your progression?
Azad
"I'm currently on the Level 3 Paralegal with PSRAS provided by Datalaw and I've found it to be really helpful. It's a well-structured course which makes it easy to progress, and as well as providing me with in-depth resources, the questions provided have also challenged me in my day-to-day work, aiding in my understanding of the material."
Hannah
"The course has been really good so far and I'm understanding more about the law than I thought I would. I've found the workload to be very manageable and the online webinars very useful despite the fact I'm usually not a fan of them."
Where can I get started?
Taking your first step in becoming a paralegal has never been easier and can be started online, when the time suits you, through online legal CPD training.
The UK's largest legal CPD training provider Datalaw has a whole range of paralegal training courses available that you can use to kickstart your legal career, including the Level 3 Paralegal Diploma, which is a nationally recognised paralegal qualification for those looking to begin their journey and those with some paralegal experience who are looking to progress their career in the legal sector. Here's what they say:
"Accredited by Ofqual there's really no better place to start, with the highest standard of training that combines the academic and practical skills required to work within the legal sector, you can guarantee that you will be in safe hands." – Datalaw
Thanks to Datalaw for this post, and to Azad and Hannah for their insights. Datalaw states they are the leading legal CPD accredited course, Accreditations and Qualification provider with over 700 CPD hours, trusted by over 26,000 Solicitors in the UK and with over 3,000 courses online.