Are you intending to apply for pupillage in the year 2020/21 or 2021/22?
One Essex Court are once again, offering a mentoring scheme to give aspiring barristers the opportunity to connect with a female barrister who can share their experiences and provide career guidance. One Essex Court specialise in commercial litigation and arbitration, with their work embracing all aspects of domestic and international trade, commerce and finance.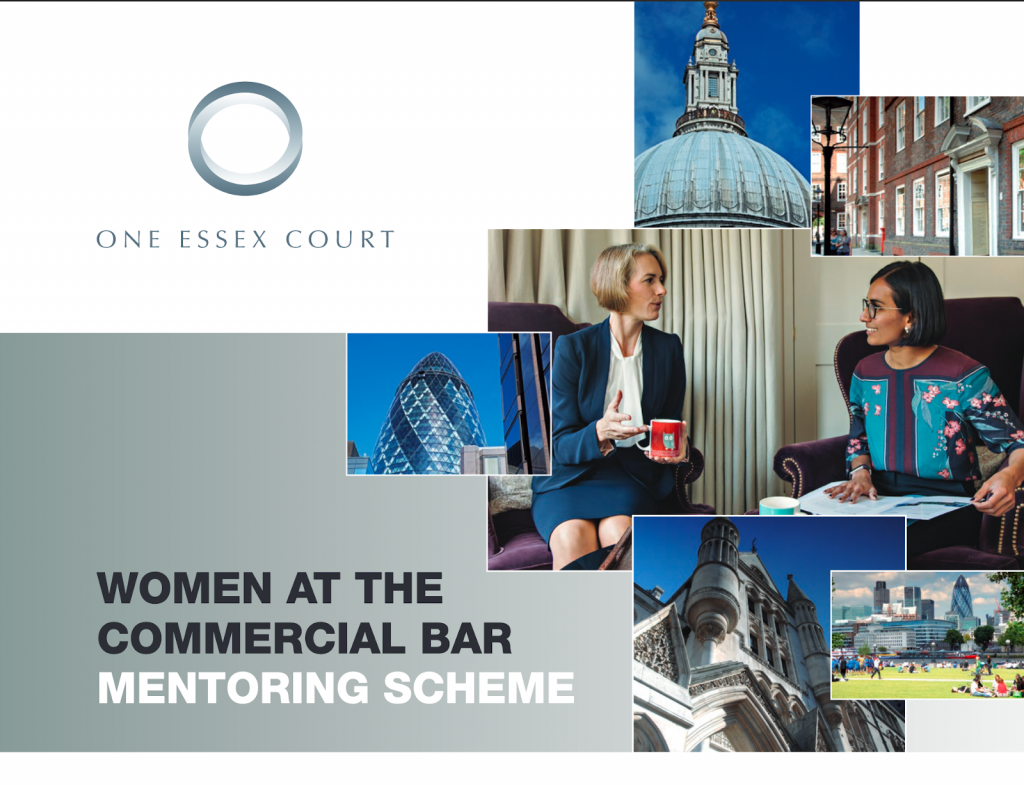 Here's what they say about the scheme:
Over the last few years, we have realised that fewer women than we would like are applying for a career at the commercial Bar. The scheme, now in its second year, will run during the 2020/2021 academic year. Each mentee will be paired with a female barrister from One Essex Court who will act as their mentor. The scheme includes the following opportunities:

Applications are open to those who are intending to apply for pupillage in the year 2020/21 or 2021/22. We welcome applicants of any gender, although applicants will be asked why they feel they will particularly benefit from a female mentor. We particularly welcome applications from those under-represented at the Commercial Bar, including people of minority ethnic origin, people with disabilities, LGBT+ people, and people who attended state schools or are first-generation university students.

The meetings between mentee and mentor can take place in person or virtually, depending on what is convenient to both. The skills afternoon will take place virtually.
Interested? Access a flyer for the scheme or download the application form from the chambers website. This must be submitted by noon on 16 October 2020. Successful applicants will be notified by email by 13 November 2020.