Read on to find a list of carefully selected podcasts likely to be of interest to law students….
In January 2023 Supplygem noted that global podcast listener numbers had increased to 464.7 million. And what does that equate to in terms of number of episodes? A whopping 70 million episodes as of March 2023. This popularity is easily explained. For law students, podcasts offer an opportunity to stay commercially and legally aware of recent changes in the field, top up their knowledge on a certain subject and listen to a range of legal professionals whilst commuting from university or while cooking. 
Whilst researching this article, it was a real challenge to narrow down the list of legal podcasts that are worth listening to due to their huge number. To protect sleep-deprived and overwhelmed future lawyers from information overload, here is a ready-made list of 11 useful and entertaining law related podcasts.
Serial podcast is the most downloaded podcast of all time. It consists of 3 seasons, each considering one story related to criminal law in the US.
Here is what is written about the plot of the first season: 'A high-school senior named Hae Min Lee disappeared one day after school in 1999, in Baltimore County, Maryland. A month later, her body was found in a city park. She'd been strangled. Her 17-year-old ex-boyfriend, Adnan Syed, was arrested for the crime, and within a year, he was sentenced to life in prison. The case against him was largely based on the story of one witness, Adnan's friend Jay, who testified that he helped Adnan bury Hae's body. But Adnan has always maintained he had nothing to do with Hae's death. Some people believe he's telling the truth. Many others don't.' Intriguing, isn't it?
The Arbitration Station is a podcast about international arbitration. It covers both investment and commercial arbitration and contains both 'serious substance and gossipy gibberish'. Hosts are Saadia Bhatty, Brian Kotick and Joel Dahlquist, a French, Swedish-American and Swedish arbitration lawyers.
There are 4 seasons with 16 episodes each. One episode is 1 hour long.
e.g. 'The mandatory rules', 'The non-participators', 'The Great Cost Debate', the role of the data protection directive GDPR in international arbitration etc.
This well-known and beloved podcast is 'an English language teaching and study resource and is not intended to be used as a source of legal information or advice'. However, it is a must to listen to at least a couple out of 100 episodes available. The founder is Louise Kulbicki, a native British-English speaker specialising in teaching international legal English.
e.g. 'M&A', 'Private practice v Working In-House', 'Contract drafting tips', 'My trip to Gray's Inn'
Joshua Rozenberg hosts Radio 4's long-running legal magazine programme, featuring reports and discussion on matters relating to law. The platform is updated weekly and currently contains 44 episodes.
e.g. 'Workplace law', 'What's it really like to be in prison?', 'Legal lessons from Brexit', 'Brexit and the EU judiciary'
The Hearing is a legal podcast from Thomson Reuters hosted by lawyer and social media commentator Kevin Poulter. One of the most useful takeaways from the podcast is a chance to listen to numerous interviews with professionals from the legal field. Past interviewees include Reuters General Counsel, Gail Gove, Former President of the Supreme Court, Lord Neuberger, CEO of LawCare, Elizabeth Rimmer, Legal Cheek's founder Alex Aldridge and many others. There are currently 55 episodes.
e.g. 'COVID-19: emerging culture and new opportunities for the legal industry'
Each episode of Ipse Dixit features a different guest discussing their scholarship. The podcast also features several special series. These include "From the Archives" and 'The Homicide Squad'. The latter shares the details of the true stories behind different murder ballads.
e.g. 'Arpitha Kodiveri on Indian Environmental Law', 'Hadar Aviram on the Pathology of Parole', 'Jeff Baker & Allison McKinney Timm on Immigration & Human Rights'
Law Pod UK covers developments across all aspects of civil and public law in the United Kingdom. It is brought by the barristers at 1 Crown Office Row with presenters Rosalind English and Emma-Louise Fenelon. There are 117 episodes available.
e.g. 'Systemic Racial Inequality – Windrush and the Bar – Martin Forde QC', 'Medical Law Updates with Rajkiran Barhey', 'Rights in a time of Quarantine – Niall Coghlan'
This is an award-winning podcast covering relevant, contemporary news from a legal perspective. Host J. Craig Williams invites industry professionals to examine current events and recent rulings in discussions that raise contemplative questions for those involved in the legal industry. Launched in 2005, Lawyer 2 Lawyer is one of the longest-running podcasts on the Internet.
e.g. 'Potential Legal Issues Stemming from the Reopening of Businesses', 'The SCOTUS ruling in Hernandez v. Mesa', 'Space law'
The host, June Grasso, speaks with prominent attorneys and legal scholars, analysing major legal issues and cases in the news.
e.g. 'Qualified Immunity Now a Question for Congress', 'A Watershed Moment for Gay Rights', 'George Floyd Protests Test the Law'
I Am the Law is a highly recommended podcast for mostly law school students as it helps decide what field of law an undergraduate student wants to participate in in the future. Notably, an episode lasts for only 20 minutes during which lawyers from various fields shed light on their responsibilities at work.
e.g. 'IRS Tax Lawyer (DC): From Tax Strategist to the Government', 'Assistant U.S. Attorney (OH): Prosecuting [Federal] Drug Laws', 'International Human Rights Lawyer at the United Nations (NYC)'
Finally, there are over 84 engaging podcasts on Legal Cheek website where they provide insights into how to become an eclectic, well-rounded and tech-savvy lawyer.
e.g. 'Legal Cheek Podcast: How lawyers can build their brand' with YouTube star and personal injury lawyer Chrissie Wolfe, 'How ex-Linklaters solicitor Julia Salasky created a start-up to crowdfund justice', 'The law students providing legal advice to the Silicon Roundabout', 'Can an Oxbridge law degree put you off becoming a lawyer?'
Other podcasts that might also be of interest:
UK Law Weekly
The Commercial Awareness Podcast
Linkubator (Linklaters)
More from Law
Herbert Smith Freehills Podcast
LawCareers.Net Podcast
The Pupillage Podcast
Immigration Hour
The Digital Edge
The Gen Why Lawyer
The Docket
RightsUp
Lawyerist Podcast
Lawnext
Talking Law
The Hardwicke Legal Podcast
Legal Toolkit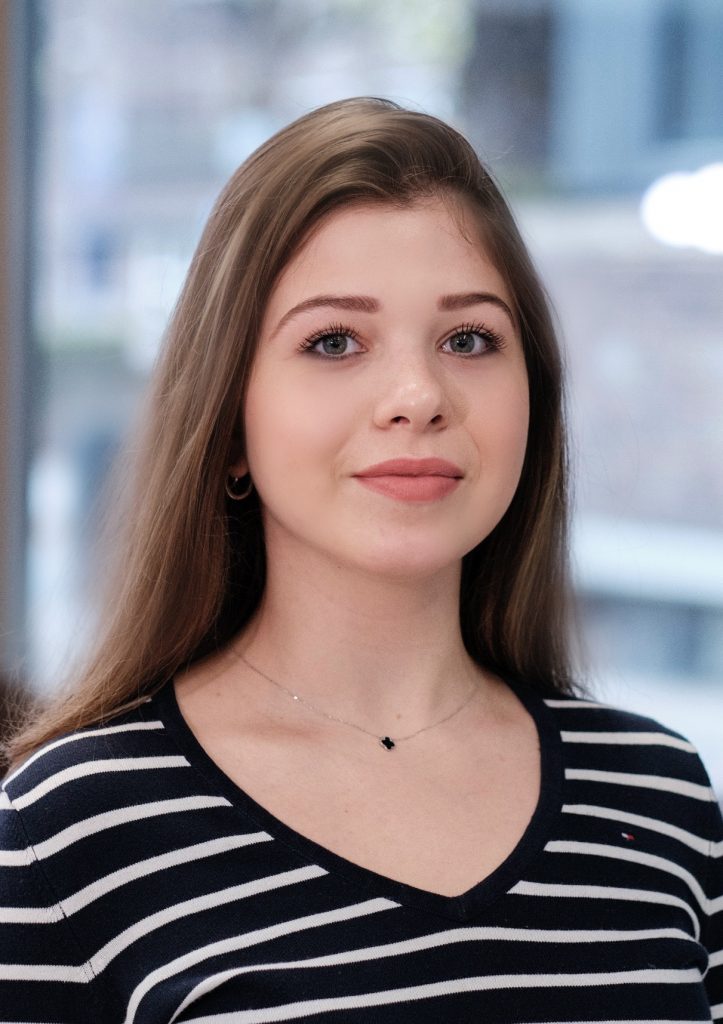 Many thanks to Anna Dulina, an LLM student at City Law School (with specialisation in International Commercial Law) for putting this piece together.
Anna is also a member of the Lawbore journalist team for 2019-20.