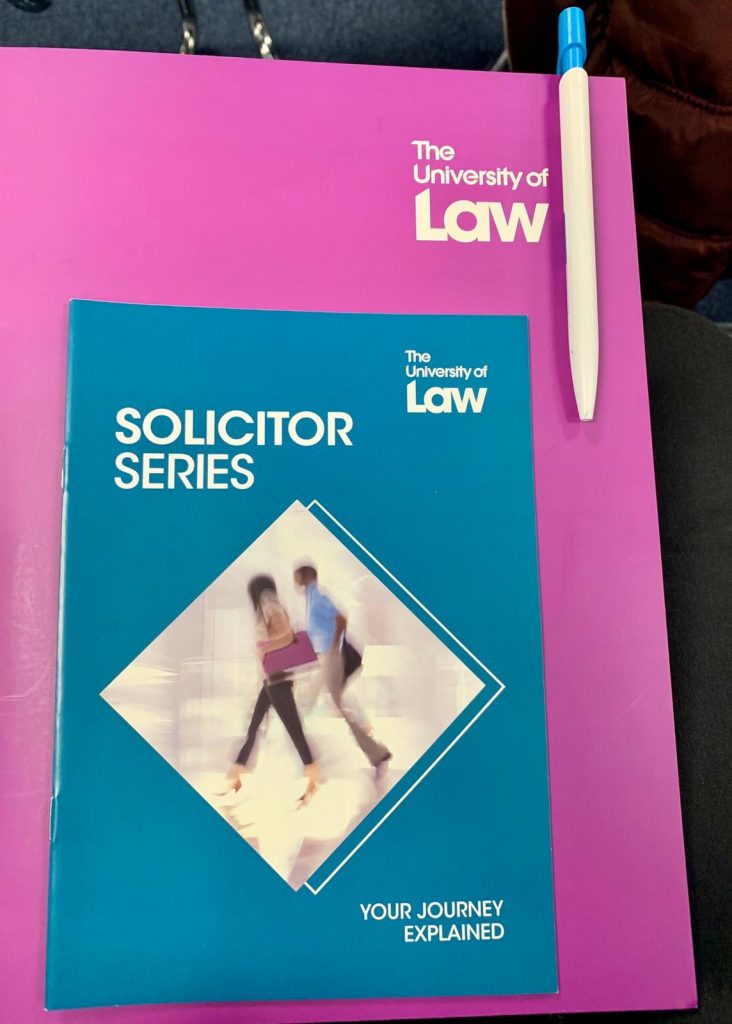 The University of Law holds its Solicitor Series workshops with the hopes of helping Law students decide which firms to apply to for Training Contracts, which type of Training Contracts are right for them and which type of law they'd like to practice.
On arrival, I was greeted by some student representatives who led me to the event. This is great if you're attending alone – don't be afraid, there's always someone to help you! It can be daunting to walk into a room full of people too but try to remember everyone there is in the same position as you and they've also come to the workshop for some guidance. When I took my seat, I found that there was a folder provided for each student filled with booklets about the event and a notepad and pen to take notes of any important points. Here are those important points I gathered…
RESEARCH IS KEY – IS THIS FIRM FOR YOU?

Research techniques:
Don't just research the firm's website, take a look at blogs, social media and news to find wider perspectives and more information on the firm
It's important to know if this firm is right for you and provides the type of scheme you want. E.g. whether they offer a non-rotational training contract or not. It's a two-way thing – you must be what the firm is looking for, but the firm must also be what you are looking for.
Sources to use:
Legal500 – breaks down firm rankings according to practice areas and locations
Chambers Student – firm profile with in-depth information on their work, quoted by current trainees
Chambers & Partners – ranks all firms and lawyers according to their strong practice area/sector focus.
Be genuine:
Go for your genuine area of interest! The interviewers will ask you to expand on what you've said, so ask yourself; "will I be able to passionately speak about this at the interview?" If the answer is no, spend your effort on something you actually have a passion for.
Don't just submit multiple applications hoping one will be accepted. Instead, focus on the firm applications that you really want and send fewer, more tailored applications.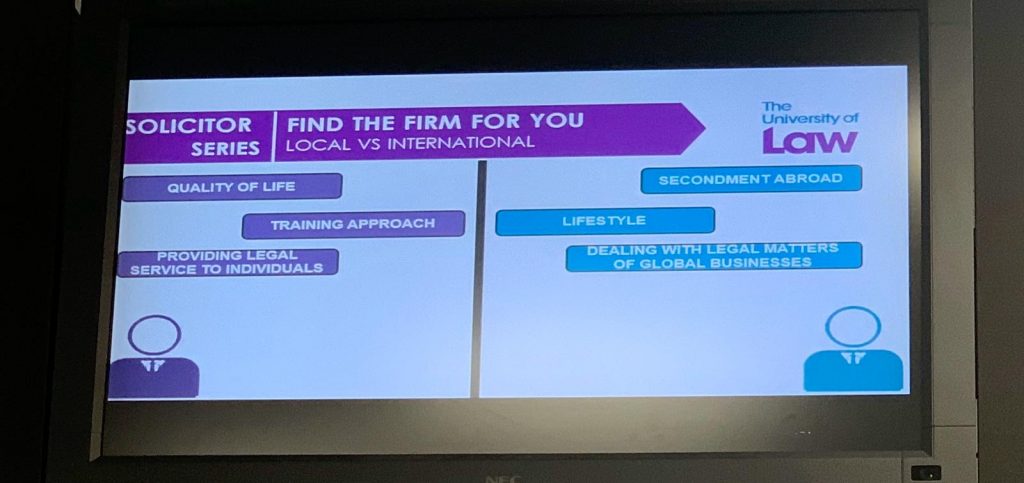 The size of the firm matters:
Would you enjoy a high street firm where you are given responsibility for your own caseload much earlier, and pick up work that interests you? Or an international firm where you have opportunities for secondments abroad and can enjoy more glamorous benefits?
Think about what's most important to you when looking at a firm; does the firm have any social events? Is the pay enough? Can you advance quickly in the firm?
THE APPLICATION PROCESS
Type of firm:
The application process can vary depending on which firms you apply to. For example, Silver Circle Firms are more regimental and the speaker, Suzanne drew comparisons with the Hunger Games (not for the faint-hearted!).
In contrast, smaller firms have a more traditional process; typically, a CV and Cover Letter.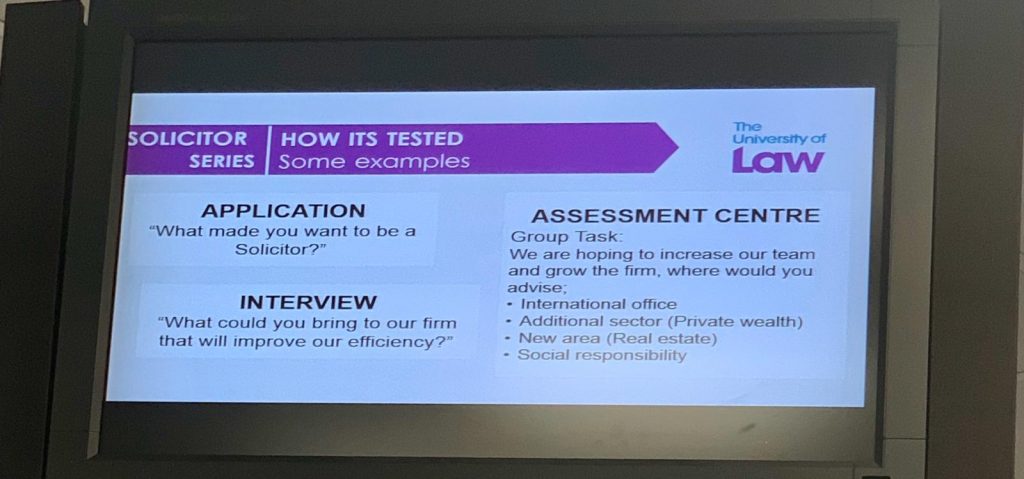 The application:
Don't underestimate how long it will take: an application should take you 8 hours to perfect. Even if this application is rejected, don't be disheartened; your first application being accepted is very rare… it's a process!
Don't leave your application to the last minute. Some firms look at applications on a rolling basis so the quicker you submit your application, the quicker it will be seen.
Also, some firms tend to close their application entry slightly earlier than the deadline stated and to avoid this, submit your application earlier. This does not mean you should rush your application!
Proofread! Ask someone else to read. This could be a careers advisor, your personal tutor…
Identify core competencies they highlight on their website and include these in your application. However, resist the urge to simply copy and paste what is on the website. Instead, find ways in which you can weave them into your application to demonstrate how you can bring these key qualities to the firm.
About you:
If your A-Levels or Degree results weaken your application there is still hope; showcase your strengths in other areas e.g. work experience. if you have no legal work experience, there is always a way to relate your experience to law.
City firms tend to be more rigorous with academic standards whilst other firms tend to be more lenient and this could be an option if your academics have let you down.
CONCLUSIONS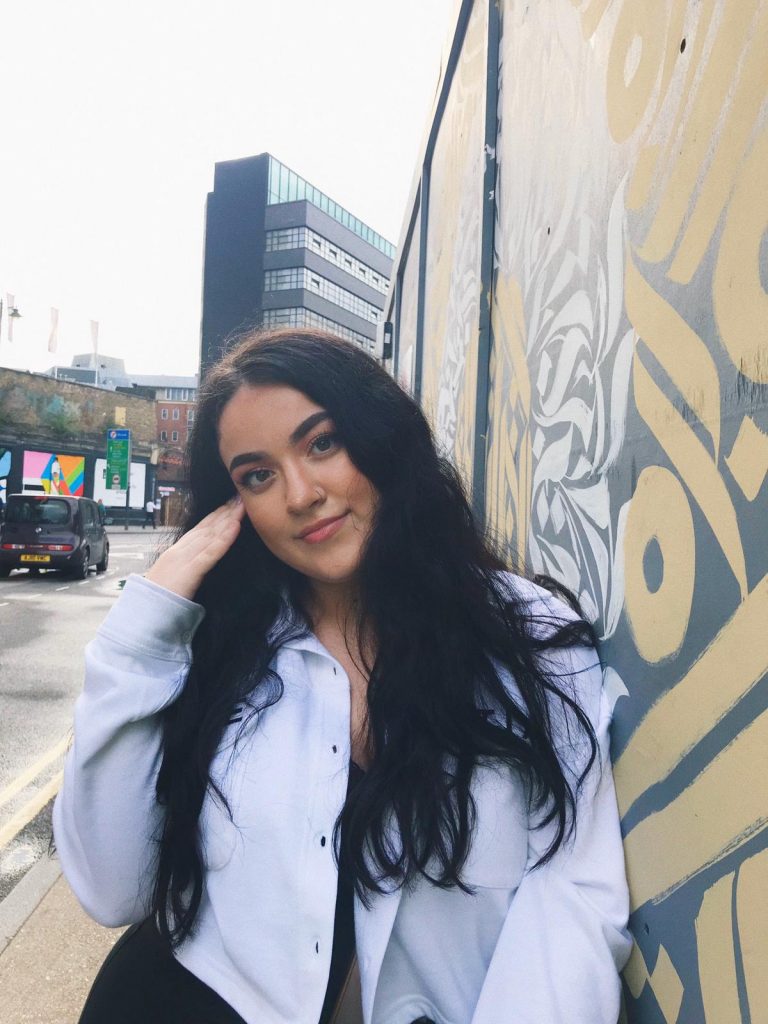 Despite our best efforts, it is not guaranteed that all of us will be lucky enough to get a training contract. But don't let this demotivate you; only a minority of students come to the LPC with a training contract already! You are not alone.
Many thanks to Gozde Elidemir for this extremely helpful summary of the UoL workshop. Gozde is a final year LLB Student and a member of the Lawbore Student Journalist Team.