Law is a very useful degree to have, and can prepare you for a wide range of careers outside of the legal sector, including digital marketing.
I was in my third year of my Law degree at University and I was assessing my career options. I had always been attracted by the digital world and so I decided against applying for the LPC and went down the digital marketing route instead.
My first job in marketing was at an online flower retailer called Arena Flowers. After working there for 2 years, I moved to Amsterdam to work as an Online Marketer at a tech company called Bynder. As I found out, my Law degree prepared me well for the world of digital marketing.
An integral part of digital marketing is collecting data on online customer behaviour and then analysing that data to come to a conclusion on how you should proceed with a marketing campaign. The long (really long) hours I spent analysing case texts during my Law degree taught me how to scan large amounts of information and pick out the most valuable or important parts, and then combine all the information I had gleaned and come up with a plan or argument. The only difference now is that instead of analysing long cases, I am examining online user behavior data and using that data to come to a conclusion on how best to proceed. So in this way I use the analytical skills that I learnt during my Law degree every day in my job in digital marketing.
When you come up with a new marketing campaign idea, you often need to pitch that idea to your manager/team members. My Law degree taught me how to build and present a convincing argument, and this skill has been invaluable in my new career. When I put together a proposal for a marketing campaign, I am sure to include specific and relevant data/evidence to hammer home the point I am trying to make. If I want to say that advertising to people through mobile phones in the past has increased online purchases of a product, then I will use data to prove this point.
If my degree is in Law, how do I demonstrate my interest in marketing to employers?
So let's say you are interested in the digital marketing route; how then do you convince potential employers of your interest in digital marketing? There are a number of ways to do this.
There are numerous Google qualifications you can do to acquaint yourself with search engine marketing (which is essentially marketing to people when they search for things on Google). This is a huge area of marketing that is growing rapidly, especially on the mobile side of things.
Google Analytics is a web analytics platform that gives site owners a whole load of data on how many visits they are getting, where those visitors come from and what those visitors are doing. Google Analytics is free to use and is used widely across the digital marketing world. Google offers the GA Individual Qualification (IQ), which includes course materials and an exam plus a certificate upon completion, all for free. I completed the GA IQ before I started my first marketing job. Not only did it really make my CV stand out, but it also gave me practical Google Analytics skills which I started using from day one and have used almost every day since.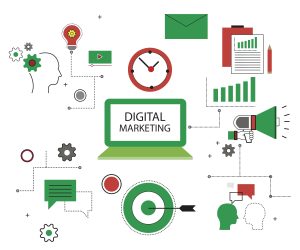 Next up are the Google Adwords qualifications, of which there are 6. In its simplest form Adwords are the adverts that appear at the top and bottom of the Google search result page. Google offers a range of courses that cover simple search network advertising, to banner advertising and even YouTube advertising. All the course materials and exams are also free and so I would thoroughly recommend doing them. Not only do they demonstrate an interest in digital marketing, but the training also gives you actionable skills that you can apply in a digital marketing role.
Additionally, it is worth familiarizing yourself with SEO. Search English Optimisation is the process of altering or changing your site to try and get the site to rank higher on Google. This could be by making technical changes to the site so that Google can read your site better, or it might simply be by adding more external links to the site.There are a lot of free resources on SEO from a company called Moz. Their 'Beginners Guide To SEO' gave me a great background to SEO before I started my first job. If you want to learn more about how Google reads websites, download the free version of Screaming Frog. This tools mimics the Google crawler and points out to you areas where the Google crawler might get stuck when crawling a site.
Digital marketing and technology are inextricably linked, and so some basic knowledge of coding is very advantageous. There are many websites that offer free coding training, however the one that I found to be the most useful is Codecademy. The most useful coding languages for marketers are generally HTML, CSS and JS.
If you really want to push the boat out, try building your own website. By building your own website you can demonstrate your knowledge of all the factors that you have learnt above. This includes adding Google Analytics to your site to measure visits, using the coding languages you have learnt to build the website, using Screaming Frog to make sure Google can read your site and if you really want you could spend 5-10 pounds on advertising your site via Adwords.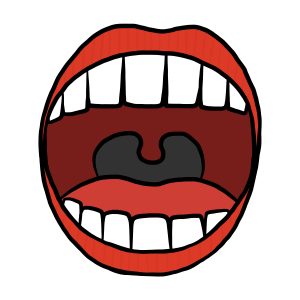 In my last year of university I built a website called Mouth Lounge, where students could practice speaking in seminars, but in an online environment. The website wasn't particularly successful, but in order to build it I had to teach myself HTML, CSS and some PHP. I also added GA to the site, optimised the site for SEO, and used email marketing to try and engage users. The site was great for my CV and I use all the skills I learnt on a day to day basis in my current job.
What about actually finding a job?
One way to increase your chances of getting a job is to be active on Twitter and Linkedin. There are many online twitter discussion hours related to online marketing, where you can observe and learn as marketing professionals discuss important topics. You can even get involved yourself. From there you can connect with these marketing professionals and start to build your network, and you never know, it might even lead to a job. One twitter discussion hour that really helped me while I was learning about online marketing was #ecomchat.
One final tip is to try and aim for a more generalist marketing role to start with. My first marketing job was a generalist one, which meant that I gained a wealth of experience in a number of different marketing channels (Offline marketing/SEO/PPC/Email marketing/Social media marketing) and was then able to use that experience to decide on the marketing channel that I wanted to specialise in in the future
So in conclusion, a Law degree provides you with a number of skills that are essential in digital marketing. By following some or all of the other tips in this post, you can strengthen your CV and really make an impact in the digital marketing job market.
Jack Saville is a digital marketer at Bynder.