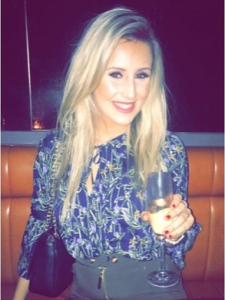 With training contract season looming around the corner, Christianah Babajide, one of Lawbore's Legal Journalists caught up with a well-known face on the Law Soc scene; City University's LLB graduate, City Law Society elected past President and Future Trainee Solicitor at Ashfords LLP, Georgia Dimick.
Georgia Dimick has a lot to smile about. Despite starting her very own clothing line business singlehandedly (which she now runs with another City Law School student), running the largest society (CLS) on campus with other dedicated committee members, completing vacation schemes and mini-pupillages, and volunteering at the Alzheimer's Society (to help individuals fill out a 'Lasting Powers of Attorney' documents), she still managed to come on top in her academics. This summer, she graduated at Barbican Centre, all smiles, with an Upper Second Class Degree and a training contract from a top City firm in the bag. At the start of my law degree, I had the pleasure of working alongside Georgia Dimick for nearly three years on City's Law Society committee organising social trips for members, holding professional events with magic-circle firms and City's annual Law Ball held at the prestigious Royal Horseguards Hotel. During this time, I have been inspired by her passion and dedication to make it as a successful Solicitor. This summer I interviewed Georgia about her achievements for Lawbore's Future Lawyer to inspire aspiring solicitors looking to follow in her footsteps; here is what she had to share…
Why did you choose Ashfords LLP?
I chose Ashfords for a number of reasons. Firstly, because they are a Legal500 firm and are highly regarded for their commercial and corporate work. They have world-renowned clients and undertake work which is progressive within their sectors, therefore to be immersed in such stimulating and fast paced work as a trainee is an exciting prospect. Secondly, it has been well documented within the legal world that Bristol is becoming the largest legal hub, second to London. Its been noted that large scale legal projects are being pushed out of City firms to their national offices to reduce costs. Ashfords have a strong network of offices within the Southwest including Bristol therefore it felt like a good move to progress with Ashfords.
I was also lucky enough to secure a Vacation Scheme with them whereby I was able to meet a large number of partners, associates and trainees, all of which were so friendly and made me feel very welcome. This was really pivotal for me in pursuing a TC with them.
What did the trainee solicitor application involve?
The initial application was very, very long! I had to write a 1000 word personal statement as to why I wanted to pursue a training contract with Ashfords. I then had to answer the following questions (750 words each):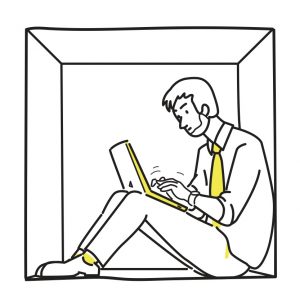 What attracts you to a career as a Solicitor and what skills would you bring to the role?
Please tell us about an outstanding personal achievement which added value to either your academic or working environment. Did you face any challenges, how did you overcome them and what did you learn from this experience?
Please provide us with an example of when you have worked within a team to achieve a positive outcome. What were your goals and to what extent did you achieve them? What challenges did you face and how did you overcome them?
Please tell us about a time when you have successfully demonstrated commercial awareness. Did you face any challenges, how did you overcome them and what did you learn from this experience?
Please give details of your non-academic activities and interests including any positions of responsibility.
I then had to undertake a psychometric test.
After this, I was luckily called into an assessment day. This consisted of a typing assessment, whereby I had to condense a large booklet of information about a case into 1 A4 side on word within 35 minutes.
I then had a negotiation assessment against all of the other interviewees, whereby we had to debate our given argument as to how to plan a charity event for clients, in line with what they represent as a company. A situational test followed, whereby we had to act on behalf of a bank and the Partner acted as the opposing solicitor.
Finally, I had the Partner interview.
What was the most difficult/enjoyable part of the application process?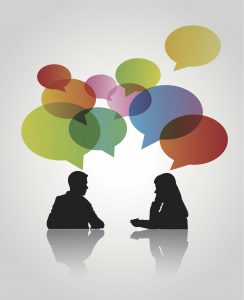 I would say the most difficult part was the situational test because I had to represent a bank to which I only had 15 minutes to read the brief as to what the issue at hand was. However, the partner knew everything, and I had to argue with him, which was very intimidating!
The most enjoyable part was the actual Partner interview because I was able to show off my knowledge of Ashfords LLP and show how much I genuinely wanted to be a part of the team.
Have you thought about what seats you'll be doing your training contact in?
Ideally, I would love to do Commercial Litigation, Corporate, Construction and Intellectual Property
Commercial awareness is highly desired by commercial firms like Ashfords, how were you able to demonstrate this skill?
I had experience from my Business to draw on for examples of commercial awareness which I believe set me apart from the competition. I was able to clearly highlight what is important to businesses and how they operate in a hugely saturated and competitive markets.
Also, firms really want you to know and understand how they operate, so if you are able to interpret and understand what is going on in the sectors and countries they operate in and this directly affects them, you cannot go wrong.
You were the City's Law Society elected Communications Officer and President, can you tell us about your role(s) and experience of being a society committee? (which skills have you learnt from the jobs and would you recommend students to get involved in societies?)
Organisation, organisation and organisation! This was a fantastic opportunity for me and excellent way to show yourself off to firms.
I loved my part in City's Law Society, especially as when I started it was very much in development. The highlights were being a part of the Lady Hale event and also planning the first Law Ball in years was very exciting (and stressful!)
Aside from running the law society, you were also busy with your successful boutique business; how were you able to balance your academics and manage your time well with so much going on?
It was very difficult to manage the business, law society and university at the same time. However, I think the key is to organise yourself and plan ahead. The main lesson I learnt from this was that when you are doing a task, commit yourself to it and be present. It was very important for me to plan my day and focus on the task at hand and ensure I wasn't being distracted by the other million things I had to be getting on with. If you can plan your day then you will be sure to get everything you need to do, done!
Will most firms expect applicants to be involved in extra-curricular activities?
Yes, most definitely. They want to see that you are well-rounded and not just immersed in law. They want someone who can socialise with clients. Furthermore, a lot of firms have a huge push on promoting good Mental Health and making sure their employees are active, so if you already are involved in extra-curricular activities then it demonstrates that you will fit into their ethos easily.
In your opinion, what is the key to writing a successful training contract application?
Being concise and clear is very important. However, the key is to genuinely be passionate about the firm you are applying to. It is so easy to spot who is applying because they want a TC and who is applying because they actually want to be part of the firm.
Finally, if you could give one piece of advice for aspiring solicitors currently looking for a training contract in London, what would it be?
Quick-fire questions:
Favourite Legal Drama/film? The Good Wife
Lucky charm or pre-interview ritual? Prepare!
Proudest achievement till date? Being accepted for TC at Ashfords
Last thing you ate? Sushi
Many thanks to Georgia for this insightful interview! You can connect with her via LinkedIn.
Ashfords LLP, a national law firm, is a trusted provider of legal and professional services. This interview is a part of Lawbore's training contract series.
Feeling inspired to apply for some TC's?
Go for it! Deadlines for Training Contract Applications (2019) can be found here.
Further reading:
Check out Christianah's piece on 'The Secret to Making a Strong Training Contract Application.