A career at the Public Law Bar promises highly stimulating work. Roving reporter Christianah Babajide had the privilege of interviewing leading silk, Martin Chamberlain QC, who tells Lawbore all about the rewards and realities of practising at a top set chambers, with an excellent depth of QC's and juniors, as well as a strong clerking team.
Chambers: Brick Court (Chambers of Mark Howard QC and Helen Davies QC)
Area of Practice: Public Law and Human rights, EU and commercial/employment law.
Education: BA in Philosophy, Politics & Economics (PPE) at Oxford University (First Class) & GDL at City, University of London (awarded a Distinction)
Law School: Inns of Court School of Law (received an Outstanding)
Year of Qualification: 1997
Most Notable Case: Jackson v Attorney General (House of Lords); Miller v Secretary of State for Exiting the EU (Supreme Court)
Languages: Reading and Conversational French 
Fun fact: The family cat has over 600 followers on Instagram.
A glance at Brick Court Chambers legal awards and accomplishments explains why it remains one of the leading sets of barrister's chambers in the UK. The top-tier chambers have an outstanding team of lawyers, its members are clearly recognised as leaders in their fields, evidenced by their presence in the most important and high-profile cases. One of these members is City alumnus, Martin Chamberlain QC, who has been described by the Legal 500, 2016 as, "thorough, decisive, confidence-inspiring and a pleasure to work with."  In 2016, he was named by Chambers & Partners as Human Rights and Public Law Silk of the Year and by Legal 500 as Public Law Silk of the Year.
Can you start off by telling us about your time at City?
I very much enjoyed it. Some GDL courses had the reputation of being all about rote-learning. Ours was intellectually challenging. Some of the high-quality lecturers who taught us, such as David Herling, are still at City. I still have friends I met at City.
Could you please describe your path to the Public Law Bar?
I got interested in law through reading US Supreme Court decisions as part of my first degree. Public law seemed the closest thing we have in the UK to US Constitutional law. It regulates the relations between the individual and the state in a principled way.
Is there anything you know now you wish you'd known then?
How little of what lawyers do actually involves analysing legal problems. When you are at university, you tend not to realise how much time lawyers spend ascertaining the facts.
What are some of the rewards and realities of being a public law barrister?
The reward is the opportunity to advise on and argue about some of the major public issues of the day, acting for a wide range of clients, from government ministers to terrorist suspects to multinational companies. The reality is that, even as a self-employed practitioner, you can't always control or predict your work-flow.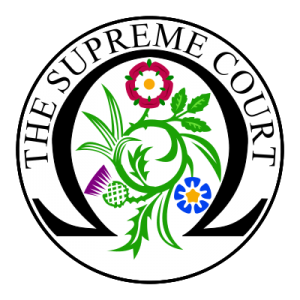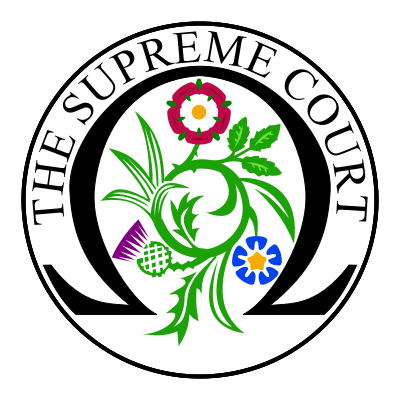 You have appeared in more than 20 cases before the UK Supreme Court/House of Lords; which has been your most memorable case and why?
A case from last year: Walker v Innospec [2017] UKSC 47. I represented a gay man seeking a survivor's pension for his husband. We won in the Supreme Court. A combination of three things made the case memorable. First, we were on the right side legally, but had to go to the Supreme Court to establish that. Second, we were also on the right side morally. Third, our success will benefit not only our client but thousands of other gay men and women as well.
Is there such thing as a typical day at Brick Court Chambers?
As a public lawyer, I go to court more often than most other civil practitioners. I might be in court here in London, or in Luxembourg or Strasbourg, or seeing clients. But most days I am working at my desk in chambers or from home.
As one of the members of Brick Court Chambers' Pupillage Committee, how should an aspiring barrister prepare for a pupillage interview?
Don't worry about swotting black letter law. Most chambers are much more interested in your analytic ability than how much law you know. We test that at our final interviews by setting an advocacy exercise, which candidates have about a week to prepare. But do think about your view on current legal and ethical controversies. Chambers often ask about these to test your ability to argue.
Do you test candidates on commercial awareness? No.
What kind of extra-curricular activities can future applicants do to show they understand Brick Court's practice areas?
Mooting, debating, volunteering for pro bono work or working for an NGO.
Finally, do you have any advice for budding barristers about applying to the Bar?
Do as many mini-pupillages as possible. Practice areas and chambers differ very widely. It's important to find the right ones for you.
If you weren't a barrister, what would you be? Probably an academic.
Where do you go to eat on your lunch break? Inner Temple Hall or a local sandwich or sushi shop.
Last thing you ate? Spicy dragon rolls (tuna sushi) from Itsu. I receive no commission from them.
Unusual fact about you? My wife is also a QC.
Want more?
Many thanks to Martin for this fascinating interview…You can connect with Martin via LinkedIn, follow @brickcourt on Twitter and check out their Brexit Blog for key legal texts.