Funke Abimbola is one of the most senior black lawyers in the UK. She is a multi-award winning lawyer, TED Speaker, TV contributor, Diversity Campaigner, Patron, Senior Advisory Board Member for Aspiring Solicitors and a proud mother. She is also an experienced senior corporate/ commercial solicitor with an in-depth knowledge of the life sciences, pharmaceutical and healthcare sectors.
In this exclusive interview, Funke (who has received both national and international recognition for her diversity work) speaks to one of Lawbore's Legal Journalists, Christianah Babajide, about the lack of diversity and inclusion in the legal profession.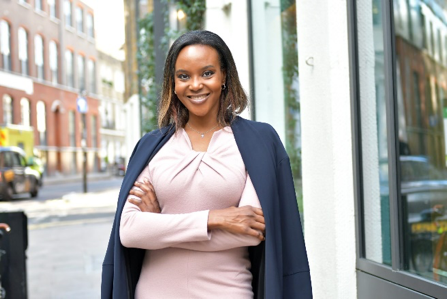 Biography:
Law Firm: Roche (the world's largest biotech!)
Legal Specialities: M&A, Commercial Law, Competition law, Intellectual Property, Data Protection, Employment law, Pharmaceutical Law and Regulation.
Education: LLB (Hons), University of Newcastle
Year of admission: 2000
Interests: Spending quality time with family and friends including travelling (warm countries preferred)
Fun Fact: I come from a family of doctors and am considered a 'rebel' for having pursued a legal career!
CB: Could you start of by telling us what you do?
FA: My job title is General Counsel and Head of Financial Compliance. This means that, as the most senior lawyer on site, I lead the legal team that supports Roche's pharmaceutical operations in the UK, Ireland, Malta and Gibraltar. In addition to this (and unusually for a solicitor) I am also responsible for oversight of financial compliance for the UK pharma business, maintaining the integrity of our internal financial controls and financial operational systems. I therefore lead a team of lawyers, compliance professionals and accountants.
Outside of my day job, I spend a significant amount of my spare time campaigning to improve diversity within the workplace, with a particular focus on improving gender equality, race diversity and social mobility within the legal profession. This involves partnering with a range of organisations including the Law Society and Aspiring Solicitors (the latter being the largest UK platform dedicated to improving diversity within the legal profession). I hold several board level positions within the diversity space and I am in Parliament and the Cabinet Office regularly. I have also advised the government by providing recommendations on how to improve diversity within the legal profession. I do a lot of public speaking, providing free motivational talks, mentoring, careers advice and work experience opportunities to approx. 2,000 young people annually. I believe in a grass-roots approach to tackling diversity and inclusion issues head on.
CB: How and why did improving diversity and inclusion become so important to you?
FA: I experienced racial discrimination when trying to enter the legal profession because of my obviously African name and ended up having to cold-call future employers with a sales pitch to secure my first position in law. I then faced discrimination as a working mother. Both of these experiences made me very angry indeed, especially when I realised that my experiences were not isolated – lots of people had been through (and continue to go through) the same. I could see that the playing field was not level and always wanted to see this change. The moment I was senior enough to drive impactful change in D&I, I started doing so. I was a 'silent campaigner' until about 5 years ago when I became a lot more visible and vocal about this important cause.
CB: What do you think is the biggest challenge women/BAME community face in for the legal profession in general?
FA: The challenges faced are separate and distinct.
Women face many double standards in the workplace, a reflection of societal standards and expectations. For example, a strong, confident woman who is clear about what she wants and who is visible and vocal will very quickly be told that she is being too assertive, bossy, proud, not humble enough or self-promoting. My experience has been that men are far less likely to be judged in the same way. This means that women struggle to know how to behave in the workplace. Women who choose to become mothers also have the challenge of managing maternity leave and returning to work. Carer responsibilities (whether caring for children or others) tend to fall on women, meaning that women are far more likely than men to need to work flexibly. This has a direct impact on career options and career progression.
The BAME issue is a different layer of challenge entirely. Racial discrimination and bias (whether conscious or unconscious) are real and impact on careers for BAME professionals daily. BAME professionals are more conspicuous in the workplace than their non-BAME colleagues. What we do is more likely to be noticed with a negative conclusion more likely to be drawn from that due to bias. Because of this, BAME professionals are less likely to have a higher performance rating than their non-BAME counterparts, for example, which is career limiting in itself. As a vocal, visible black woman, I have had many double standards applied to me throughout my career.
CB: Are there still barriers that prevent or make it harder for women to climb up the ranks in the legal profession?
FA: The main challenge is around the need to work flexibly which tends to be required more by women than men. Given the long hours culture within law firms resulting from the fee-earning business model, women are more likely to struggle to progress their careers. If you take a career break (again, this is more likely for women after having a baby), returning to work is really challenging.
The other issue is the way in which women are judged very differently to men when displaying the same behaviours – an ambitious man is seen as aspirational yet this is less so if you are an ambitious woman. This is even more of a challenge if you are an ambitious black woman.
CB: How important is networking for women in the legal profession?
FA: Networking is crucially important within any profession, not just the legal profession. "Your network is your net worth". Research has shown that only 15% of available jobs are advertised meaning the vast majority are not. Without having a large network, you will miss out on many opportunities. Women struggle with networking due to an underlying lack of confidence and this has been consistently recognised as a career-limiting barrier in various Law Society research studies. I have done a lot of work with the Law Society to empower more women to become effective and impactful networkers.
CB: What are your top tips for improving diversity and inclusion?
FA: Always start with the data to see what the issue is – is the issue one of diversity, inclusion or both? Where diversity is being invited to the party, inclusion is being asked to dance, having a few cocktails and canapes. Data has to be the starting point.
Having identified what the issue is, you can then come up with a plan.
For example, if the issue is women not progressing, supporting women (and men) needs to become a priority – enhanced parental leave, agile working, return to work programmes, mentoring and sponsorship will drive cultural change, leading to better gender balance.
If social mobility is a problem, then a broadening access programme starting with schools will ensure that you can reach out to bright children from a disadvantaged background early enough. Broadening the pool of Universities you recruit from can also help with social mobility.
Where inclusion is the focus, staff networks (sponsored by senior leaders who truly lead by example and embrace the benefits of inclusion), mentoring and sponsorship need to become the focus to make staff feel as if they not only belong but are also embraced with their differences being celebrated.
CB: What was the proudest moment of your legal profession?
FA: My proudest moment to date was being honoured by the Prime Minister for the impact of my diversity work within the profession. Theresa May awarded me 'Point of Light' status in October 2016 and I met her at Downing Street earlier this year where she personally congratulated me on my efforts. It was a surreal experience and very encouraging. My diversity work is all voluntary on top of a demanding, full time day job and raising a 14 year old son.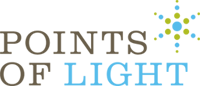 CB: What advice would you give future lawyers, who are keen to follow in your footsteps?
FA: I have 5 top tips for success:
FOCUS: do your research and be absolutely clear about where you want to go within the profession and why. For example, decide which route to qualification works best for you. Being persistent and determined in maintaining focus is key and the foundation for everything else. I had to make over 150 phone calls to secure my first role in law so it helped to remember why I wanted to become a lawyer so much!
STAND OUT FROM THE CROWD: find out what makes you unique and maximise that, making it a part of your personal brand. We all have our areas of strength and areas to improve on – maximise your strengths. For example, I have very strong communication skills and am a good public speaker. I have maximised this, resulting in enhanced impact and influence in my career.
KEEP LEARNING: take every opportunity to learn not only academically but in other ways. Consistently seek feedback, improve and keep upping your game. I have had some tough feedback during my career but have taken that on board and seen it as an opportunity to learn and improve. A learning mindset is key to success.
SUPPORT OTHERS: recognise that you are a role model and have wisdom and guidance that you can and should share with others. Never forget the power of being a mentor – shaping someone else's journey is extremely rewarding. I get a lot of pleasure from mentoring and supporting others and find that this gives me much-needed balanced within my career.
KEEP CALM AND KEEP THE FAITH: realise that, despite your best efforts, there will be times when things will not work out as you would have hoped. Remember to stay calm, keep believing and keep moving forward – things have a way of working out in the end. I have experienced many setbacks throughout my life but stuck with it and kept moving forward. That approach is directly responsible for me having reached my current position.
Quick-fire questions:
Favourite place to relax? At home.
Last thing you ate? A large salad
Most cherished possession? Not a possession as such but my 14 year old son is my world.
Unusual fact about you? I am a big fan of old school hip hop (80s and 90s only).
Many thanks to Funke for her valuable time! Want to find out more? Visit her website www.funkeabimbola.com, follow her on Twitter and watch her TEDx talk.