Named after Lynne Featherstone, the MP who orchestrated the Marriage (Same Sex Couples) Act 2013, the 2017 LSE-Featherstone LGBT Moot was held on 3-4 March. Two City teams entered officially, and several other members of the university entered independently.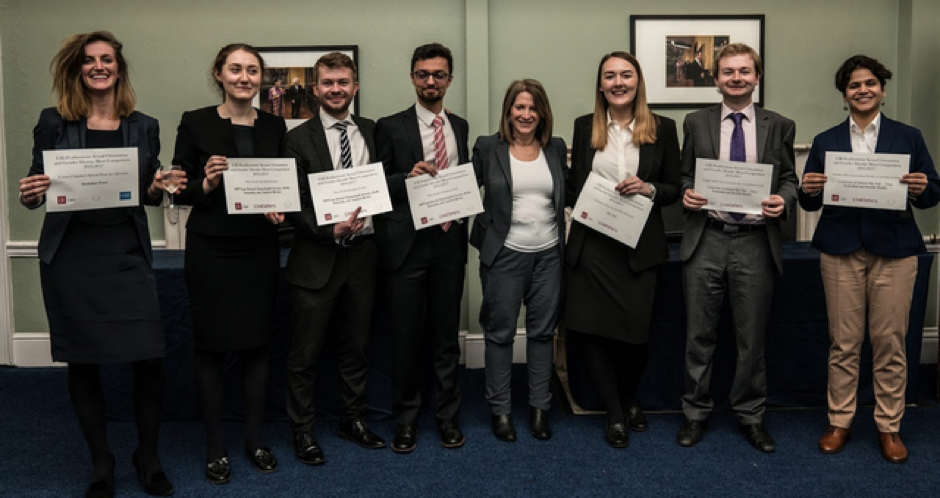 The subject of the moot this year was LGBT asylum seekers, and focused on a fictional asylum seeker, Karis Nasri. The grounds of appeal were first, how the court should prove Mr Nasri's sexuality, and second, whether he could be legally relocated to his home country, given the facts. This is extremely topical given the Home Office's recent guidance on how to treat LGBT asylum seekers from Afghanistan.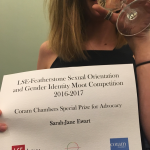 All city members – about a dozen in total – competed fiercely, with particular congratulations to Sarah-Jane Ewart who won Best Advocacy Prize with an almost perfect percentile score.
In the spirit of the moot, a few of the City students decided to show up in drag! This was well received by all and they were lauded for their positive and engaged attitude.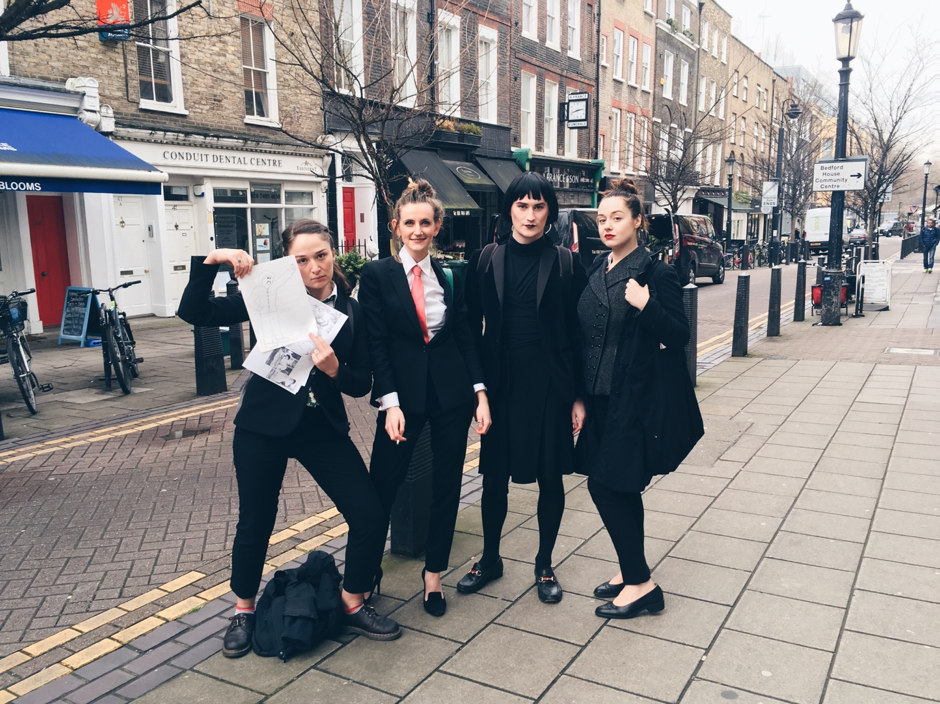 There were also a number of informative workshops, notably on the 'Gay cake case' (Sarah Crowther), surrogacy and legal parenthood (Dr Bianca Jackson) and Trans Rights in the UK and US (Michelle Brewer, David Bufton, Allan Briddock, Corey Stoughton, Rebecca Stinson). These events highlighted the areas of law that are still in crucial need of reform, and where the participants could be most effective in their future efforts as lawyers supporting LGBT rights.
The moot final between BPP Law School and Oxford was a nail-biting experience, with cutting interventions from esteemed judges including Judith Gleeson, S Chelvan (No5 Chamber), David Bufton (Linklaters). Every speaker exceptionally well prepared, though the final winners were BPP.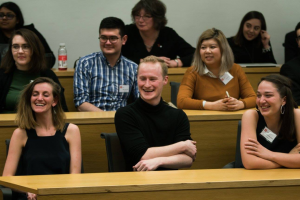 Overall the two day experience was immensely enjoyed by all, and even closed with a drag performance (not by City students) from Kitty Monroe at Garden Court Chambers.
The participants would strongly recommend anyone interested in LGBT rights to participate next year.
The LGBT Moot was organised by Ollie Persey and Andrew Scott, and sponsored by Linklaters, Cleary Gottlieb Steen & Hamilton, Dentons, Garden Court Chambers, Clifford Chance, Ashurt, Coram Chambers, Pink News and Legal Cheek.
Many thanks to Oscar Davies (GDL student at the City Law School) for this excellent review – looking forward to the 2017-18 Moot already!