EXCLUSIVE: Advice from City University's Law Graduates
Christianah Babajide, one of Lawbore's legal journalists, spent her summer break interviewing and talking to the Class of 2016 about their three-year course at City, University of London.
So… you've just started your LLB at City and you're feeling overwhelmed?

You might be feeling snowed under with all that reading and the heavy weight of those new textbooks?

Life as a law student can be challenging, and there is no silver bullet to getting through your law degree.
Here are a few things City's recent graduates wish they knew before starting law school…
Zain Ismail: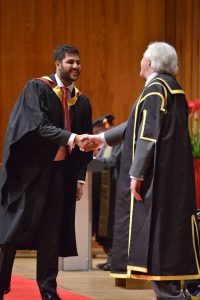 "My survival tips for first-year students just starting at City are as follows; get yourself out there, speak to and get to know your tutors, lecturers and fellow students! There is a lot of reading, writing and sleeping to be done so please push out of your comfort zone(s) and always look to improve. One thing I have learnt over the years is to make the most of your contacts, whether this be with studies or projects, so I would encourage you to do the same!
I would also strongly urge you to get involved with clubs or societies, taking on the role of a Committee member or simply just attending activities. Through this you will meet students from other courses, years and also learn & develop a number of skills. University is about you, make the most of it!"
Mahmuda Firdawsi: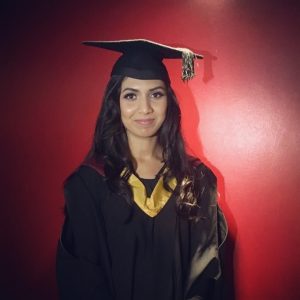 – Get to know as many people as you can from day one. Your classmates, lecturers, tutors, students in the years above and even students on other courses.
– Networking and holding a conversation with strangers is a skill that will be very beneficial in the long run so attend professional/social events.
– Stay on top of the workload (this should be your priority) make sure you attend ALL lectures and tutorials, you may think it'll be easy to catch up on modules later on but it will only pile up and hinder your chances of fully understand everything before the exams.
– Time will fly by and exam season will be around the corner before you know it, do not leave all your revision until the end.
– Branch out to firms and other organisations within the legal sector during the months you have off so you can gain practical experience.
– Finally enjoy the experience of being a Law student, you've worked hard to get here so make it an exciting journey."
Sheikh Shahamat Hassan: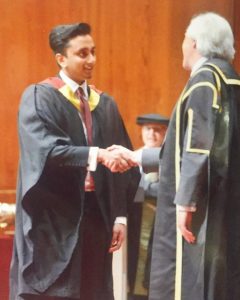 "My advice to first-year law students is not to shy from the activities available at City: Make sure you get involved! There are many opportunities City University offers, ranging from Student Ambassador roles and getting the chance to be mentored by another LLB student via CityBuddies to being on the committee of the Law Society (the largest society on campus!)
Being Vice-President of the Law Society was a very rewarding role and I would definitely encourage students to apply for similar roles within their societies.
There were many skills I learnt in this role and it was also a great CV-booster!
Despite being an active member of the Law Society, I was also able to dedicate time to my academics by being organised. I did this by making a revision timetable (and sticking to it!), asking my subject lecturers to look over my essays and doing lots of practice exam papers. When doing a law degree, it is important not to procrastinate. The workload in a law degree will always be demanding but it is important to stay on top of the reading otherwise, come exam time, you may feel helpless.
I would advise first-year law students to read the journal articles (because they simplify complicated cases) as opposed to the wider reading. Do not rely on the revision study guides because, although they are good for covering the basics, they do not cover everything you need to know on the LLB course. If you are aiming for a First-Class, then you need to read and use the core LLB textbooks to revise."
Fatima Raza: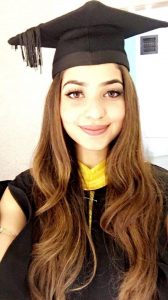 "The advice that I would give to first year LLB students does your readings from day one! In order to get those 2:1s and firsts you have to work from day one otherwise you are going to drown in revision during the exam period.
The second piece of advice I would give is, never rely on study guides only – they are good for just clearing some basic concepts but the main revision an LLB student should be doing is from the core textbooks provided at the start of the year and suggested by lecturers in Law to use.
Last but not least, don't forget to have fun! These 3 years pass by way too fast so make sure you make the most of it!
Good luck."
Mujahir Rahman: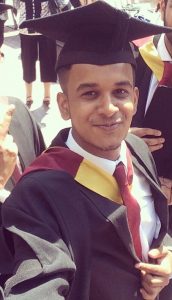 "The difference between being ordinary and being successful is the number of opportunities you grasp. You need to grasp every opportunity to gain work experience, enhance your CV and establish connections. While at City, I got involved in City's Law Society (the Largest and Most Improved Society on campus) as Careers Officer & Law Ball Co-ordinator. This was a role that I enjoyed deeply and helped me learn a set of skills that has made me employable.
If there are no opportunities at City then make them yourself, as you are the leader of tomorrow. Take initiative— if you don't like the societies at City University then form your own.
Lastly, it feels good to succeed, but it feels great to succeed with friends by your side. Over my three-year course, I have met a set of amazing people that I am certain I will be friends with for life. University is much more than reading for your degree— it is also about meeting different people and forming relationships."
Kseniia Samokhina: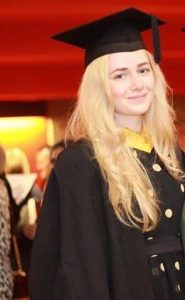 "My experience at City University of London was great. Not only I was able to meet many brilliant academics and learn from their experience, but also develop a commercial mind.
The best advice I can give is if you are planning to be a solicitor/barrister, then do your research way earlier than the second year to build an exact picture in your mind about where you want to work and why.
First-year grades do matter even if they don't count towards your degree. They will be taken into consideration when you will be applying for a vacation scheme or mini-pupillage – there should be stability in your grades.
Get involved in the work of the Law Society or any other social clubs, since it will help you to build a network of great people, develop your skills and make friends. Make the most of every opportunity!"
Syed Ahmed Araf Rahman: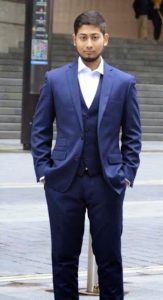 "My three years of experience at city studying the LLB is something I consider to be absolutely life changing for me. During these three years, I have faced both; some of the most challenging moments of my life which primarily consisted of tackling the exams as well some of the best moments in my life so far. I have made some life-long friends during these three years and together, we have made some unforgettable memories.
City enabled me to enhance my already existing skills as well as enabled me to develop new ones which would surely help me to develop my career I wish to peruse. The law schools link with the legal industry especially, by virtue of the law fair, has helped me immensely to get some work experience in the field of practice I am keen on entering in the future.
On the note of mentioning my experience at City University, I would like to pay my homage to the law society at the university. The work undertaken by the society especially during the previous academic year has been immensely helpful for all the law students in the university. The networking and social events held by the society have made the "City experience" absolutely unforgettable."
Rosie Wainwright: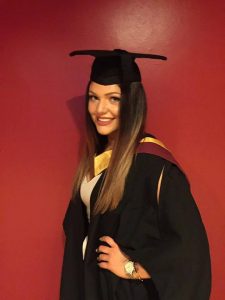 "Studying Law at City University London is an experience like no other. The opportunities available throughout the three-year course gives you the preparation needed for entering into the world of work. Being a care leaver you are presented with many barriers in going into further education, hence why only 6% go to university. These barriers disappeared when I went to City. The support you are given is continuous.
The financial help with bursaries and the guidance from a City Buddy throughout the first year gives you the advice and support needed for your chosen course. Subsequently, I became a City Buddy myself in the second year, helping other students settle in. I was also able to become a Widening Participation Ambassador, a tutor in Business Studies, and a tour guide to gain experience and to earn some extra money, which fitted in nicely with my three days a week timetable.
Overall the experience has been valuable and worthwhile. I would advise anyone to study Law at City, regardless of your background. You do not need to be educated in the legal system to be able to embark upon a Law degree at all. The opportunities are endless, including after graduation where the support from the Careers Office continues until you find the career of your choice.
I have graduated this year, and with the support from the Careers Office, I have been able to secure a year's placement in New York. I could not be more excited to start my dream job and without City University I would not have been able to do so."
Yusuf Sobrany: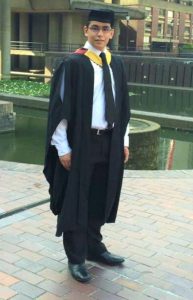 "My first year of law school was a completely different experience for me because of the change of environment, you meet a wider pool of people and talent from all walks of life, and you take on a greater responsibility for your learning. I really enjoyed Constitutional and Administrative law and Criminal law. Contract law and English Legal System were my weakest and so I had to spend more time on those modules. It is important to maintain a good relationship at the very start of the course with your cohorts and your lecturers because they may be of help when you least expect it. During the exam period, I found that group study was really resourceful because everyone will contribute to whatever they know, or provide ideas and skills as to how they would go about exam questions and how they would revise.
During the LLB course there will be an endless reading list and so it is important to summarise and break down a handful of topics once you have covered them. Moreover, check previous past papers to see if there is a pattern, and listen out for hints that lecturers may give you in relation to what may come up in the exam.
If there was something I would change about my first year it would be not wasting my energy on participating in so many societies and I would have made greater use of the careers hub; your degree comes first and so you should make that your priority but also balances this with work, societies and your social life."
Zainab Hassan:
"As a first year, I think it'd help to take it easy! Settling in and trying to bridge the gap between A-levels and University is a task in itself so take it step by step. Looking back, I had a lot of free time during my first year. Compared to my second and third years, my timetable was less packed and I didn't use this free time to do any extracurricular or some pro bono work. I would really recommend that as a first-year student you use your time wisely. For example, at City University they offer free language classes in the evenings which is a great opportunity to do something credible. I think that it would help to get grips with the law library at City and how it works. Work out how to locate different textbooks and use the variety that is offered to you.
In addition to this use online resources such as Westlaw or Lexis-Nexis. These databases are going to be your best friends during the second and third year so start early. I know that many lecturers 'recommended' that we read several cases for our different modules – be selective. It's quite impossible to read all of them so choose a few and spend some time in the library to really analyse and understand them.
As I went onto my second and third years of study, I realised that Contract Law is a very important module. It links to many other modules on the LLB course and is a vital part of different dynamics in our life. It is quite a difficult module but broken up into sections and understanding topics and how they interact will help you successfully understand the module. Of course, I would definitely advice that you don't miss your lectures and prepare well for your tutorials. Use office hours to get feedback on your work from lecturers and don't forget to really enjoy the University experience on a whole."
Tomas Jankauskas: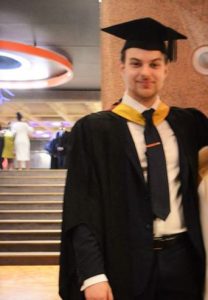 "The key to doing well in your law degree is to have good time management. During my LLB degree at City University, I was working part time and was also an active member of the committee of the Law Society. I had to learn how to be organised, prioritise the most important things and stay on top of my reading. I did this by making a revision time table, forming study groups with my friends, signposting, reading journal articles and engaging with the academics and critics in my essays.
As a first-year student, you won't want to attend your lectures or tutorials because you will find it boring and tedious at first but I advise you to not miss a lecture. Missing a lecture means being behind and having to catch up on the reading the next day. The core principles of your LLB course are discussed in your lectures and tutorials- so make sure you attend every single one of them. Note-taking is also important, make sure you take good notes during your lectures and tutorials- because your notes are what you are going to revise from when it gets to your exam period.
Last but not least, the University can be a pretty lonely place, so make sure you get involved in extracurricular activities and don't isolate yourself from everyone. Yes, it is true that having strong academics is important but in your spare time, try to join the law society and even get on the committee. Being part of the Law Society in my third year was surreal- I met so many people from my course at the social events, I worked with a great team of 7 and developed a tight bond with the members of the committee.
Good luck & don't forget to have fun!"
Felicia Abiona:

"For first year law students who are keen on becoming a barrister or solicitor, start laying the foundations of your legal career now. This can be done by going to career fairs, networking events, open days at law firms and chambers. In terms of work experience, look outside the normal vacation schemes and mini pupillages and try to get a variety as possible.
Likewise, non- commercial work experience is highly valuable and any part time job should not be seen as being trivial (e.g. working part time on the weekends in a shop) as this shows dedication and commitment and that you are a well-rounded person. Form good relationships with your personal tutor and lecturers as they are "contacts" in the law profession itself.
Studying law is hard work but not impossible- don't forget to smile!"
———————————————————
About the Graduates 
Zain Ismail was the President of City University's Law Society who organised a talk by Baroness Lady Hale and secured sponsorships from magic-circle firms. He will be working at City's Student Union as Vice-President of Education for a year.
Mahmuda Firdawsi was the Vice-President Socials of City University's Law Society in the final year of her LLB. She was the leading organiser of the end of year Law Ball at the Royal Horseguards Hotel for more than 300 law students. She describes her experience with members of the committee as enjoyable and was glad she had played a vital role in the success of the Law Society.
Sheikh Shahamat Hassan was the President of the Bright Futures Society- a voluntary position he described as exciting and gratifying. He was also the Vice President of City University's Law Society— which were awarded the Most Improved Society of the Year. He will be working at City's Student Union as Vice-President Activities & Development for a year.
Fatima Raza is an enthusiastic and ambitious law graduate. After attending a legal workshop at magic-circle Linklaters, she is keen to gain more experience in the commercial and corporate side of Law. She was an active member of City University's Law Society.
Mujahir Rahman is an aspiring commercial solicitor. He was the Careers Officer and Law Ball Co-ordinator of City University's Law Society. He was also a Senior Editor of the first issue of the City Law Society Journal. Mujahir has completed various vacation schemes at magic circle firms with the hopes of securing a training contract with one of them this year.
Kseniia Samokhina is a Future Training Solicitor at Ashurst LLP and is passionate about Commercial Law and Intellectual Property rights in particular. Kseniia was the Careers Officer (Solicitor) of City University's Law Society and a featured Writer in the City Society Law Journal— where she wrote about the advantages and disadvantages of the Transatlantic Trade and Investment Partnership (TTIP).
Syed Ahmed Araf Rahman is an aspiring barrister who has completed numerous mini-pupillages at top-set chambers. He was an active member on City University's Law Society. He is going to study his BTPC in September at The City Law School.
Rosie Wainwright aspires to work in the legal department of a financial institution. During her time at City, she was the Events Manager of Bright Futures Society and Student Ambassador of City University. She was also an active member of the Law Society and Bar Society at City. She will be starting her dream job in New York City this year!
Yusuf Sobrany is an aspiring barrister who has applied for the Bar Professional Training Course (BPTC) and his fields of interest are Human Rights law and International law.
Zainab Hassan will be working at the Citizens Advice Bureau this year and plans to start her LPC in September 2017. She also plans to do more work experience to get a true insight in the work of a solicitor- her desired profession.
Zainab Hassan will be working at the Citizens Advice Bureau this year and plans to start her LPC in September 2017. She also plans to do more work experience to get a true insight in the work of a solicitor- her desired profession.
Felicia Abiona is an aspiring solicitor seeking to gain experience in a number of legal environments as well as in the areas of public policy and public finance. She was the Co-founder and Secretary of City University Dance Society and the Corporate Liaison Officer of the Bright Futures Society (MyKindaFuture) at City.
Tomas Jankauskas was the Senior Vice-President & Finance Officer of City University's Law Society (find out more about committee roles via Lawbore). He describes both positions as enjoyable and challenging. Tomas will be applying for training contracts at city law firms this year.
————————————————————————————
About the Author
Christianah Babajide, one of Lawbore's legal journalists, is currently reading Law at City Law School and also writes for Legal Cheek and the City Careers blog, CAREERS. An aspiring barrister, Christianah is Communications Officer of City University's Law Society.
More pictures of the Class of 2016 at their Graduation Ceremony can found via City University's Facebook
Find out more about the examination tips graduates used during their LLB…