Christianah Babajide, one of Lawbore's journalists, has, in between her law studies managed to squeeze in this interview with City Alumnus Barrister Alastair Hodge.
Chambers: The Chambers of Fiona Barton QC, 5 Essex Court
Law School: City Law School
Degree: LLB Law and German
Year of Call: 1997
Position: Master of the Bench, Inner Temple; Honorary Professor of Law, Nottingham Law School; Practising Barrister
Practice: Employment Law and Education Law
Inns of Court: The Honourable Society of the Inner Temple
Interests: Golf, Whisky, Wine and Classical Music
Fun fact: Never read any of the Harry Potter books or seen any of the film
You completed your BPTC at the City Law School. Can you tell us a bit about your time there?
It was called the Inns of Court School of Law when I did what is now the BPTC. In those days it was known as the Bar Vocational Course. It was a fun year. The course has evolved over the years, but essentially today's students still participate in the same modules as I did in 1996.
The best part of it was without doubt all the qualifying sessions and dinners at the Inner Temple that went hand in hand with vocational study. My very first qualifying session was a dinner at which the then Lord Chancellor, Lord Irvine of Lairg QC, spoke.
What are some of the rewards and realities of being an employment law barrister?
The variety of the work. No two employment cases are the same. In fact, no two unfair dismissal or discrimination cases are the same.
There aren't too many specialist employment lawyers at the Bar, so it's great to be part of a relatively small community. You see the same faces in the Employment Tribunals all the time.
The biggest reward is not unique to employment law – it's winning a case that you think you are going to lose.
When did you know you wanted to practice employment law as a barrister?
When I was in pupillage and got briefed on an employment case in Reading Employment Tribunal. I came back to Chambers after an appearance in Bromley County Court and my clerk handed me my papers for the next day.
"An employment case for you tomorrow, sir" said the clerk.
"What the hell do I know about employment law?" I replied.
"Well, sir, you have approximately 16 hours to find out," said the clerk.
The rest, as they say, is history.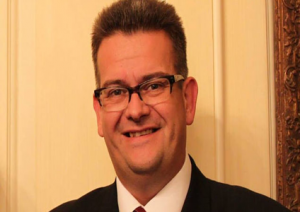 What is your proudest achievement, till this date?
Being elected a Master of the Bench of the Inner Temple in 2014.
In your opinion, what does it take to succeed in a pupillage interview?
That is not an easy question to answer. Every Chambers will look for different things in pupillage interviews. But to give you an idea:
The ability to engage
Academic excellence
The ability to answer the question asked
Confidence
Sense of humour
Being well-presented & smartly dressed
What are the pupillage committee looking for in prospective barristers?
Again, this will vary from Chambers to Chambers. But common things that most sets will look for include:
An understanding of the profession
Evidence that you have made a commitment to a career at the Bar
Evidence of ability and interest in advocacy
An interest in the areas of law in which Chambers specialises
What advice do you have for aspiring barristers considering a career at the employment law Bar?
Stick at it. If you don't get pupillage at one of the employment law sets first time round, keep trying. Perseverance is everything.
What aspect of your job would most surprise people?
It is a highly stressful job and at times poorly paid.
Many people think of "fat cat lawyers" when they think of barristers. But, as you will know, the Government has been squeezing the life out of the legal aid system for some years. My colleagues at the junior end of the Criminal Bar will very often do a series of cases in the Magistrates' Court over the course of a day for less than the National Minimum Wage.
What is a typical day at 5 Essex Court like?
I usually start work around 5.30 am.
I am a morning person and Chambers is lovely and quiet at that time. If I am not in Court, I will usually work till around 5.30 pm and then head home. I am fortunate to live in Kings Bench Walk, so Chambers is only a 3 minute walk from home.
What is your most memorable case and why?
Without doubt, a 25-day discrimination case in Leicester in 2013.
In that case, I cross examined the Claimant employee for six and a half days and it was one of the most enjoyable cross examinations I have ever had to conduct.
Also, it was one of those cases that I was involved in from the very beginning. Having advised that my client was likely to be successful if the matter went to trial, it was rewarding to see that the Employment Tribunal took the same view of the case as I had at the very outset of things, some 3 years before the hearing.
Quick-fire Questions:
If you weren't a barrister, what would you be? An actor
What do you do to relax outside the court room? Play golf, drink whisky and teach advocacy
Last thing you ate? A goujon of sole in the Pegasus Bar, Inner Temple
What would your peers say about you? That I am a great mimic
What do you consider as your weakness? Sometimes I am too nice
With special thanks to Alastair for giving up his valuable time to speak with us. More information about Mr Hodge can be found via the 5 Essex Court website.