Christianah Babajide, one of Lawbore's legal journalists, is currently reading Law at The City Law School and also writes for Legal Cheek and the City Careers blog, CAREERS. An aspiring barrister, Christianah is Communications Officer of City University's Law Society. In advance of the new academic year, she reviews a Legal Cheek open thread from the summer.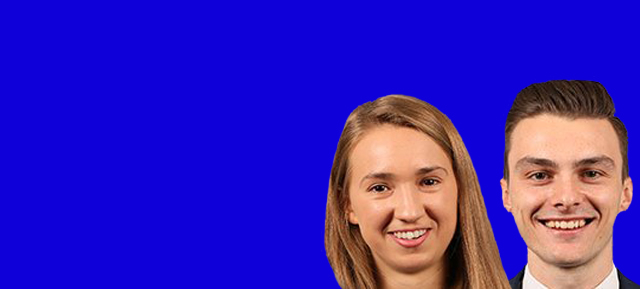 With training contracts deadline fast approaching, on the 21st of July, Legal Cheek Careers teamed up with global law firm RPC  to hold an online Q&A about how to get a training contract.
The purpose of the Q&A was to aid law students approach their training contract applications in the right way. RPC trainee solicitors Charlotte Thompson and Joseph Byrne answered questions in the Legal Cheek comments section for an hour.
The RPC duo, attempted to tackle over 60 probing questions speedily using their own experiences of the training contract application and interview process and their knowledge of the city law firm— RPC. Here are 5 key points Lawbore's Christianah fleshed out from the live Q&A…
1. The Firm Must Be Right For You
The duo emphasised the power of candidates to pick and choose the law firm they want to apply to. They advised future lawyers to focus on the firm's practice areas, culture, clients, awards and locations and think about how these aspects link to their own interests. If the firm is not the right fit for you, then you are choosing to spend two years at a firm that you may not be happy at, the pair warned. Make the right choice and pick a firm that fits your personality and your interests.
2. Research, Research, Research
In order to find out if the firm is the right fit for you, it is important to do your research. Like Joe mentioned in the open thread, there are a lot of different avenues for research. RPC has a trainee twitter feed, which provides a true insight into life as a trainee at RPC and doesn't gloss over anything. Charlotte stated in terms of getting to know the firm's vibe, she used the RPC graduate recruitment website, their twitter feed and the legal press.
3. Don't Fret; It is Not All About the Academics
During the open thread, the duo were asked questions from anxious law students about having poor exam results and whether city firms like RPC really do scrutinise every single grade on their exam transcript. The RPC trainees made it clear that although it was important to have strong academics, RPC is a firm that scrutinises all aspects of the candidate's application- such as involvement in any extra-curricular activities, pro bono and voluntary positions outside academics. Charlotte and Joe drew attention to the mitigating circumstances box on training contract applications and stated it was there for a reason. They urged students to make good use of it!
4. All Experience is Relevant
Work experience is an essential part of a training contract application, there is no denying that, however non-legal work experience should not be written off. Joe said it was important to include all experience on your training contract application because every experience is relevant to a firm like RPC. Open days and Insight days can also be included on your application form because they count as work experience as it was a factor that helped you decide whether a career in the law is right for you.
5. Preparation is Everything
Charlotte recommended using your university's careers service – who provide mock interviews and prepare individuals for assessment centres. She also signposted to the other online resources, she had found useful in the past. She advised: always be prepared to talk about why you want to join a specific firm or discuss their place in the legal market. Joe informed us on the stages he takes to prepare for a training contract interview: he reviews his application form and ensures he is up to speed with what he has mentioned in his answers, he researches the firm to find out what their values and culture are and brushes up on his commercial awareness.
When asked what to do if you don't know the answer to a question in an interview, Charlotte advised taking a long sip of water, asking the interviewer to repeat the question for clarification and then thinking of ways to tackle the question.
6. Commercial Awareness
Commercial awareness is a highly desired skill that is demanded by most employers, especially in the legal sector. However, some future lawyers are still left in the dark as to what it really means. Charlotte kindly provided a definition, of what she thinks, commercial awareness means at RPC— "Commercial awareness means knowing how a business works, and being up to date with the financial and legal news." In addition to this definition, she advised future lawyers to draw on their wider experience of their commercial acumen or discuss a time they had taken initiative on a project they were working on. It became clear graduate recruitment at city firms not only want to hear thedefinition of commercial awareness but also wish to see evidence of it.
Want more?