A law degree can lead in all kinds of directions, and a career in the Police is one path increasingly taken by students, including City Law School alumni. I fired off some questions to one such CLS alumni about her roles within both the probation service and as an intelligence analyst within the Metropolitan Police. Her name is protected because of the confidential nature of her job.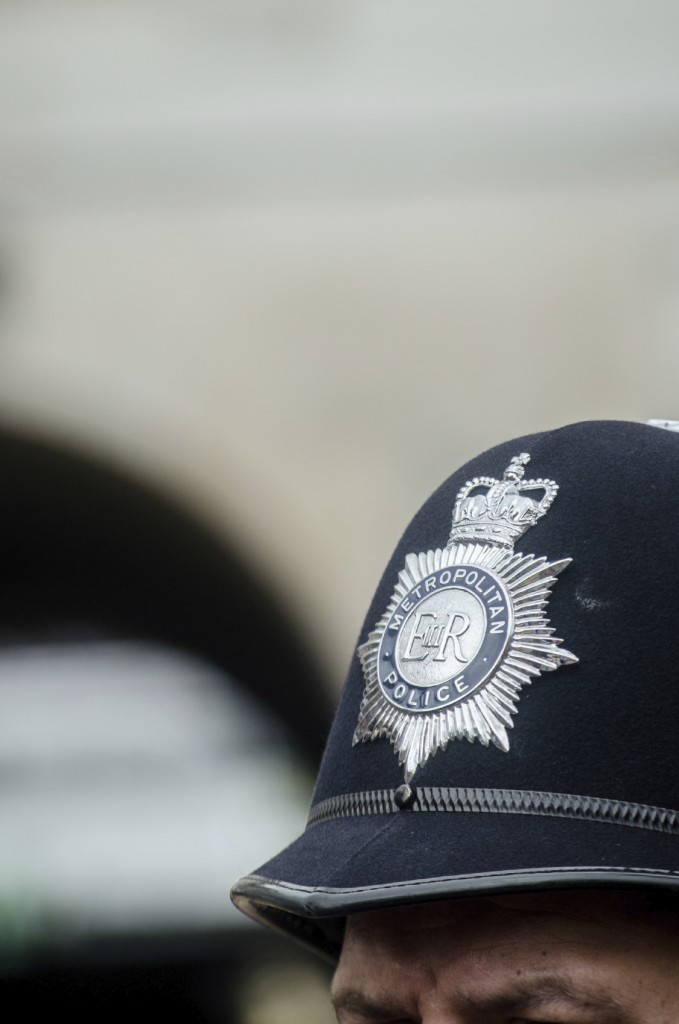 Your current role:  
Intelligence Analyst for the Metropolitan Police
Path that led here from the LLB:  
After completing the LLB at City I went on to study for the Legal Practice Course (LPC) at the then College of Law. In hindsight, I wish I'd waited to see if I got a training contract rather than taking a career development loan out to pay for it.
Shortly after finishing my LPC, I applied to work for the Probation Service as a Team Administrator after seeing an advert in the newspaper, before moving up to a Probation Services Officer and then a Trainee Probation Officer, before I left to join the Police.
As a Probation Officer, what were your responsibilities?
I managed a caseload of up to 70 people with various needs; this could be drug users, alcoholics and those with mental health issues, as well as those with English as a second language and the unemployed. I would conduct home visits for people coming out of prison and back into the community: reviewing the suitability of the address, completing monthly risk assessments and carrying out weekly supervision visits. My work might include work around victim empathy and anger management.
Once a week I would act as a duty officer and complete inductions for clients new to the Probation service, updating the record management system with every action or information received about every client. Other work would include liaison with various agencies to help the client's specific needs – housing referrals, employment referrals, training referrals, English as a second language referrals (ESOL), basic skills referral, and also we sometimes used to apply to specific charities to get funding for some clients to get onto a specific training course, or for clothes.
Is there such a thing as a typical day?
I would start at 9am and have clients coming in every hour for their supervision appointment. Each of these appointments would have been prepared the week previous. If a detailed discussion was not possible then it would be a quick chat to see everything was ok and that circumstances haven't changed.
Immediately after seeing a client their details would be added to the record management system. In between clients, I would get back to emails, make referrals, chase up referrals, talk with partner agencies, and get back to writing any reports outstanding (normally for home visits). This all had to be done in the gaps between clients. I used to have one night of evening reporting where clients who had jobs could come and have their supervision in the evenings and I kept Friday as my admin and home visits day.
Challenges involved?
The big one is the sheer amount of clients you have to manage, and the need to constantly juggle your time. There are highs and lows: it definitely gives you job satisfaction when someone gets a good job, gets onto a training course or stops drinking for example. But you also get disappointed if someone you have been working hard with goes and reoffends; you can take it personally sometimes.
It is a role where there is also always something you can do – you could literally spend all day and night working there, and there would always be plenty more work to do!
When did you first consider the Police as on option for your career?
I had progressed down the Trainee Probation Officer route which meant I would have to complete a further degree at the same time as managing a reduced caseload of clients. I was concerned about my work/life balance and wanted to see what other options there were. I saw an advert on the Met Careers website for an Intelligence Analyst – never heard of such a role but it sparked my interest…
What was the application process like?  
The application process was an application form, which required me to address some basic competencies. Once I got through this stage, I attended Hendon where I had to pass a series of short, psychometric tests.  A month or so later I was invited to the final stage: I was put into a room with a sheet of paper and asked to read a scenario about an area that was experiencing different types of crimes. My task? I had 25 minutes to identify what the issues were and think through how I would try an address these, before giving a presentation. This was followed by an interview in front of a panel of two.
What does the role of Intelligence Officer involve?
On a day-to-day basis I review the intelligence on overnight crimes for my borough. I then flag up any issues of risk I have highlighted or crimes that are of particular concern, at our morning meeting. I will sometimes have actions from this meeting based on what I have raised.
On a fortnightly basis I am constantly reviewing the issues my borough is suffering from; perhaps a series of sexual assaults in the town centre, or theft of motorbikes from a particular estate. I would raise these issues at our fortnightly tasking meetings. At the meetings the Senior Management Team then task our resources to the issues I have highlighted. This might be tasking high visibility patrols, or decide that the problem needs to progress to an operation like the sexual offences series where a variety of resources were used (including undercover patrols, tasking park wardens, decoy operations etc).
A large part of my job is also telephone work; supporting jobs that the borough's officers are working on, which is known as Communications Analysis. This involves the officers obtaining the defendant's phone records and then I would analyse the data.
I often map the data (a process called Cell Site Analysis), in order to pinpoint where a telephone was at a particular time.
This helps to prove or disprove the defendant was in a location near to where the offence was committed, it can also be used to show travel to and from a particular location. Communications Analysis can also help to confirm contact between various defendants and support a suspected association. I particularly enjoy telephone work and have worked on some complex cases leading to long custody sentences and commendations in recognition for my work. One of the jobs I worked resulted in me being nominated for a POP award (Problem Orientated Policing) this year.
I am based as an analyst on borough but you can be an analyst based on a specialist unit such as SO15 (Terrorism Unit).
Did having an LLB help?
I found that the LLB did help, as did the LPC. I already knew a lot about the Law from learning about Criminal Law. It also helped that I can read a lot of information quickly and absorb the key points, which is one of the skills I gained whilst studying for the LLB.
What aspect of your job would most surprise people?  
Possibly that I have to attend court to give evidence as a professional witness, and get cross-examined on the communications analysis I produce.
What part of the role offers the greatest challenges?
The communications analysis is definitely the most challenging, it is constantly changing so you have to keep up to date. In complex cases it can also take a long while to think about the best way, via mapping programmes and excel, to present the information. In some cases I have had more than 20 offences, more than 10 phones and for each phone maybe 30,000 rows of data. You also have to write very detailed witness statements to exhibit it all. When a case goes to court you have to be really organised and know the case and your processes inside out.
Describe a 'day-in-your-life' in 3 words
Busy, interesting, rewarding
Which skills are vital in your field?
Attention to detail, confidence in presenting, ability to multi-task, to work in a fast paced environment where work is needed yesterday, a good memory, initiative, ability to see things out of the box, and to take on large amount of data.
What advice would you offer those considering this as a career?
This, as a job, is a very interesting one, where you can move around and work in different units. You can also directly help the local community by, for example, raising the issue of a gang problem or drug dealing hotspot that can then be targeted.
This job is ideal for someone who finds the work of the Police interesting but doesn't want to be on the front line. Alternatively, some of my colleagues do this job for a while and then find that they want to become Police Officers and then Detectives. It is a very rewarding job.