Alex Bennie attended the Criminal Appeals in the Age of Austerity Conference jointly hosted by the Criminal Appeal Lawyers Association and the Centre for Criminal Appeals at the City Law School.

As an aspiring criminal law practitioner, dissuasion from entering criminal practice is all too familiar. It seems that to voluntarily pursue work at the criminal bar is to self-select as a member of the lunatic fringe in the legal services market. I had, of course, been prone to treating such characterisations as products of hyperbole. However as I detail below, my attendance of the conference "Criminal Appeals in the Age of Austerity", has caused me to scrutinise my own motivations for entering the criminal bar afresh, not least in reaction to stark evidence that our criminal system has never asked so much from practitioners, whilst giving back so little back to them, or their often innocent clients.
First to speak was Steven Bird, chairman of the Criminal Appeals Lawyers Association. He was to report back to a lecture hall packed with motivated peers, on the present state of criminal appeals work, and the solicitors' firms which specialise in that field. Despite Stephen's efforts to manage expectations, the reality presented rightly garnered shock from its audience. The underlying rate of pay for criminal legal aid has been halved in the past 20 years, and cut by 17.5% in the last 15 months alone. The maximum total legal aid a solicitor can qualify for in any one year, as a result, is now not enough to cover salary, and expenses. Solicitors firms specialising exclusively in such work then, need operate at a loss. As such, of the 1500 such firms currently in practice, Stephen predicted that most would close over the coming years.
It was hoped that more positive news might come from Richard Foster, Chairman of the Criminal Cases Review Commission. In a nutshell, the Commission vets cases for appeal, on the basis of apparent potential miscarriages of justice. Once a case is referred by the Commission, it need be heard by the Court of Appeal, even if previously rejected. However as Richard explained, the Commission faces signal challenges. It was informed in September of this year that its capital budget, had already been spent elsewhere. There might as well have been a scrawled note: "Dear CCRC, I'm afraid there's no money, kind regards and good luck".
The significance of having no capital budget for the time being, is that the CCRC is fettered from spending any money at all on, well, physical objects. Such includes its aging I.T. infrastructure, which is critical to the processing of all CCRC applications. Should that system break down, the CCRC will also break down, as being unable to conduct basic I.T. repairs. Such hangs like a sword of Damocles over the excruciatingly long backlog of cases the CCRC currently struggles to process. Nor was Richard able to identify credible ways of streamlining the processing of that backlog in the current economic climate. He concluded instead, that given taxpayer prioritisation of healthcare, in response to population aging and increase, and education, over our justice system, the CCRC's prospects could only continue to decline, for the near future.
Another speaker, David Emmanuel of Garden Court Chambers, inducted the conference into several "Hot Issues in Criminal Appeals Law." Of these the following struck a chord. The recent case of Kevin Nunn R (on the application of Nunn) v Chief Constable of Suffolk Constabulary and another [2014] UKSC 37, saw Kevin Nunn attempting to obtain evidence from police after his conviction of rape, so that he could submit DNA found on the victim's clothes to analysis, to prove that the DNA was not his. Indeed it couldn't have been his, since he had had a vasectomy, several years before the offence took place. Notwithstanding that fact the police refused to release the evidence. On appeal, it was held that the police had not acted improperly in so doing. Bad news, you might think, for the innocent, but convicted.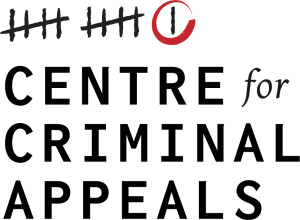 The latter part of the conference included a presentation from those involved in so-called "Innocence Projects"; assemblages of law students after the American Innocence Project model, co-ordinated by solicitors, or those at universities, to investigate cases with a view to vetting them for a CCRC application. As participating in such a project myself – The Centre for Criminal Appeals, which currently resides in City Law School – I was eager for some positive news at this point.
Instead, one co-ordinator of such projects reported back on 10 years of failures. Another gave up any semblance of optimism at all, portraying innocence projects as a kind of palliative care for hopeless cases. Even that bleak conclusion was problematized, as giving perhaps giving clients a merely false hope. For all the positive motivations that build such projects then, it seems more is needed, if they are to live up to the overwhelming emotional investments made in them by those they would help.
There were other talks as well, and all were in keeping with the general message: crime doesn't pay. It doesn't adequately remunerate those committed people who stand against miscarriages of justice, and altruism is an undignified, albeit necessary, last resort for innocent prisoners. Nor is there sufficient compensation for those victims of miscarriages of justice who manage to prove themselves so. All three circumstances are products of a grim and relentless economic necessity. So next time your lecturer, or friend, jokes that you must be mad to want to practice criminal law, take it from a fellow madman; they're not wrong. But the conference had a silver lining too. It signalled that many passionate lawyers are increasingly assembling and lobbying on just that account. There may well then be approaching a crisis point, and so the possibility of change for the better. Indeed perhaps matters have become so bad, that they can only become better. Such budget optimism is, at any rate, the only optimism which our criminal system in its present sorry state, can credibly sustain.
Thanks to Alex, who is a current BPTC student at the City Law School.