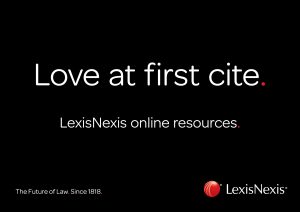 Kristina Voronenko is this year's LexisNexis Student Associate. Kristina can provide online research support to students and staff.
Get a LexisNexis certificate! Attend a commercial awareness session!
Law students can get help with legal research at any study level. After attending a drop-in session or a short lecture students will be able to find case overviews, Halsbury's Annotations, journals and the summaries of them, international content and case histories. You can learn how to do an advanced search for a specific topic.
LexisPSL is very exciting in that you can use it for your quick pre-lecture reading and seminar preparation, problem questions and revision notes.
You can attend commercial awareness sessions and learn how to be up-to-date with current news about law companies and cases that they are dealing with. It definitely helps for interview preparation or when you fill the application forms for vacation schemes or jobs.
If you are interested contact Kristina and book your session.