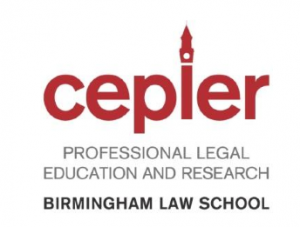 The Centre for Professional Legal Education and Research at Birmingham Law School (CEPLER) has launched its inaugural, national law student essay writing competition. To be in with a chance of receiving an iPad mini and the opportunity to have your essay published on the CEPLER website as a CEPLER Working Paper just address the following title in less than 1500 words:
"In an age of austerity, access to justice is a luxury."
More info and the competition rules can be found via the CEPLER website. However it is open to all students studying English law for the first time. Deadline = 3pm on 15th September 2014.