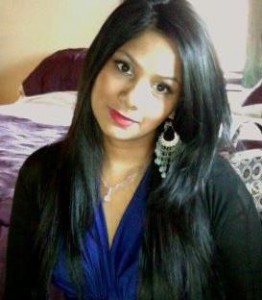 The UK Bar
I was called to the Bar in England in 2005 and joined 14 Gray's Inn Square, London, immediately after I passed the Bar. Working as a barrister, I became increasingly interested in international work. I speak fluent Bengali, Hindi and Urdu so I would often attract a wide range of clients from different backgrounds; this meant that I was able to conduct client conferences in different languages and reach out to a wide range of people.
I joined Kenworthy's Chambers once I returned to my home town of Manchester. Kenworthy's Chambers were pragmatic and able to see that, with the current situation at the UK Bar, International work was becoming increasingly attractive and they therefore always encouraged my interest in it.
LA Law
In 2009, I received an offer from a law firm in Los Angeles, California, called Howarth and Smith. The offer stated that the partners at the firm felt that I had 'a very impressive record, both academically and as a practicing barrister' and that they were offering me a position at the firm. The majority of the partners at the firm were Harvard graduates with extremely impressive backgrounds. The letter described how the firm would allow me to stay in a beach house in Malibu, rent-free, with a balcony overlooking the beach and a key to a private beach exclusively for residents in that area. I eagerly accepted the offer.
During that year in America, I met my husband Dr Elias Hanosh and we later decided to move to Colorado. The sunshine, mountains and beautiful weather of Colorado was increasingly appealing. We bought a beautiful house on 13 acres of land in the mountains. As always, I continued to look for different opportunities to expand my legal career. I decided to set up my own firm, both in the UK and the US, dealing with matters of Immigration, Asylum, Human Rights and Family Law.

The Birth of IFILA
Building a website for my firm was essential, since in today's tech savvy world, the internet is definitely the way forward. I named the firm IFILA (International Family and Immigration Law Associates) and I was pleased that the name incorporated all the areas of work that our firm did. I also set up a group called Connecting Professionals on Facebook. The purpose of the group is to help professionals exchange contacts and in turn build up contacts. The group has attracted a huge response and connected many people from a wide range of professions.
There are definitely highs and lows of setting up your own firm. One thing I found difficult was that I had been used to my clerks in Chambers helpfully obtaining cases for me, as well as fixing fees for the cases I take on. However, when having my own firm I had attract my own clients. This involved a lot of marketing and networking. I tried to attend as many events as I could all over America to network with other lawyers and, in addition to this, I joined as many groups as I could that were relevant to the area of work I did: groups such as the American Bar Association (ABA) and International Bar Association (IBA) helped me a great deal. Attending legal networking events was not cheap though as it often involved flights to a different State, a week's stay at a hotel and then the cost of the event itself. Therefore, I would research the event schedule thoroughly beforehand and only attend events that I knew would benefit IFILA.
Another difficulty I faced was negotiating fees. My clerks in Chambers always negotiated fees with the Instructing Solicitors. However, in my own firm, the client would speak to me directly in relation to fees. The majority of the clients were very understanding about fees and paid on time but there were a select few who would try to haggle and ask for major discounts. It would at times become difficult because I would then find myself having to justify the fees I was charging even though they were not extortionate or unreasonable. I solved this problem by emailing clients a set fees list beforehand and they would decide there and then whether they wanted to hire me.
"Life is what happens when you are busy making other plans." John Lennon
In 2012, I attended the American Bar Association (ABA) Conference in New York where the key speaker was Michael Douglas, a Messenger of Peace for the United Nations. At the Conference, Michael Douglas broke down into tears as he spoke in detail about being diagnosed with Oral Cancer. He spoke about how tough the battle was and how he was so touched by the people who reached out to offer him support. Little did I know that within a matter of days, his words would frighteningly resemble an experience that my entire family would have to go through ourselves.
Days after the New York Conference, I was crippled with the most distressing news. Like Michael Douglas, we found out that my father also had Stage 4 Oral Cancer. On that day, I instantly felt my whole world fall apart. For as long as I can remember, my father was my hero. He worked as an Immigration and Human Rights Lawyer for over 38 years and he was renowned in his field of work. More importantly though, my father was my best friend. He was somebody who was so heavily involved in my life. Whenever I had a problem, I would go to him and he always had words of wisdom to share.
On hearing of his terrible illness, my husband and I travelled to England immediately. I can only describe the entire time as a blur, as despite very real feeling of the doctors, the hospital, and the medical jargon, the harsh reality was that I was slowly losing my best friend. We did everything we could, and ran around helplessly trying to think of a possible cure, but unfortunately, it was not enough. On the 23rd August 2013, my father passed away. It was a moment I had dreaded my entire life. At the Bar, you are always taught that preparation is the key in life and that you are to know your papers, check your diary and always familiarize yourself with your brief. However, nothing could prepare me for this.
If there was anything I could take from my father's death it would be that we are always under the false illusion that there will always be enough time and that if we cannot complete something now, there will always be tomorrow. As I saw my father with his laptop in hospital, so eagerly writing The Immigration Law Digest, a widely subscribed law journal of which he was editor, I realized that he would not complete the journal and that the time which we so often take for granted is never guaranteed.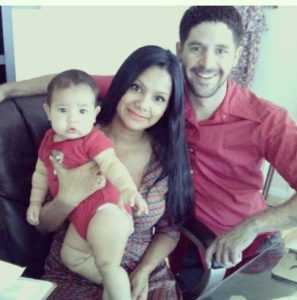 Two days after my father's death, I was blessed with the news that I was having a baby boy. We decided to name him Ayaan, which is Arabic for "gift from God." He definitely is the best gift we have been blessed with.
Today IFILA has become increasingly popular attracting a wide range of clients from all walks of life. We have lawyers both in the UK and the US and I am head of the firm. When I cannot visit my clients in the UK, I conduct legal conferences over Skype making it easy to connect instantly. I am increasingly busy trying to run my own firm and look after my six month old son but I whenever I feel overwhelmed I always remind myself how precious time is as and remember just how hard my father worked until the very end for a job he was so passionate about.