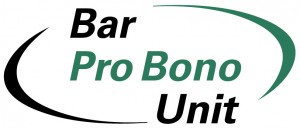 The barrister who founded the City University Matrix School Exclusion Project has won the Bar Pro Bono Award 2013.
Sarah Hannett's project provides pro bono representation to parents of children who have been permanently excluded from school.
Sarah has worked with City students to offer free legal assistance, and the project has assisted 47 parents whose children faced exclusion.
Lord Goldsmith QC, Chairman of the judging panel, said:
"In another bumper crop of nominations the judges were faced with a difficult choice in which every candidate was entirely deserving of nomination and represented the very best of the Bar.

"Their choice as to this year's winner was Sarah Hannett for her innovative approach to supporting young people in need. Sarah's City University/Matrix School Exclusion Project extends the value of her own contribution by involving others in her work which is both long lasting in impact and which can make a real difference to a child's chances in life.
Maura McGowan QC, Chairman of the Bar and member of the judging panel, said:
"The judging panel was amazed by the unprecedented number of nominations for this year's Bar Pro Bono Award. The Bar is extremely proud of the nominees' tireless work to ensure that vulnerable people, who cannot afford representation or cannot access legal aid, have an avenue to justice.
"Sarah's dedication to pro bono work is an inspiring example to others. Her efforts demonstrate the often unacknowledged, positive impact that the legal profession has on society."