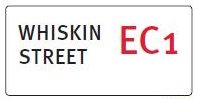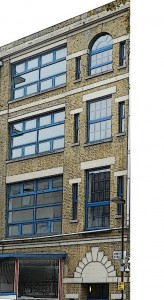 After an enjoyable 9 months spent in The Pool, we opened our doors for the last time yesterday – 18th December. Inhabited as an temporary home whilst our new building was being developed over the road on Whiskin Street, we shut at 9pm in readiness for what remains of the collection to packed up and placed on shiny new shelves in the Innovation Building.
The Pool established itself as a popular study space, with its quirky bookshelves held in the old changing cubicles and high ceilings. You can see a photograph of how it used to look when it actually was a Pool via the City history pages (see 1908). It opened in 1896 as a 30m length swimming pool complete with spectator gallery and was used as a training facility for competitors in the 1908 Olympic Games.
We shall open our doors in Innovation Building on January 9th at 9am, offering staff and students of The City Law School 2 floors of study space, collections and IT facilities sandwiched between the administration and student space on the ground floor and academic offices at the top.
Help – where can I get a book?
As a reminder, books checked out from last Friday will now be due on the 14th January, and a small collection of core law reading is available within the main Northampton Square library's 24 hr loan section on Level 2.
You can see an earlier post on the move (and witness me in a hard hat) via the blog.